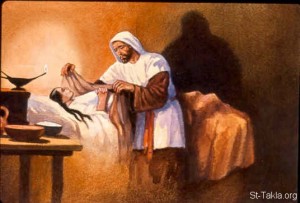 As Christians we say that we want to help people, to serve God, and to tell others about Jesus. We would say that this is our ministry, and that we understand that it will cost us something. If we tithe, then we can't own certain luxuries. If we serve then we may miss a ball game, or have to forgo being apart of a local civic club.
We also know that Jesus said in Luke 12:23-24, "If anyone would come after me, let him deny himself and take up his cross daily and follow me. 24 For whoever would save his life will lose it, but whoever loses his life for my sake will save it." We may even be willing to lay down our lives for the sake of the gospel or for reaching someone else.
It has been said, "I went into church and sat on the velvet pew. I watched as the sun came shining through the stained glass windows. The minister dressed in a velvet robe opened the golden gilded Bible, marked it with a silk bookmark and said, "If any man will be my disciple, said Jesus, let him deny himself, take up his cross, sell what he has, give it to the poor, and follow me."
___________________
In chapters 1-23 Ezekiel has been called to ministry as a prophet in exile in Babylon. He has been given many messages from the Lord to deliver to the people. He has dressed up in costumes, and has given harsh messages against the people and its' leadership. God has given him visions of the end times, false prophets, building small cities out of sand, of wheels inside wheels, and beings with four faces.
He has been given visions of the eventual fate of the foreign nations that have attacked and enticed God's people into slavery and idol worship. He has been called the "watchman" of God's people.
If we are seeking to faithfully follow Christ then you will have a group of people that you are seeking to minister to. But what are you willing to sacrifice in order to be obedient to your calling to them?
Doing Difficult Things (vv. 15-18)
15 The word of the Lord came to me: 16 "Son of man, behold, I am about to take the delight of your eyes away from you at a stroke; yet you shall not mourn or weep, nor shall your tears run down. 17 Sigh, but not aloud; make no mourning for the dead. Bind on your turban, and put your shoes on your feet; do not cover your lips, nor eat the bread of men." 18 So I spoke to the people in the morning, and at evening my wife died. And on the next morning I did as I was commanded.
All of Ezekiel's messages, since his calling to be a prophet, have been about God's judgment against the people. This would have made him at the very least disliked and avoided, and at it's worst hated and plotted against.
The place for a man of God who gives hard messages and does righteous things that others hate, the place of refuge is his home. Ezekiel's wife was "the delight of your eyes."
There would have been many conversations over the dinner table, or lying next to each other in the bed – she was a source of great delight, healing, and support for him. He loved her very much. They were in ministry together. As a pastor, my wife is my rock, the person who encourages me, and I don't know how I would do what I do without her.
Knowing that his wife was about to die, he got up and went about his normal routine – which was to teach God's people in the morning. By the end of the day, in a sudden stroke, his wife was dead. Instead of coming home and discussing the events of the day, he found her dead and began arranging a funeral.
Typically at a death, professional mourners would be hired, family and friends would shave their head and beards, put dust on their heads, cover their faces, tear their clothes, take off their shoes, and roll in the dirt and dust as a sign of loss and mourning. They would only eat a certain type of "mourning bread" brought to them from friends and neighbors.
Ezekiel did none of these things. We don't know exactly what happened between that dreadful evening and the next morning, but at the normal time for him to teach the people he was there. He had his turban on, his still had his beard, he was bathed, properly dressed, prepared to teach, and he went about his day as normal.
What Does This Mean For Me? (vv. 19-27)
19 And the people said to me, "Will you not tell us what these things mean for us, that you are acting thus?" 20 Then I said to them, "The word of the Lord came to me: 21 'Say to the house of Israel, Thus says the Lord God: Behold, I will profane my sanctuary, the pride of your power, the delight of your eyes, and the yearning of your soul, and your sons and your daughters whom you left behind shall fall by the sword. 22 And you shall do as I have done; you shall not cover your lips, nor eat the bread of men. 23 Your turbans shall be on your heads and your shoes on your feet; you shall not mourn or weep, but you shall rot away in your iniquities and groan to one another. 24 Thus shall Ezekiel be to you a sign; according to all that he has done you shall do. When this comes, then you will know that I am the Lord God.' 25 "As for you, son of man, surely on the day when I take from them their stronghold, their joy and glory, the delight of their eyes and their soul's desire, and also their sons and daughters, 26 on that day a fugitive will come to you to report to you the news. 27 On that day your mouth will be opened to the fugitive, and you shall speak and be no longer mute. So you will be a sign to them, and they will know that I am the Lord."
God's intention was for the people to see that Ezekiel had lost his wife, then observe his behavior, which would draw them to ask the question — as a prophet "Will you not tell us what these things mean for us, that you are acting thus?"
Now before we look at what it meant (for them), I stumbled across their question. Ezekiel has been faithful to teach them in the morning – for who knows how long. He has been the voice of God as a prophet to them, for years now.
He has now lost his wife (and is acting weird – he's not mourning) and their first question is "what do these things mean for us?" Ezekiel couldn't tell them, because the moment he finished this act before them – he became mute.
Can you imagine for a moment how Ezekiel is feeling. The people had rebelled and been carried off into exile. They had not responded to his messages from the Lord, He has crawled through walls, boiled pots, and done all kinds of things in order to get the people's attention and to get their hearts to change – but they won't change.
His whole life has been in ministry to a people whose hearts won't change – and now he has lost his own wife "the delight of his eye," and the people want to know what's in it for them. There are no outcries from them, no signs of changing at all, no tears fall from their eyes, they only want "what's in this for me?"
As a person of God who is seeking to be obedient to God, don't expect those you seek to faithfully serve to see what you are going through – they only see themselves and their own lives. They are so caught up in their own sin and self, they can't see other people.
So what is the meaning of the message? The people of God took great pride in the Temple in Jerusalem. They incorrectly interpreted Scripture that it would never be destroyed and that it would always stand. The temple was the "delight of their eyes." It was a sense of pride for them.
So while they loved the temple and the religious ceremonies, they (at least their hearts) were full of rot and iniquity. They worshipped idols, celebrated fertility rites, had sex with temple prostitutes, and went through the religious rituals that they brought with them from Jerusalem.
So they are in exile and are slaves in Babylon. So when they receive word that the "delight of their eyes" has been destroyed and that the children they left behind have been killed, they will want to mourn, and grieve – but they won't be able to because to do so would mean certain punishment and even death. So they will have to go through their days as normal, and when they grieve it will have to be in private and quietly.
"Thus shall Ezekiel be to you a sign" Ezekiel lost his wife, was unable to mourn her death, became mute for a period of time all in order to be a sign to the people. God was using him to teach/reach thousands of people (an entire nation), and even today as millions study the book of Ezekiel.
To do great things for the Lord, requires great sacrifice. In order to faithfully serve God, it cost Ezekiel his wife. In order to redeem mankind from it's sin, God sacrificed His own Son on the cross.
We have had friends that while they were serving in an inner city neighborhood their car was stolen. You hear on the news of missionaries who lose their lives, and stories of martyrs who lose everything for the gospel.  Ephesians 5:1-2 "Therefore be imitators of God, as beloved children. 2 And walk in love, as Christ loved us and gave himself up for us, a fragrant offering and sacrifice to God." So what are you willing to sacrifice? Is there anything that you would not be willing to give up if God were to require it of you in order to minister in His name to someone else?
Instead of asking, "what's in this for me?" we should ask, "Lord what do you require of me in order to reach others?" Psalm 57:2 "I cry out to God Most High,
to God who fulfills his purpose for me."
Sometimes marriage to a great leader comes with a special price for his wife. Such was the case for Mary Moffatt Livingstone, wife of Dr. David Livingstone, perhaps the most celebrated missionary in the Western world. Mary was born in Africa as the daughter of Robert Moffatt, the missionary who inspired Livingstone to go to Africa.
The Livingstones were married in Africa in 1845, but the years that followed were difficult for Mary. Finally, she and their six children returned to England so she could recuperate as Livingstone plunged deeper into the African interior. Unfortunately, even in England Mary lived in near poverty. The hardships and long separations took their toll on Mrs. Livingstone, who died when she was just forty-two.
In today's text, this would be the last sermon that he would have to give about judgment. From this point forward in the book of Ezekiel it would be a message of restoration and hope. Eventually, he would get the message from the fugitive, his mouth would be opened and he would preach again.
Ezekiel would endure all these things so that "they will know that I am the Lord." How important is it that others know that He is the Lord? It was more important than the presence of a wife in the life of her husband. It was more important than a man being able to teach and preach.
It was more important than Ezekiel's preferences, comfort, or choice. For other people to hear the message from God, "I am the Lord" it was more important than Ezekiel, Ezekiel's wife, Ezekiel's ministry – it was more important than everything.
How important is it to you for others to know that "Jesus is Lord?" Is it more important than your job, your house, the kind of car you drive? Is it more important than your family? Your wife or husband?
Isn't Jesus Lord if we tell so them or not? Yes, but Christ has given us a command to go and tell them that He is Lord. Matthew 28:19-20 "Go therefore and make disciples of all nations, baptizing them in the name of the Father and of the Son and of the Holy Spirit, 20 teaching them to observe all that I have commanded you. And behold, I am with you always, to the end of the age." The reason we must tell them is because there is a literal and real hell that they are destined to enter if no one tells them the truth of the gospel.
God is love, and He loves His creation, so much so that he sent His one and only Son to die in order to redeem it back from sin. This God of love, wants all to repent of their sin, and come to a saving knowledge of His Son Jesus. And He has chosen to use us as part of the redemption story.
But we have seen that the privilege of being apart of this salvation process usually comes at some sacrifice on the part of God's followers. We cannot have our way, and still follow His way. Our sinful and corrupt hearts are not the same as His holy and purely loving heart.
We want security, safety, a house with so many square feet, a car with a certain status attached, or an amount in the savings or retirement account and when we feel fully safe in all that, then we say to God – "ok, now I am ready to do something for you (but don't touch any of my security)."
And He responds back to us, "Precious child, I am God. And I will do with you as I please." "I also want to use you to do bigger things than your little mind and myopic vision can see." "Come follow me."
_________________
Mark Twain shortly before his death wrote, "A myriad of men are born; they labor and sweat and struggle;…they squabble and scold and fight; they scramble for little mean advantages over each other; age creeps upon them; infirmities follow; …those they love are taken from them, and the joy of life is turned to aching grief. It (the release) comes at last–the only unpoisoned gift earth ever had for them–and they vanish from a world where they were of no consequence,…a world which will lament them a day and forget them forever."