The Capernaum Caper[1]
Luke 5:17-26
Introduction
When Caleb was in middle-school he not getting the best grades. We tried taking things away but that didn't work. So I said, what do you want – if you get good grades, what would you want?" He thought about it for a couple of days, and I had even forgot about it – he came to me and said, "Dad, if I get all As for a semester I want a pig." I said, there are some many things that need to happen for you to have a pig, (food, vet visits, a pin would need to be built, etc.) I would allow him to have a pig, with all the expenses if he went an entire year with all As. I thought for sure the odds were on my side.
When you really want something, you will do what you need to do to get it. Today we will look at a group of friends who did what it took to get their friend who needed help to Jesus. What are we willing to do to see our friends won for Christ?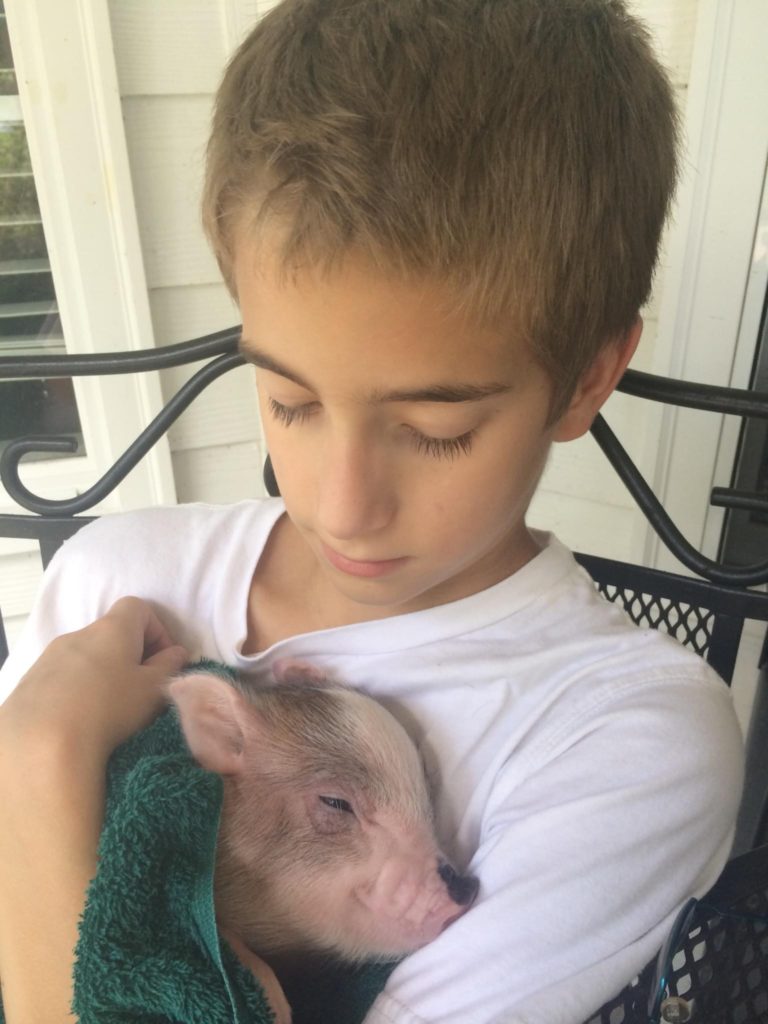 Prayer
The Stationary Gate Keepers and the Faithful Friends (vv. 17-19)
17 On one of those days, as he was teaching, Pharisees and teachers of the law were sitting there, who had come from every village of Galilee and Judea and from Jerusalem. And the power of the Lord was with him to heal. 18 And behold, some men were bringing on a bed a man who was paralyzed, and they were seeking to bring him in and lay him before Jesus, 19 but finding no way to bring him in, because of the crowd, they went up on the roof and let him down with his bed through the tiles into the midst before Jesus.[2]
This early in Jesus' ministry and he has not even recruited all of the disciples yet. Jesus had set up his ministry hub in Capernaum and was teaching regularly in the synagogues. Jesus would go out preaching, and then return back to his home, this hub of ministry. "Jesus had already made a tour of Galilee which stirred the Pharisees and rabbis to active opposition."[3] The men gathered in this room are there to find something against Jesus.
There are "Pharisees and teachers of the law (or scribes) were sitting there," These were people who had devoted their lives to memorizing, interpreting, and teaching God's Word to others. The text tells us that they came "from every village of Galilee and Judea and from Jerusalem" If anyone should have understood how important it was for people to come to God then it should have been the Pharisees and the teachers of the law. But instead of ushering people to God, then like gatekeepers are keeping people away.
Jesus has gathered to teach and preach in someone's home. Most Palestinian homes had a flat roof that was accessed from an outside staircase[4], and we see from the gospels that there was a tiled roof which the friends dug through. But most houses were small in comparison to our homes today. Luke adds that the leaders were sitting inside, and were "from every village of Galilee and Judea, and from Jerusalem."
We also know that Pharisees don't like to be around sinners, and law breakers – to touch them would have made them unclean – so the room was packed with these religious leaders and not many other people. There is no interest in teaching people the Word of God, showing them how to have a relationship with God – They were there to be right. So when people seeking God come to where Jesus is they "find no way to bring him in, because of the crowd,"
The friends are described as "bringing on a bed a man who was paralyzed, and they were seeking to bring him" This is compared against the Pharisees and teachers of the law who were "sitting there." There is time for sitting, studying, absorbing – but if we are to reach the world for Christ, then we must go and bring them to Christ. The religious leaders were there to find fault, pick what Jesus said apart to find error – the friends just wanted to bring their friend to Jesus (because they knew He could heal him.)
It is easy to sit and judge, but it is hard to go and bring others to Jesus. In fact, it says, "some men," and Mark's account says there were four men, which we assume is the corner of a tarp or pallet, and together they work, sweat, and they bring their friend.
"The typical roof of that day consisted of timbers laid parallel to each other about two feet apart. Sticks were closely laid crosswise upon the timbers, and the structure was padded with reeds, thistles, and twigs. The whole thing was overlaid with about a foot of earth, which was packed down to minimize leakage. All told, it was about two feet thick."[5]
These friends have to cooperatively work together to reach their goal. God never sends us out alone – Jesus sent the early disciples out in groups (Luke 9:1-6), Paul went on missionary journeys with Barnabas, and John Mark. We are to accomplish the Great Commission as a church – working together to bring our community to Christ. But we don't accomplish such a great task alone, nor do we accomplish it by sitting and waiting for Bellevue to come to us. These men don't sit at home and wait for someone else to get their friend – they do it.
Luke (the author) being a doctor uses a more specific medical word for the man – he was "paralyzed", The men could carry their friend, but they could not cure their friend. This necessitated a meeting with Jesus. Whoever this man was, his friends loved him. They carried him from home, they figured out a plan that involved vandalism, they endured the harsh looks of the religious leaders, they could care less about interrupting a church service – they loved their friend and would do whatever it took to get him to Jesus.
If our motivation is not love for another, then we will quit when we begin to feel the sweat of the journey, or when our plans face a seemingly impossible obstacle, or when our reputations may be endangered – love causes us to do whatever is needed to see others won for Christ.
"Spurgeon writes: 'When four true hearts are set upon the spiritual good of a sinner, their holy hunger will break through stone walls or house roofs.'"[6]
So, do we really see the gospel as important?[7] Do we genuinely care for and love others or are we going through the evangelical motions of looking like we do? What about the Lord's will? We like to throw that kind of spiritual language around – How would they get the man there? I guess it wasn't the Lord's will. How would they get through the crowd? I guess it wasn't the Lord's will. How would they get through the roof? I guess it wasn't the Lord's will. . . on and on we go.
Christ blessed the men's faith, their determination, their endurance, and their creativity for the sake of their friend. If we really love our community, then we will stop at nothing to find a way to bring them to the love of Christ.[8]Where is our creativity, our determination, our sacrifice for the sake of the gospel?
 There will be a price to pay – someone has to fix that roof, sweep up the debris in that home – but a friend was has encountered Jesus, who has experienced His healing is worth the time, the expense, the effort, and what we don't expect it to cost us.
For the apostle Paul says in 2 Corinthians 11:24-28 "Five times I received at the hands of the Jews the forty lashes less one. 25 Three times I was beaten with rods. Once I was stoned. Three times I was shipwrecked; a night and a day I was adrift at sea; 26 on frequent journeys, in danger from rivers, danger from robbers, danger from my own people, danger from Gentiles, danger in the city, danger in the wilderness, danger at sea, danger from false brothers; 27 in toil and hardship, through many a sleepless night, in hunger and thirst, often without food,2 in cold and exposure. 28 And, apart from other things, there is the daily pressure on me of my anxiety for all the churches."
Kimberly went on mission trip years ago to Guatemala some years ago – where she discovered that once the children at the orphanage where her group had served would have to leave and go out into the local communities and work. While she was there she really wanted to help a particular young man, so when she came home she said "Drew, we could have him come and live with us!" I said, "there are so many things that need to be taken care of, where would he sleep, what about this education, how would we pay for the new expenses, how would we manage this new person in our home with our kids, etc. I thought for sure, with all the things that needed to happen, the odds would be in my favor.
Think of it as giving up your seat in the front row of this home, letting these men make their way to the front, and letting this man encounter Jesus. Religious people do all kinds of things to not only not pursue the lost, but to actively block them from coming in to where Jesus is. Are you a religious gatekeeper or a loving faithful friend?
The Showing of God and the Frustrated Fanatics (vv. 20-26)
20 And when he saw their faith, he said, "Man, your sins are forgiven you." 21 And the scribes and the Pharisees began to question, saying, "Who is this who speaks blasphemies? Who can forgive sins but God alone?" 22 When Jesus perceived their thoughts, he answered them, "Why do you question in your hearts? 23 Which is easier, to say, 'Your sins are forgiven you,' or to say, 'Rise and walk'? 24 But that you may know that the Son of Man has authority on earth to forgive sins"—he said to the man who was paralyzed—"I say to you, rise, pick up your bed and go home." 25 And immediately he rose up before them and picked up what he had been lying on and went home, glorifying God. 26 And amazement seized them all, and they glorified God and were filled with awe, saying, "We have seen extraordinary things today."
I find it interesting that Luke includes "And when he saw their faith" – The men played a role in the man being healed, yes – they brought him to Christ. But their bold and insistent actions is attributed as "faith." "The faith of the believing community also has an important role to play in bringing wholeness to the afflicted."[9] Jesus uses our faith in the healing of other people.
The friends did not bring their friend to be forgiven of his sins they wanted him to be physically healed. Is Jesus cruel of playing some kind of mind game? Jesus begins with dealing with the man's greatest need, not what the paralyzed man perceived as his greatest need. If it were up to us we would want the temporal things fixed, that would be our primary focus – but God starts with the most important, the eternal things first.
No matter what the miracle would have been (blindness, bleeding issues, even death) Jesus wanted the person to be able to have a relationship with God, and to properly give Him glory with their whole restored being – so He heals him of his moral deformity before he heals the man of his physical maladies.
When Jesus says, "Man, your sins are forgiven you.", we need to understand that Jesus is not saying, "God has forgiven your sins", or some generic "because of what you have done, your sins are forgiven." The original language is clear that Jesus is saying, "I forgive your sin."
The Pharisees can't see that not only can they not heal this man of his physical deformity (they feel he deserves to be in such a condition), neither can they rid him of his sin problem (because he has not kept their religious rules). How do you know that the man hasn't kept the rules? Because he is paralytic. Jesus frees the man of both.
Faith is defined in Luke 5 as "those who act decisively on the basis of the conviction that God's help is to be found with Jesus, and gratefully receive God's action through him."[10]
John 4:13-14 "Jesus said to her [the woman at the well], "Everyone who drinks of this water will be thirsty again, 14 but whoever drinks of the water that I will give him will never be thirsty again.2 The water that I will give him will become in him a spring of water welling up to eternal life.'"
The Pharisees are correct in their understanding that God alone can forgive sin, "Who is this who speaks blasphemies? Who can forgive sins but God alone?" Their lack of understanding was that Jesus was God whom "the power of the Lord was with him to heal" and as God had the authority to forgive sin. He has power to heal to prove that he has the power and authority to forgive sin.
To deal with their confusion Jesus asks a question, "Which is easier, to say, 'Your sins are forgiven you,' or to say, 'Rise and walk'?" Jesus is claiming to be God (who can forgive sin), so how does He prove it? If he says, "your sins are forgiven" how does he prove the sin has been forgiven? So "that you may know that the Son of Man has authority on earth to forgive sins" Jesus heals the man to show He is God in the flesh, the Messiah.
Jesus had healed other people, people were amazed – but here for the first time he explains why he is performing miracles. "that you may know. . ."[11] Does it matter if the Bible to true or not? Jesus is drawing a line in the sand – "I am doing miracles, I am the Messiah (who has the authority to forgive sin)."
The Pharisees were Jewish religious leaders who were zealous for the Jewish faith and "were champions of the messianic hope." They believed that if everyone would follow the law of Moses (which included the observance of their oral traditions, designed as a "fence" to protect the law) God would raise up his Messiah and deliver Israel.[12] They were actively looking and desiring the Messiah to come – but their understanding of how he would come kept them from accepting him, even when Jesus proved to them that he was God who had come to forgive mankind of its' sin.
The Pharisees also believed that if something bad happened to you, or if you were sick – it was because you had sinned in some way. You were sick because of your sin. There was even a saying, "No-one gets up from his sick-bed until all his sins are forgiven."[13] Jesus uses this false belief in order to create this crisis in their belief system.
Their problem with Jesus was that He didn't follow their oral traditions – Jesus kept the Mosaic law, but he kept jumping over their religious fences. He associated with sinners, prostitutes, tax collectors, he even allowed them to wash his feet with their tears, and have him over for dinner.
The friends went to the man's home, gathered him up, and took him to Jesus because they loved the man and had faith that Jesus could help him. The religious leaders are sitting in judgement, and expecting sinners to clean themselves up, follow their manmade rules and come to God – what Jesus did threw a wrench in that whole way of thinking.
Later Jesus tells his followers, "Go therefore and make disciples. . ." (Matthew 28:19) Being faithful to what Jesus desires of His disciples is to be going out, bringing in, there is movement and intentionality. Nowhere are we to wait for the world to come to the church – the church is to go out into the world. And when we are bringing them in, we must be careful not to put religious manmade expectations in front of people that will keep them from getting to Christ.
It is pharisaical to want to clean up the outside, before God deals with the heart on the inside. Let God deal with the sin, the most important thing first, and then God can deal with the physical outside. We cannot cure, we can only come along side.
But imagine the men's return trip home – what had been hard, grueling, frustrating, now was a time of dancing, running, and jumping. His legs would eventually give way to time and age but his restored soul would carry him into eternity. But on this return journey home he was, "glorifying God."
___________________
[1] Kent Hughes, Preaching the Word, Luke, That You May Know the Truth (Wheaton, Illinois; Crossway Publishing, 2015) 180.
[2] Parallel passage: Matthew 9:1-8; Mark 2:1-12
[3] Archibald Thomas Robertson, Word Pictures in the New Testament, Vol. II (Nashville, Tennessee; Broadman Press, 1930) 74.
[4] Acts 10:9ff; Peter having a vision.
[5] Hughes, 180.
[6] https://www.christianstudylibrary.org/article/healing-paralytic
[7] "Evangelical Shibboleth" from Judges 12:4-7, Hughes 181. "He may have been a governor, a head, a commander, and a leader in Israel, but he never cared about the people he governed nor about the God to whom they belong." Daniel Block, The New American Commentary, Judges, Ruth(Nashville, Tennessee; Broadman & Holman, 2002) 386.
[8] Hughes, 182.
[9] Clifton J. Allen, Gen. Ed., The Broadman Bible Commentary, Vol. 9 (Nashville, TN; Broadman Press, 1970) 51.
[10] John Nollan, Word Biblical Commentary, vol. 35 (Dallas, Texas; Word Books, 1989) 235.
[11] Allen, 52.
[12] Craig A. Evans, New Testament Biblical Commentary, Luke (Peabody, Massachusetts; Hendrickson Publishers, 1990) 91.
[13] Nolan, 236.