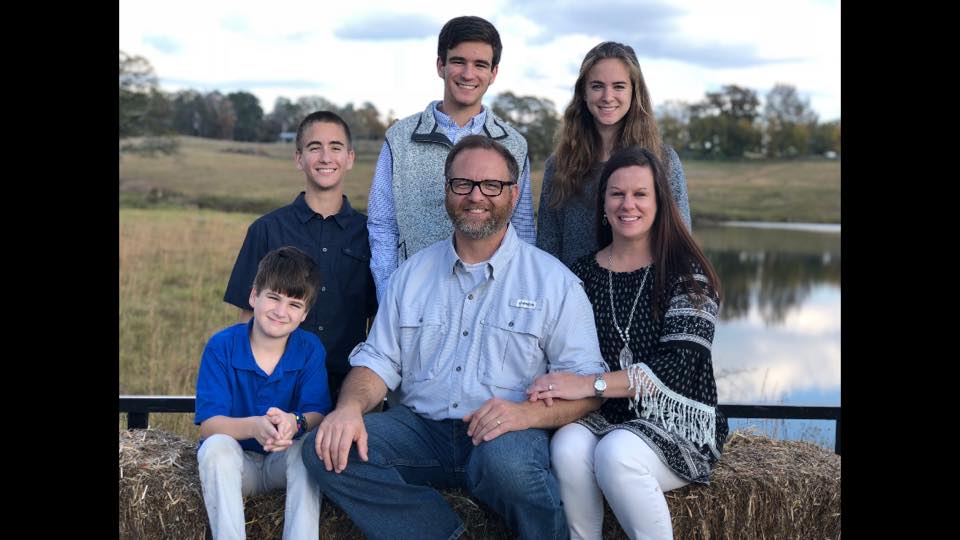 Helping You Make A Difference
Drew Boswell Ministries is an intiative to help you make a difference inside and out of your home. Look at the articles, blog entries, sermons, and other free resources found on this site. It is my intention to offer new ideas to the ongoing discussion of leadership, family, and current events. I also offer myself to help you in this journey. Here are some ideas of how we can partner together:
preaching
outreach events
mission trips
consultation on facility usage and organization
service projects
retreats (children's, prayer, leadership, etc.)
utilizing media and technology in church life
training (leadership, teaching, children, etc.)
revivals
teaching through a book of the Bible
photography of your big event (see link below)
You can send Drew an e-mail by going to the "Contact Drew" section, ask questions, share your story, submit a prayer request, or just to give a word of encouragement.

If it were not for Christ and His grace I would be without hope and lost. So by God's mercy and grace, I am:
Drew's Family 
the father of four wonderful children, Joshua 17, Caleb 17, Hannah-Grace 15, and Isaac 12.
married to Kimberly Sue (Roberts) , 1997. Kimberly is a teacher with the Berrien County (Georgia) School system.
Drew's Calling and Education
Drew's Experience
Drew currently serves as the Executive Director of Camp Rock of Georgia (December 2017 to present) and is the Executive Pastor at Redland Baptist Church in Valdosta, GA.
served as Associate Pastor three years and Senior Pastor for over eight years at Daybreak Community Church in Frederick, Maryland (2000 until March of 2011).
served as Pastor of Children and Families at First Baptist Church of Vadosta, Georgia (July 0f 2011 to November of 2017). www.valdostakids.org or www.facebook.com/valdostakids
has served in various leadership roles within the Blue Ridge Baptist Association including the chairman of the Personnel Committee, chairman of the Director of Mission Search Committee, Credentials Committee, and Moderator.
served on the steering team that led the Valdosta Baptist Association in having a Community Day where over 25,000 were given food, clothing, medical exams, concerts, etc. with a volunteer team of over 1,000. In January of 2014 Community Day and the Valdosta Baptist Association partnered with the North American Mission Board and targeted seven "send cities" and an effort is continuing to expand across North America. Click here for more information. www.facebook.com/communitydayus
served on the Board of Directors for Camp Rock of Georgia, www.camprockga.com — This non-profit organization seeks to share the love of Christ with foster and at-risk children in the state of Georgia and North Florida. Camp Rock has also offered six years of Christmas Time at Camp Rock where over 2,000 (each year) foster children and their guardians are treated to a fun day of Christmas joy.  Camp Rock has recently completed a Wilderness Camp facility. For more information go to www.facebook.com/camprockga
overseen various technology projects in various churches — including multiple web sites developed, streaming of worship services, projection, sermon graphics, graphic design, social media, acquisition of equipment, organization of ministry teams, etc.
Drew's Hobbies and Community Involvement
served as a Cub Scout den leader and in related committees (Tigers, Wolves, Bears, and Webelos 1 &2), served as Cub Master for Pack 440 Hahira, Georgia, Currently serving as Scout Master in Troop 403 Valdosta, Georgia. (please see note below).
ran a half-marathon in January 2013, a full marathon in January of 2015, and ran another half-marathon in April 2016.
*The Washington Post in an article on July 27th, 2015 said "The national organization will no longer allow discrimination against its paid workers or at BSA-owned facilities. But local troops and councils will be permitted to decide for themselves whether they will allow openly gay volunteer leaders." As a Scout parent and leader this has not been an issue that has come up as a point of controversy in any of the packs, dens, or troop that I have been involved with.
My boys have benefited greatly from scouting and I have many great family memories from various meetings, outings, camps, etc. If the organization that hosts the pack or troop goes in this direction then we will move to another that has a more conservative view on this matter. I am a pastor who holds to a traditional view of marriage, but I have chosen not to allow decisions made at a national level to affect what we are doing at the local level.