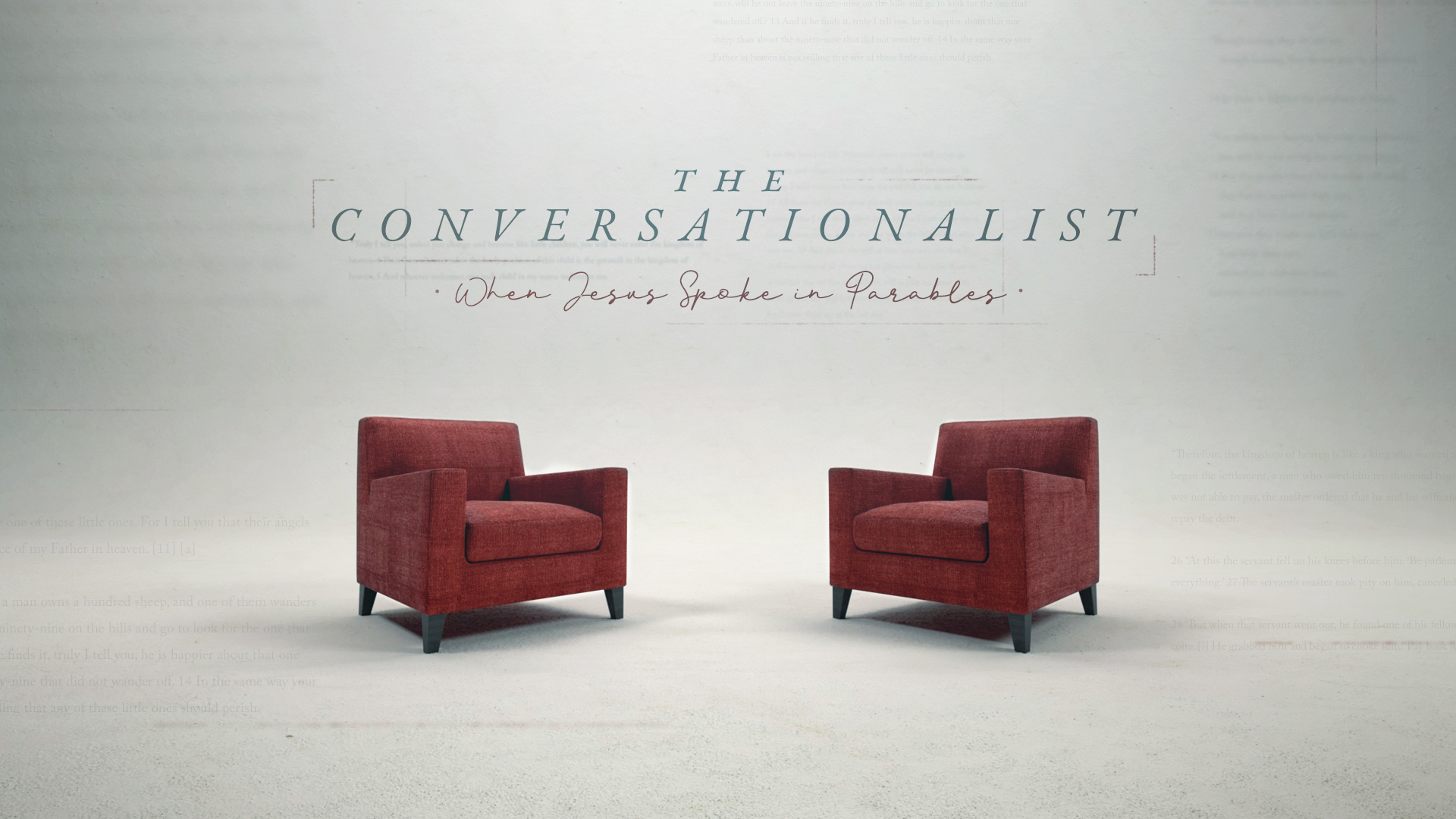 Today's Sermon Notes: 5-28-2023
***You can also sign up for Pastor Drew's podcast at Apple Podcasts and Spotify.
"The Conversationalist" Sermon Series
When Jesus Speaks Through Parables
"I Am The True Vine"
John 15:1-17
Prayer
Introduction
I. Jesus is the True Vine (vv. 1-6)
"I am the true vine, and my Father is the vinedresser. 2 Every branch in me that does not bear fruit he takes away, and every branch that does bear fruit he prunes, that it may bear more fruit. 3 Already you are clean because of the word that I have spoken to you. 4 Abide in me, and I in you. As the branch cannot bear fruit by itself, unless it abides in the vine, neither can you, unless you abide in me. 5 I am the vine; you are the branches. Whoever abides in me and I in him, he it is that bears much fruit, for apart from me you can do nothing. 6 If anyone does not abide in me he is thrown away like a branch and withers; and the branches are gathered, thrown into the fire, and burned.
Isaiah 5:2 "He dug it and cleared it of stones, and planted it with choice vines;"
Jesus gives three parts, the vine (Jesus), the vinedresser (God the Father), and now he moves to the branches (the disciples).
James 1:2 "In this you rejoice, though now for a little while, if necessary, you have been grieved by various trials, 7 so that the tested genuineness of your faith—more precious than gold that perishes though it is tested by fire—may be found to result in praise and glory and honor at the revelation of Jesus Christ."
John 13:8-11 "If I do not wash you, you have no share with me." 9 Simon Peter said to him, "Lord, not my feet only but also my hands and my head!" 10 Jesus said to him, "The one who has bathed does not need to wash, except for his feet but is completely clean. And you are clean, but not every one of you." 11 For he knew who was to betray him; that was why he said, "Not all of you are clean." Jesus then went on to say, "If I then, your Lord and Teacher, have washed your feet, you also ought to wash one another's feet."
Bearing Fruit = Christlikeness
Matthew 7:23 "And then will I declare to them, 'I never knew you; depart from me, you workers of lawlessness."
A. Remaining & Bearing Fruit (vv. 7-8)
7 If you abide in me, and my words abide in you, ask whatever you wish, and it will be done for you. 8 By this my Father is glorified, that you bear much fruit and so prove to be my disciples.
"Abide is an old English word for "remain," "stay steady" and "keep your position."
Our prayer life "is a reflection of that union with him
B. Love & Joy in Jesus (vv. 9-11)
9 As the Father has loved me, so have I loved you. Abide in my love. 10 If you keep my commandments, you will abide in my love, just as I have kept my Father's commandments and abide in his love. 11 These things I have spoken to you, that my joy may be in you, and that your joy may be full.
C. Loving One Another (vv. 12-17)
12 "This is my commandment, that you love one another as I have loved you. 13 Greater love has no one than this, that someone lay down his life for his friends. 14 You are my friends if you do what I command you. 15 No longer do I call you servants, for the servant does not know what his master is doing; but I have called you friends, for all that I have heard from my Father I have made known to you. 16 You did not choose me, but I chose you and appointed you that you should go and bear fruit and that your fruit should abide, so that whatever you ask the Father in my name, he may give it to you. 17 These things I command you, so that you will love one another.
1 John 3:16 "By this we know love, that he laid down his life for us, and we ought to lay down our lives for the brothers." Christians are commanded to love others, specifically, other Christians, we are to "love one another." But there is also a higher love, a greater love, that a person would "lay down his life for his friends."
John 20:17, the relationship changes again, "Jesus said to her (one of the women who first discovers the empty tomb), "Do not cling to me, for I have not yet ascended to the Father; but go to my brothers . . ." 
______________________
[1] Bruce Wilkerson, Secrets of the Vine (Sisters, Oregon; Multnomah Publishing, 2001) 18
[2] Arno C. Gaebelein, The Gospel of John, An Exposition (Neptune, New Jersey; Loizeaux Brothers, 1982) 296.
[3] Grant R. Osborne, John, Verse by Verse (Bellingham, Washington; Lexham Press, 2018) 357.
[4] Osborne, 357.
[5] J.I.Packer & Carolyn Nystrom, Abiding in Christ (LifeGuide Bible Studies), InterVarsity Press.
[6] Osborne, 359.
[7] Sharon Hodde Miller, Nice: Why We Love to Be Liked and How God Calls Us to More, Baker Publishing Group, 2019.
[8] Osborne, 363.
***You can also sign up for Pastor Drew's podcast at Apple Podcasts and Spotify
*** Click Here to go to Drew's sermon archive on various topics.
Click Here for Last Weeks' Sermon Notes: