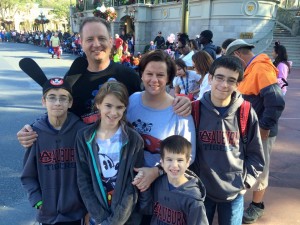 As I lay down at 11pm the night before I ran the Disney marathon I took some time to peruse the participant guide. I received this guide when I checked into the ESPN SportsCenter to pick up my running bib and various other items they gave the runners earlier that day. I quickly turned past the routes through the theme parks (knowing I would never remember them anyway), and settled on an "advice from an expert" section.
The outlined advice the expert gave was:
"Don't stay on your feet for more than three hours the day before" – The reason I was going to bed at 11am was because after I picked up my running stuff we went through Magic Kingdom. We had to stay for the fireworks (at 9pm), and by the time we made our way back to the hotel, with 50,000 of our new friends, it was late. I thought to myself, "ok so I walked for about 9 hours, maybe it won't be that big of a deal."
"Don't eat 'heavy' foods the night before." By the time we thought about dinner, along with 50,000 of our new friends, it was around 8pm. The only place we could find had a very limited number of items on its menu. So fried chicken tenders and green beans it was. Ok, so I can't check off two items on the expert list – is being tired and full of grease really that bad before you run a marathon?
"Get a good night sleep; at least eight hours." Well, I had to get up at 3am, and now it was pushing 11:30pm. My thoughts were beginning to gravitate toward, "This is going to be a train wreck!" There sat three empty squares on the checklist.
Also, there was the fact that I had not actually run the full 26.2 miles. The most I had ever run up to that day was 20 miles. In my training I had to do the long runs when I could. In between a full time job, four kids, and various other responsibilities – ok, let me just tell the truth. My forty-year-old body did not like long runs (anything over 10 miles) – It would cry out, rebel, and remind me that I had mistreated it for days afterward. So I avoided them like the plague.
So, unrested, tired, full of grease, and feeling unprepared I sat the very "helpful" booklet aside, rolled over and went to sleep (be it ever so briefly).
__________________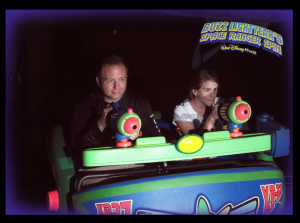 Would I have had a better experience had I listened to and followed the advice of the expert runner? As the old Magic Eight Ball would say, "It is decidedly so."[1] But in life, there are times when you have a choice to make. The weather report indicated that it would rain the day after the marathon – the original day my family had decided to tour Magic Kingdom. So, we decided to go the day before, when the weather was much nicer. This meant that my body moved from one of being potentially "fully rested" to "not all that rested."
If I had listened to the advice of the experts there probably would have been less "pain." But sometimes we push forward anyway because the payoff is worth the pain.
If you happen to find yourself as one of those "experts," don't get mad when people don't always listen to you. Instead, understand that rarely do we operate in a perfect and ideal world where nothing ever goes wrong. We meet the unexpected around every corner. It is this unknowable spontaneity that makes life's path so treacherous and the veranda so majestic.
Along the way toward any noble goal "life" will happen. And, let's be honest, there are few times when you have done everything you know to do and are fully prepared for something. If noble goals were easy to accomplish everyone would do them. It is the difficulty and our perseverance that makes them mean so much more to us. Crossing the finish line of a life goal is wonderful, but rarely will it be without insurmountable obstacles.
Also, yes I had trained almost an entire year to run this race, but my family were with me. Like a scene for National Lampoon's Vacation I would have felt terrible if they stood at the entrance of Magic Kingdom only to have to go back home not having experienced it (due to weather). So, my goal was second to our family goal of going to Magic Kingdom. Life happens, so hold on loosely to what is of lesser priority.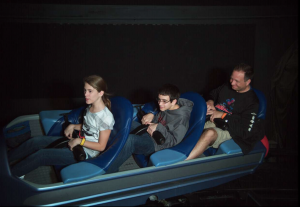 So set your goal, mark out your course, and in spite of advice from experts, do it anyway. Take the first step, even if you suspect that it's probably going to be a train wreck. Life is about the journey and the destination.
__________________
[1] Just as a side note, it probably would have been of more help had I received this advice before the day before the race – just saying.