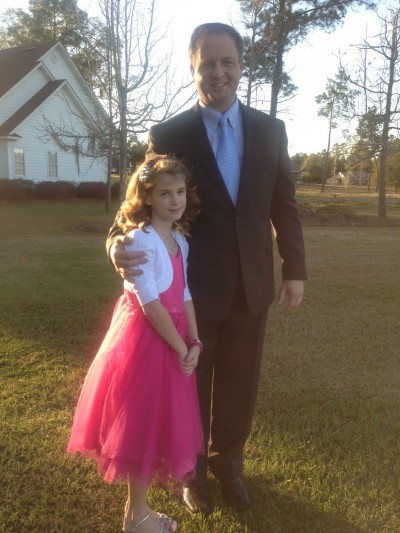 Hannah-Grace had mentioned several times over the past few weeks of her excitement about the upcoming annual Father-Daughter dance. I joined in her excitement and we talked about her dress, how she would do her hair, and how I had a surprise of where we would eat dinner. But secretly, I have a love-hate relationship with this dance. I love that I get to spend time with my precious daughter. I hate it because it marks time and forces me to think about how many years I have left (with God's grace) to go to this type of event. There will only be so many Father-Daughter dances. Our annual vacation is another example of seeing time fly by. It seems like just a few weeks ago I was putting on a suit to go to the dance, and packing another kind of suit to go to the beach.
Hannah-Grace this year was especially beautiful. I cherish how she still wants to be around her dad, hold my hand, and actually want to have conversations with me. We both got excited when Thriller came on, and she showed me how to do the latest dance moves (that I guess she learned at school.) She is getting good grades, is staying away from the boys, and is the star in her father's eye.
Her day began early, when she "got her hair done" by a local beautician, complete with finger nails and toes. She came home put on her dress, we took pictures, and then were off to the dance. Upon arriving at the dance we walked through the crowd to see if any of her friends were there — and we talked to a few. We got a drink (Sprite for her, coke for me) and sat down. We did a slow dance or two, then it was time to go through the food line — pretzels, chips, mints, etc.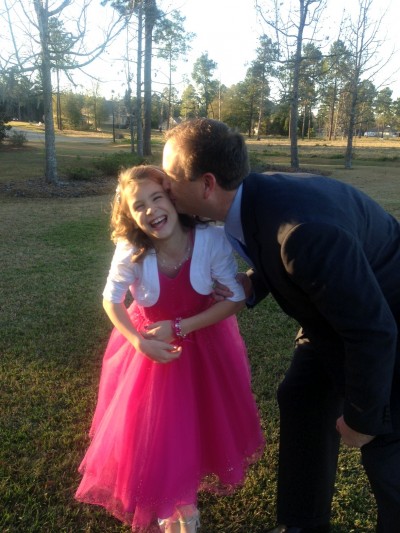 By this time mom was texting asking for pictures, and the room was beginning to get very crowded with many other dads and their daughters. We settled into a spot with friends and danced to various modern hits, 80's throwbacks, and it all culminated in the YMCA. I was a little uneasy at some of the song selections. It is hosted by a local Presbyterian church, but some of the music didn't seem to reflect the morals that I am  seeking to instill within my daughter. This provided and opportunity for H-G and I to talk about the songs. But a few songs aside, the event was a very nice, and I am grateful for an opportunity to try and express my love for my daughter.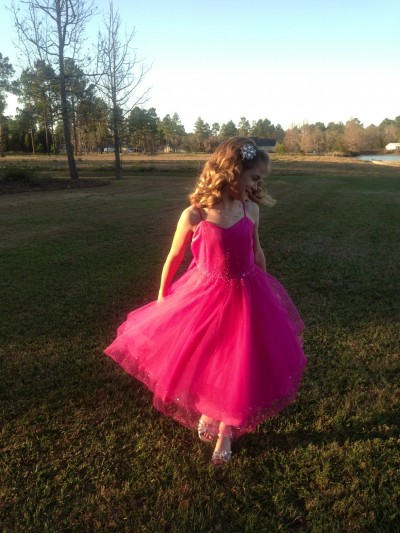 Then it was off to dinner at the Ravine at Kinderlou Forest with friends. She fell asleep in the car on the way home, and I had another privilege of carrying her inside the house.