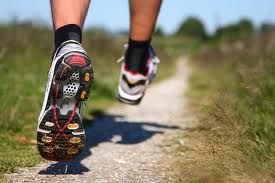 I found myself on Sunday morning riding in the elevator in the Children's Building having an epiphany.  It was one of those moments when you are asking yourself was that the elevator bell, or was that sound all in my head?
I suddenly realized that I was setting up stuff for Sunday morning and that I could have done these things earlier in the week. In my mind there are just some things regarding "set up" that you can't do until Sunday morning. I have eleven years of early Sunday mornings setting up in various locations as part of a church plant set up team.
This was the only time we had access to the building, and it required doing most physical things the morning of the event. I came to realize that I had a deep down mindset – pressed down and deeply engrained on my weekly habitual psyche of doing church.  It's the same as when police officers won't sit with their backs to the door, or why my mother used to throw her arm up and hit me in the face in our car when she slammed on the brakes.
There are deep down habits we develop that affect how we live our lives and do our ministries that greatly affect our effectiveness (and we may not even be aware of them).
It took me nine months of being out of the church-planting environment to even realize it.  It sounds ridiculous to say it out loud,  "you can set up at times other than Sunday morning . . . " But as the elevator doors opened, I thought to myself, almost yelling, "what else do I have engrained in my mind that I may not even be aware of?"
Walk with me.
_______________________________
If I were to create a list of things that directly affect my ministry and life, the first item on the list would have to be "discipline."  I define discipline as "following certain specific actions and behavior that lead to a desired outcome."  Men who are "in shape" are disciplined in exercise. People who write books are disciplined to put words to paper (or computer screen). Women who run in marathons put on their running shoes and are disciplined to run. Families who are seeing God work through their families are disciplined in doing things in their family that lead to that outcome.
Why do we expect for something to happen except that which has already happened if we are not willing to change our behavior? If I don't write, how will I ever have a book? If I don't run, how will I ever have ran a marathon? If I do nothing God honoring with my family, why should I expect them to follow Him and give Him glory?
So how do we change bad mindsets, or see healthy ones come about? How do we actually do them?
Make a Plan
1. Â Identify behavior that you wish to exhibit. Then put a multi-step plan together (these are steps to help you get where you want to go), then take the first step. Â Break up what you want to do into smaller steps
How do you eat an elephant? One bite at a time.
Make the Plan Visible
2.   Set up some way in which you will be reminded of your desire and decision to change. If you are not doing the desired behavior there is usually a reason. You probably have a deeply engrained habit or behavior that you have followed for a long time, and this new decision will get in the way of you doing those old habits. There will be a battle.  If, for example, you are desiring to have a regular quiet time with the Lord there will be a "battle of the blankets" to either stay in bed and sleep or get up and spend time with the Lord.
Romans 7:15-20 "For I do not understand my own actions. For I do not do what I want, but I do the very thing I hate. 16 Now if I do what I do not want, I agree with the law, that it is good. 17 So now it is no longer I who do it, but sin that dwells within me. 18 For I know that nothing good dwells in me, that is, in my flesh. For I have the desire to do what is right, but not the ability to carry it out. 19 For I do not do the good I want, but the evil I do not want is what I keep on doing. 20 Now if I do what I do not want, it is no longer I who do it, but sin that dwells within me."
Make the Plan Public
3. Â  Tell someone about your plan. Once you go public there will be a slight pressure to carry through with what you have said. You could take it a step further and ask someone to ask you how your project is coming or for them to go through it with you.
Make the Plan a Matter of Prayer
4.   Prayer – if you don't need to pray about it, then maybe you should consider something grander in your scope.  We start small and with a first step, but don't stay there.  Be disciplined so that you can do great things for God.
_______________________________
I am convinced that that those people who are really good at what they do have a natural talent in their given area, but there is also much work and discipline that has been spent over the years honing their skill. The men and women who make significant contributions to our society are disciplined in their areas of service. Â Like my elevator epiphany, they realize needed changes about themselves and they make these needed adjustments. Those that are not disciplined to make changes are doomed to continue in the path that leads to destruction. Christ gives us the power to change (whether it be little, like a few pounds and a run on the treadmill), or a destructive habit in our lives that affects how we lead our families and church.
Who we are to become is directly related to how disciplined we are over time. Each moment is a gift, each day an opportunity to do something great. Pray and ask God to show you a mountain, and through His power begin to move it one shovel full at a time.
Matthew 17:14-20 "And when they came to the crowd, a man came up to him and, kneeling before him, 15 said, "Lord, have mercy on my son, for he is an epileptic and he suffers terribly. For often he falls into the fire, and often into the water. 16 And I brought him to your disciples, and they could not heal him." 17 And Jesus answered, "O faithless and twisted generation, how long am I to be with you? How long am I to bear with you? Bring him here to me." 18 And Jesus rebuked the demon,2 and it3 came out of him, and the boy was healed instantly.4 19 Then the disciples came to Jesus privately and said, "Why could we not cast it out?" 20 He said to them, "Because of your little faith. For truly, I say to you, if you have faith like a grain of mustard seed, you will say to this mountain, 'Move from here to there,' and it will move, and nothing will be impossible for you."