On September 12th, 1962 president John F. Kennedy gave a speech at Rice University in Houston Texas.[1]
In this speech he discusses the "space race " and the role that the Unites States will play. His goal was to have men in space in that decade, and on July 20th 1969 Apollo II landed on the moon. He discusses what must be overcome,
"But if I were to say, my fellow citizens, that we shall send to the moon, 240,000 miles away from the control station in Houston, a giant rocket more than 300 feet tall, the length of this football field, made of new metal alloys, some of which have not yet been invented, capable of standing heat and stresses several times more than have ever been experienced, fitted together with a precision better than the finest watch, carrying all the equipment needed for propulsion, guidance, control, communications, food and survival, on an untried mission, to an unknown celestial body, and then return it safely to earth, re-entering the atmosphere at speeds of over 25,000 miles per hour, causing heat about half that of the temperature of the sun–almost as hot as it is here today–and do all this, and do it right, and do it first before this decade is out–then we must be bold."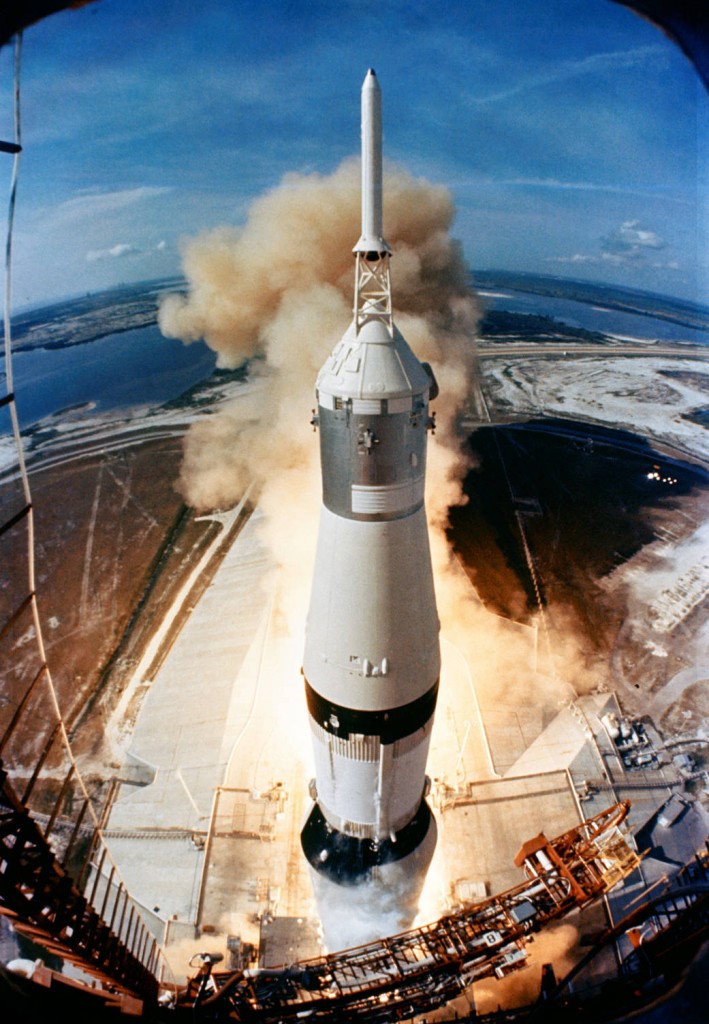 In this speech president Kennedy says, "We choose to go to the moon. We choose to go to the moon in this decade and do the other things, not because they are easy, but because they are hard, because that goal will serve to organize and measure the best of our energies and skills, because that challenge is one that we are willing to accept, one we are unwilling to postpone, and one which we intend to win, and the others, too."
He is right in saying that noble and good goals "serve to organize and measure the best of our energies and skills," because people want to be apart of something that is greater and bigger than themselves. Honorable leaders who understand this, seek to win the hearts of the people so that they can lead them to accomplish something of noble significance.
Often times we forget what our role as leader should be. There are many things that we do that are apart of maintaining and organizing the day-to-day and week-to-week tasks of living and being apart of something. But this is not our main purpose. Managers manage, leaders push forward. Leaders must constantly point toward the sea, the mountain, outer space, and beyond and say, "let's go."
We do this because it's our job. Society and people as a whole tend to prefer the status quo. Forward movement is hard, tedious, and often times expensive.
Most Americans in the 60s understood that the space race was about controlling outer space and protection from nuclear rockets. If the Soviet Union could put Spudnik (October 4, 1957) into space they could also put other things into orbit as well. But Kennedy doesn't mention the enemy, the threat, or express fear. He doesn't use fear tactics to accomplish his goal. Instead, he chooses to challenge. He inspires the talented to do the impossible. Kennedy sites the benefits of the science of space and how it will eventually help all of America. He references the accumulated history of the world and tells how America will lead the way in preventing mistakes of the past (wars over land, etc.). He uses an analogy of a time line to show how knowledge is moving forward at a very rapid rate. All of these things point to hope, benefits, and a brighter future. He doesn't want his county to get left behind.
As a leader we don't want our organizations to get left behind. Instead we want to lead the way in whatever industry we find ourselves. Often times the vision of what needs to be accomplished is clear, but the boldness to do it is not present. There are also the problems that are encountered once the mission is active that crush the leader to just quit and scrap the whole project. The mountain is just too high, the sea too vast, the task too tough.
But you are the leader. It's your job to keep pushing forward. Notice how everyone behind Kennedy in the video is wiping sweat from their face. He even stops at one point and says, "I'm the one who is doing all the work, so we just want you to stay cool for a minute. [laughter]" He is talking about the United States leading the way in the space race (and nuclear race as well), and even then there are subtle suggestions for him to hurry up and finish the speech. When you lead there will be subtle and not-so-subtle pushes to just quit, give up, and stop pushing against the mold.
At the end of the day, the United States won the space race and put a man on the moon (first), and we have reaped a harvest of technological advancements from the newly developed science. [2] Â Kennedy led the country to do what was said to be impossible. Remember your job as leader is not just to point to the mountain, but to lead them up the mountain.
______________________
[1] Click here to read the speech on its' entirety.
[2] Click here to read about scientific advancements directly related to NASA and their developments.