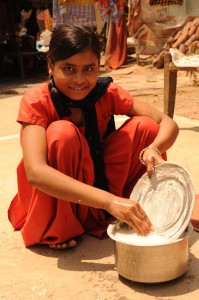 So there it is, the whole drawn out retched account of a mission trip that went wrong. I took the previous blog entries, printed them out and turned them into the church staff. I was unsure if I should even post them, so I waited until they had an opportunity to review them, and to discuss the whole ordeal. There was concern and questions on my part. FBCV has such a strong record of missions and outreach, I did not want to damage that reputation with this story. Also, there may be people who would say, "see, this is why we shouldn't go, but just send money instead" or "This is why we should focus more on home missions.
After my discussion with the senior pastor and the associate pastor in separate meetings, their response was basically the same. Pastor Phil said, "sometimes when you try to help people you get taken." And Pastor Mac's response was, "I feel like we should tell the whole truth." It is such a contrast between leadership who know the value of the truth, and those that don't. I believe that this debauched trip teaches us several things and in the long run makes our mission's efforts even stronger.
When we work together we can accomplish more.
1.  Cooperative Giving. The Southern Baptist Convention has the strongest missions organization (International Missions Board) and sends more missionaries than anyone else (and it's not even close).  If you are a Southern Baptist, you should give to its annual collections of Annie Armstrong (local) and Lottie Moon (foreign). I guess that's why they call it Cooperative Giving.
By cooperating in our combined giving we are able to do much more than individual churches working on their own. We tend to get caught up in the "red tape" and magnitude of the operation that we forget that at the end of the day there are missionaries on the other side of the planet that are depending upon us.
Also, churches have a tendency to want to have projects that they can put their names on, therefore, they tend to run parallel missions efforts to the IMB. I have learned that if we work with the IMB missionaries and support their strategic efforts  (instead of asking them to help us in our efforts) then we will have an increased potential to have a greater impact.
Our giving does not preclude us from going. We give to support missions and much of this giving goes to support the salaries and needs of the missionaries, but we are not paying them to do missions for us. Instead, they are laying the groundwork, developing a strategy, and building relationships with the locals, and we follow ("go") with encouragement, support, prayer, and "boots on the ground." They lead and we give the muscle.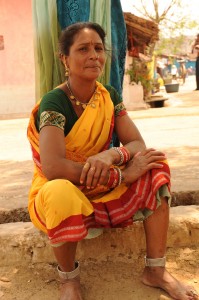 2. Â Institutional Memory. The lesson that I learned was not the first time that this scenario has played itself out. Instead of every church having to relearn lessons we could work with the IMB and its missionaries where we will be able to bypass these mistakes and life lessons and move on with an experienced organization and staff.
3.  Cooperating Churches. I do believe that God calls churches, who have a unique and distinct personality, to reach out to specific people groups and regions around the world. But just as when nationally SBC churches cooperatively give toward missions they are able to reach vast amounts of people around the globe with the gospel, so local churches who combine their resources and people toward missions can do more as well. I have greatly enjoyed working with different churches in the Valdosta area on the mission trips that I have been on. It's been amazing to watch God work as he brought certain people together to accomplish his will for a given period of time.