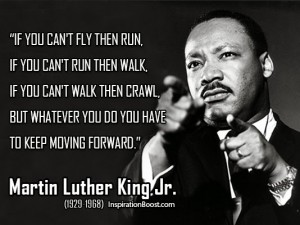 In life there will be times when you could stop forward movement but you know you have to finish the task at hand. It may be a large event and there are many things that need to be completed before the next day when everyone will show up. It may be at summer camp and you are tired and exhausted and you still have three days left to go. Whatever it may be, you are forcing yourself to put one foot in front of another – you have to finish. If you do ministry any length of time you will eventually find yourself in this position.
Yes, I know, you type 'A' people out there are thinking, "you should have planned better, trained more thouroughly, recruited more people, rested before hand, etc. but here you are "with miles to go before you sleep, with miles to go before you sleep." No matter how well you may have planned, people will back out on you, and plans will go "sideways." It's just part of the game.
Here are some things to consider as you are heading into more exhaustion.
Watch Your Step. When you are tired and your tank is empty, this is when you are more likely to stumble (metaphorically and physically) and hurt yourself. You are far more likely to say something you will regret or do something that otherwise you never would have done had you been rested.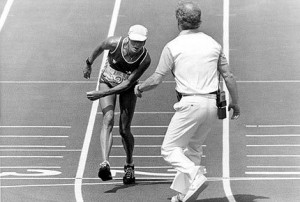 This is not the time to jump around and act goofy. Your mind and body are tired and you are far more likely to injure yourself (so that you won't be able to finish). Just stay focused on putting one foot in front of the other. Finish the race. Keep moving forward. Focus on each step.
Just Keep Moving. If you stop and sit down, then there is a good chance that you won't get back up. The finish line is up there somewhere, you just need to keep putting one foot in front of the other.
"Just keep swimming, just swimming, just keep swimming." Dorey in Finding Nemo
Tell yourself, "I will finish." In your mind's deep recesses, tell yourself I will finish this. This is when you review why you are doing this in the first place. Picture the children's faces, review the story, and think back on all the days of preparing. Why are you doing this? Who is it going to impact?