1 Thessalonians Sermon Series
Standing Firm: Foundational Doctrine For New Believers
Standing Firm in Christ's Return
1 Thessalonians 4:13-18
Introduction
 Jesus said in John 14:1-6 "Let not your hearts be troubled. Believe in God; believe also in me. 2 In my Father's house are many rooms. If it were not so, would I have told you that I go to prepare a place for you? 3 And if I go and prepare a place for you, I will come again and will take you to myself, that where I am you may be also. 4 And you know the way to where I am going." 5 Thomas said to him, "Lord, we do not know where you are going. How can we know the way?" 6 Jesus said to him, "I am the way, and the truth, and the life. No one comes to the Father except through me." The teaching of Christ's return is a foundational Christian doctrine, and it is important that we understand because it affects how will live now.
In this section of 1 Thessalonians, Paul seems to be responding to a question that the church asked. We don't know the question; we only get Paul's response to the question. His euphemism of "who are asleep" and have "fallen asleep" instead of the word died, may give us some clue to the question, but ultimately, we just don't know.
But what we get from Paul's response is a source of hope and an understanding of death that changes how we live our lives. We are not a people who live as though we have no hope (or that this is all there is), we live in a faith where we will see those loved ones again who have placed their faith in Christ (and that place will have no famine, disease, hatred, all the things that sin has corrupted will not be there). Christ will remove us from this corrupted place and place in a specially prepared place. Our perishable bodies will be replaced with the imperishable.
Jesus' return is "mentioned 318 times in the 260 chapters of the New Testament, and average of one reference in every twenty-five verses. In the Old Testament, the majority of prophecies relating to the Messiah have to do with His second coming."[1]
"Charles E. Fuller used to say of this great passage that it is Paul's exposition of John 14:1-3. The Lord's words "I will come again" are matched by Paul's explanation "The Lord himself shall descend from heaven." The Lord's promise "I will receive you unto myself" is matched by Paul's explanation "Then we. . . .shall be caught up together . . . to meet the Lord in the air." The Lord's statement "That where I am, there ye may be also" is matched by Paul's statement "so shall we ever be with the Lord." And the Lord's announcement "Let not your heart be troubled" is matched by Paul's "Wherefore comfort ye one another with these words."[2]
Prayer
Standing Firm in How We Grieve (v. 1)
13 But we do not want you to be uninformed, brothers, about those who are asleep, that you may not grieve as others do who have no hope.
"in contemporary paganism it was too often viewed as a sleep from which there would be no awakening; 'The sun can set and rise again/But once our brief light sets/There is one unending night to be slept through."[3] Paul says that people who believed this were people "who have no hope."
There is a fundamental difference between the typical pagan and a Christian attitude toward death. Paul does not say that the Christian does not grieve or should not grieve, but "not to grieve as others do." Christians grieve in that we will be separated from them until eternity. The world grieves because they will never see them again.
Standing Firm in Being Reunited (v. 14)
14 For since we believe that Jesus died and rose again, even so, through Jesus, God will bring with him those who have fallen asleep.
When we die, we go to be with the Lord. 2 Corinthians 5:8 "Yes, we are of good courage, and we would rather be away from the body and at home with the Lord." Another translation says, "to be absent from the body, is to be present with the Lord." So, v. 14 tells us that those who have already fallen asleep (who have a relationship with Christ) go to be with the Lord, and will come back with Christ. There is no fear in falling asleep. For the Christian there is no need to fear. When we breathe our last here, we awake in eternity.
Paul's words to address the church's concern are rooted in what Christ has already done. The future resurrection of those "who have fallen asleep" is directly linked to Christ's own resurrection from the dead. Our hope is not based on assumption, but on the historical truth of Christ's resurrection from the dead. Paul says, if you believe in the resurrection of Christ, then also believe that Jesus will bring those who have fallen asleep back with Him when He returns.
Standing Firm in An Eternal Home (vv. 15-17)
15 For this we declare to you by a word from the Lord, that we who are alive, who are left until the coming of the Lord, will not precede those who have fallen asleep. 16 For the Lord himself will descend from heaven with a cry of command, with the voice of an archangel, and with the sound of the trumpet of God. And the dead in Christ will rise first. 17 Then we who are alive, who are left, will be caught up together with them in the clouds to meet the Lord in the air, and so we will always be with the Lord.
Verse 15 gives us a little insight as to what the question the church had may have been – there may have been a fear that those who are dead, that when Christ returns, will some how miss out, or in some way not be able to participate in this event.
(v. 16) The body of flesh is in the grave. But Paul in 1 Corinthians 15:48 ff. shows the necessity of a heavenly body. . . but two things are clear. The Christian dead are with Christ now. At the Lord's return, they will be raised bodily with a spirit-controlled body (see 1 Corinthians 15:42-44)."[4]
(v. 16) Paul gives us an order of how Christ's coming will happen, "16 For the Lord himself will descend from heaven with a cry of command, with the voice of an archangel, and with the sound of the trumpet of God" The Lord's return will be grand, and He will return in triumph and glory. "One word of command, one shout from the Archangel, one blast from the trumpet of God and God in person will come down from heaven.[5]
The last words of Jesus on this earth was the Great Commission" Matthew 28 "Go therefore and make disciples of all nations, baptizing them in the name of the Father and of the Son and of the Holy Spirit, 20 teaching them to observe all that I have commanded you. And behold, I am with you always, to the end of the age." Then thousands of years of silence – his next words in this world is a shouted command. Thousands of years of patiently waiting for as many people to receive the gospel as possible.
Jesus shouts three times in the Bible, and each time it's loud enough to raise the dead. "The first time is at the tomb of Lazarus, John 11:43-44 "When he had said these things, he cried out with a loud voice, "Lazarus, come out." 44 The man who had died came out. . ." The second shout was while he hung on the cross in Matthew 27:50-53 "And Jesus cried out again with a loud voice and yielded up his spirit. 51 And behold, the curtain of the temple was torn in two, from top to bottom. And the earth shook, and the rocks were split. 52 The tombs also were opened. And many bodies of the saints who had fallen asleep were raised, 53 and coming out of the tombs after his resurrection they went into the holy city and appeared to many." And Paul records Jesus' third shout when he returns. This shout covers the entire planet – All the dead in Christ, throughout all of time, and from every location in the world rise.
No one who has placed their faith in the one true God, and His Messiah will be left behind. What about, In 2003, Bethany Hamilton went surfing in the morning with her best friend and her best friend's father and brothers while they were in Hawaii. While they were out surfing, a tiger shark attacked Hamilton and bite her left arm, severing it.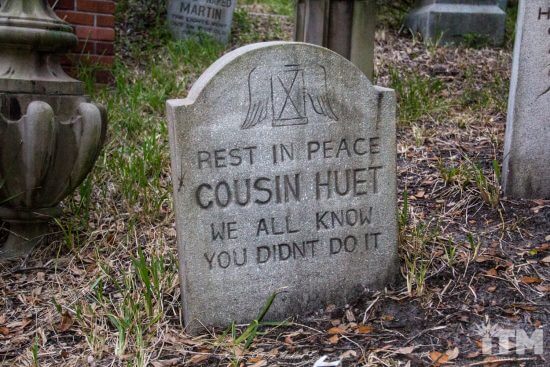 What about, In 2019 Disneyland shut down the Haunted Mansion because someone was seen dumping a powdery grey substance from one of the dune buggies. It was later determined to be the ashes of a loved one that wanted their remains spread at Disneyland and that was their favorite ride. What if our bodies are not whole?
Genesis 1:1 says, "In the beginning, God created the heavens and the earth." When we look through the telescope into the night's sky and see billions of stars, which represent vast uncountable solar systems, each with orbits, gravity, stars, and time itself. – God can find that girl's arm, and put back the bodies of the cremated.
(v. 17) "will be caught up together" caught translates "to seize, snatch," it's where we get the word rapture[6] The word is used to describe Philip's sudden disappearance after he baptized the Ethiopian eunuch (Acts 8:39).[7]
"to meet the Lord in the air"— this same word for meeting is used for God's meeting with Abraham (Gen. 14:17), with David (2 Sam. 19:16), and with the Israelites at Sinai (Ex. 19:17). It means a formal reception of a visiting dignitary, in which a delegation of citizens or city officials would go out to meet the guest on his way to the city and escort him back into town with the appropriate pomp and circumstance.[8]
The resurrected dead and raptured living together will meet the descending Lord, "in the air" and accompany him in glory and honor the rest of the way to earth. The living and the dead will end up together. All brokenness will be corrected, all disease will be gone, all deformity will be gone, human beings will have a glorified spirit body.
You will recognize the person by their spirit, even though their appearance may be radically different. You won't be young, or old (yet fully mature without decay) – you will be made perfect in how God made you and intended for you to be.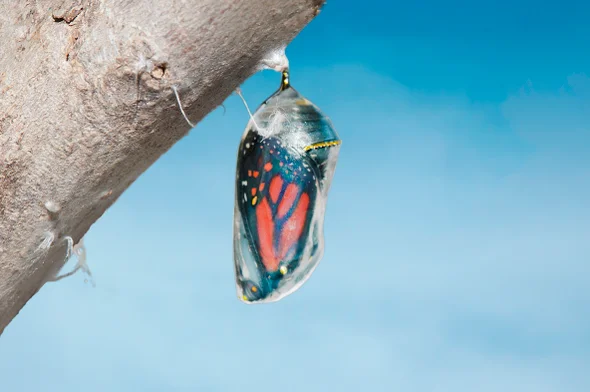 "Within its protective casing, the caterpillar radically transforms its body, eventually emerging as a butterfly or moth. … First, the caterpillar digests itself, releasing enzymes to dissolve all of its tissues. If you were to cut open a cocoon or chrysalis at just the right time, caterpillar soup would ooze out."[9]
Also while the caterpillar experiences metamorphosis, "it can remember experiences it learned as a caterpillar."[10]
This is a picture of how, even though we have a new spirit body, we will remember our time on earth. At the moment mentioned in 1 Thessalonians, when Jesus has returned, the saints are raptured into the sky, and the dead in Christ have risen – Jesus is not returning to convert. Matthew 25:31 "When the Son of Man comes in his glory, and all the angels with him, then he will sit on his glorious throne. 32 Before him will be gathered all the nations, and he will separate people one from another as a shepherd separates the sheep from the goats." When Jesus returns, He is coming in judgement, the "Day of the Lord."
(v. 17.) "and so we will always be with the Lord" – Once Jesus returns, believers will never be separated from Him again.
Hebrews 11:13-16 is discussing the Christian "Hall of faith," (Abel, Enoch, Noah, Abraham, etc.) "These all died in faith, not having received the things promised, but having seen them and greeted them from afar, and having acknowledged that they were strangers and exiles on the earth. 14 For people who speak thus make it clear that they are seeking a homeland. 15 If they had been thinking of that land from which they had gone out, they would have had opportunity to return. 16 But as it is, they desire a better country, that is, a heavenly one. Therefore, God is not ashamed to be called their God, for he has prepared for them a city."
These were followers of God who realized that this earth was not their home, and they were strangers and exiles. In John 14, and here is Hebrews 11 we see that God has prepared a place for us, we will be with Jesus forever, and we will all be together with those we love who have placed their faith in Christ.
 Standing Firm in Encouraging Others (v. 18)
18 Therefore encourage one another with these words.
 Where before there had been grief, fear, and despair, Paul encourages believers to encourage one another with the truth that they will all be together (living and the dead) and that they will be with the Lord forever.
Paul is equipping the church on how to encourage one another. For the church in Thessalonica, they were experiencing persecution, and some of their number had been killed. How do you encourage a fellow believer who has lost someone they dearly love? You tell them the truth – Christ has risen from the dead, therefore all those who place their faith in Christ will all be together with the Lord in eternity.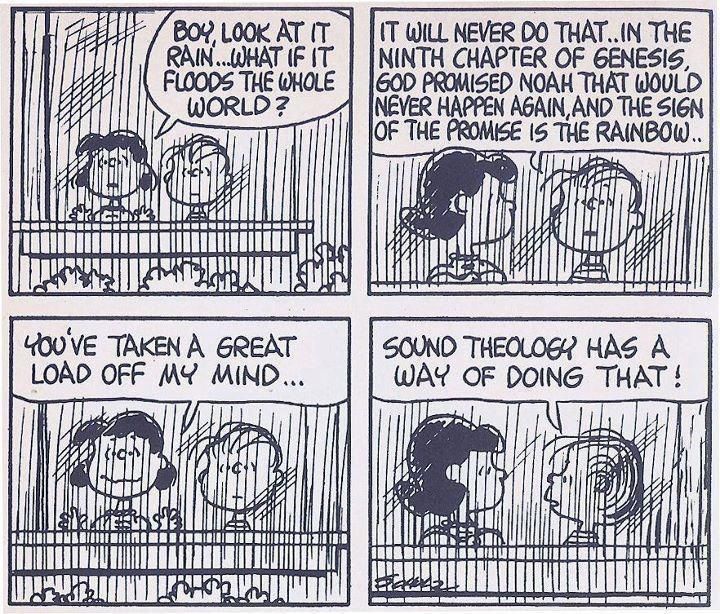 In Genesis 22:19 "After these things God tested Abraham and said to him, "Abraham!" And he said, "Here I am." 2 He said, "Take your son, your only son Isaac, whom you love, and go to the land of Moriah, and offer him there as a burnt offering on one of the mountains of which I shall tell you."
In death and having to make decisions surrounding death, it is our understanding of God and His Word that helps to make the best decisions that we can. Hebrews 11:19 tells us that "He [Abraham]considered that God was able even to raise him [Isaac] from the dead," It was Abraham's understanding of God, that made it possible for him to be obedient even in the most difficult of times. We can comfort eachother with God's Word, because even when the truth is often hard to bear, we can be certain that God is loving, merciful, and good.
If in some tragic event you were to die today, can you say with certainty that you will go to be with Jesus? This moment is all we have to decide if we wish to have a relationship with Christ and the comfort of His presence in our lives, or to reject his gift of salvation and run after the world with its' temporary pleasures. Would you like to meet Christ today?
____________________
[1] John Phillips, Exploring 1 & 2 Thessalonians, An Expository Commentary (Grand Rapids, Michigan; Kregel Publications, 2005) 112.
[2] Phillips, 112.
[3] Michael W. Holmes, The NIV Application Commentary, 1 & 2 Thessalonians (Grand Rapids, Michigan; Zondervan Press, 1998.
[4] Clifton Allen, General Editor, The Broadman Bible Commentary, Volume 11 (Nashville, Tennessee; Broadman Press, 1971) 280.
[5] Allen, 281.
[6] Latin rapere
[7] Phillips, 123.
[8] Homes, 151.
[9] https://wonderopolis.org/wonder/what-goes-on-inside-a-cocoon#:~:text=Inside%20a%20chrysalis%2C%20a%20caterpillar,itself%20from%20the%20inside%20out.&text=The%20fluid%20breaks%20down%20the,to%20form%20the%20new%20body.
[10] https://theconversation.com/curious-kids-do-butterflies-remember-being-caterpillars-99508