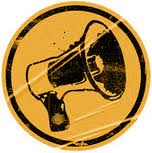 "Tooting Your Own Horn (or trumpet)"
Matthew 6:1-4 "Beware of practicing your righteousness before other people in order to be seen by them, for then you will have no reward from your Father who is in heaven. 2 "Thus, when you give to the needy, sound no trumpet before you, as the hypocrites do in the synagogues and in the streets, that they may be praised by others. Truly, I say to you, they have received their reward. 3 But when you give to the needy, do not let your left hand know what your right hand is doing, 4 so that your giving may be in secret. And your Father who sees in secret will reward you."
In this passage from Matthew 6 Jesus continues the Sermon on the Mount. He has already covered material in the Beatitudes, being salt and light, His fulfilling of the Law, anger, lust, divorce, oaths, retaliation, and loving one's enemies. Now he moves to a discussion of service.
This passage was written to individuals who in their pride want others to notice their practices, and to make people aware of how God desires to reward His children for their behavior. Is it wrong for churches to 'announce' that they are doing certain "practices of righteousness?" We have web sites, facebook, signs on our campuses, newsletters, (etc.) that tell of our ministries and how we seek to serve the community – is it wrong to 'announce' these things?
If we use Matthew 6 as a guiding precept, then the main indicator of transgression is one's motive. Should the church be driven by the desire to be "rewarded" by God? The word 'reward' is used three times in verses one through four and the potential of losing it is based on pride in the individual as they do a particular act of righteousness. It is assumed by the text that God's reward is something to be sought after.
Motive seems to the determination of reward, but practicing righteousness before other people seems to be unavoidable in many situations. But it is the extra step of drawing attention (blowing a trumpet) to one's actions for the purpose of being noticed and praised by others that crosses the line.
If you (or a church) do an action to be seen by other people then you lose your reward that would have come from God. If you do an action to be seen by God then there is a reward from God given to you.
The remedy to prideful acts is to "give to the needy" in secret, and don't let other people know about your giving. The Father sees all things done in secret. Would you give to someone if no one would ever know? How you answer this question helps you determine your motive.
_________________________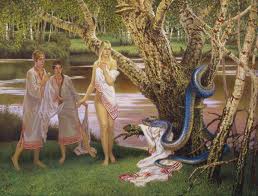 Guarding Intent
In the Christian life what we do boils down to motive (Why we do what we do). There are many motives (an unhealthy fear of God, pride in having others "see" them, guilt for past actions, self-righteousness and how the service makes you feel, etc.) that are invalid for the Christian to do what they do.
It is easy for a noble endeavor to lose its original intent and degrade into something far less noble. For example, a church starts a Christian school. It's original purpose and intent was to start a school to change the culture of young people and to give them a Christian worldview.
But as time passed the motive moves toward a desire to generate more than needed revenue. So certain standards are lessened until eventually the original noble objective is lost. The school becomes too focused on attracting more and more students, and in order to do this it lowers its threshold of who can attend and what they do as part of the "Christian" curriculum. The declining school was not actually declining in numbers, but in its impact among the children. While it focused on bigger, newer, and being flashy it became more about being better than the Christian school across the county rather than changing children's lives. What a tragedy. They had gained the world (and the bragging rights) but had lost the children's souls.
All Christians and Churches will face moments of when their motives will be tested, and we may need to be brought back from a false trajectory. 1 Peter 1:6-7 "In this [one's salvation] you rejoice, though now for a little while, if necessary, you have been grieved by various trials, 7 so that the tested genuineness of your faith—more precious than gold that perishes though it is tested by fire—may be found to result in praise and glory and honor at the revelation of Jesus Christ."
The trigger for this decline is sin and you can insert a host of different sins; fear, pride, worldliness, a lack of faith . . . and this sin inevitably leads to a loss of purpose.
_________________________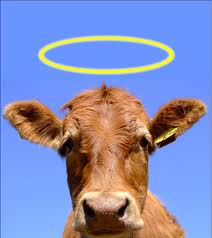 The Leader as the Intent Keeper
1. The leader must guard the purpose. When he fails in this task the organization drifts toward decline.
2. The leader must remind the people of the purpose. If we forget why we are doing something, then it becomes much easier to focus our time and precious resources on anything else (other than what's truly the most important thing). It is mission critical that the leader pound the drum of purpose. Why does the organization exist? Now say it again, and again, and again (ad nauseum).
3. The leader says 'No" a lot. People will constantly bring ideas of things that could be done by the organization, but the leader has to say no to things that don't directly line up to the purpose and no to ideas that would take valuable resources away from its ultimate objective.
Whenever there is confusion regarding what the organization is to be about, then there will inevitably be a power clash. The leader must nip any conflicting visions in the bud before they had time to work throughout the organization.
4. The leader has to be a hunter of sacred cows. Once the purpose has been determined, announced, explained then there will begin to develop a distinction between activities that line up with the mission and activities that don't. These distinct activities that don't may have been around for a long time, but actually work against the health of the overall organization.
The leader with wisdom, tact, and much prayer must kill the sacred cow. These bovine activities distract and take needed resources and personnel from the ultimate objective. There are not many things harder for a leader to do than to kill something many hold to be "sacred" and a part of their tradition.
_________________________
In life it is far easier to decline than to develop. It is easier to tear down than to build. It is easier to maintain than to push the organization forward. Guarding your own motive for Christian service is a hard task, and requires effort. Take time today to evaluate your heart and press on to do great things for the Lord. Just leave the trumpet at home.