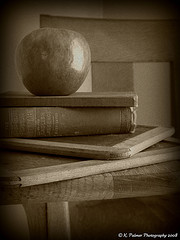 Most teachers would say that their teaching ministry is very important and that they have a desire to impact the lives of their students. However, 80% of all Children's Ministry teachers prepare their lessons after 10pm on Saturday night.  Why is that such an important task get pushed to the very last minute? People work a forty-hour week (plus), they have families, etc… so everything gets pushed back.
Let's face it, we are all very busy, and everything competes for our time. In addition to the time crunch issue, many curriculums are so teacher friendly that the lessons are basically self-taught. So the tendency is to simply skim the material and "shoot from the hip." But, the church of today needs teachers (and parents) who are spiritually deep, doctrinally accurate, and well prepared for class. To do any less is not giving our best to the Lord, and the task that He has given our hands to do.
So how can we deal with our busy schedules, and prepare for our class? First consider the following questions, "How much time can you give?" and "How can you save time in lesson preparation?" A teacher's study time usually takes place on two levels:
(1) Their daily study and quiet time.  Most teachers understand their need to personally commune with God, and make sure their hearts are right before seeking to minister to others. Lifeguards need to know how to swim!
(2) The time they spend preparing for their lessons. Why not combine the two? You can save time and add power to your teaching by leveraging these times together.  Make your personal daily Bible study time your lesson study time.
Also, managing your time and thinking through your week enables you to break the over all material down into bite size pieces and make it more meaningful to you personally. This will also give you time to think through the Scripture and how it applies to the life of your students (their learning styles, personalities, what they would enjoy, what worked in the past, etc…)
So let's break down the week:
A. Monday
Students need teachers who pray and ask God for direction.  So on Monday pray and ask God for direction. Open the curriculum and read it quickly.  Then close it. Discover where your lesson is in the Bible, read it quickly just to get the over all perspective.
Why?  God knows your children and what they need.
We need to go to Him first and let Him speak to us. Ask God to show you the most important truth; this will become your main theme.  Have one theme and only one.  Ask yourself, "Why is this story in the Bible?"  Don't ramble.
B. Tuesday
As you go through the day think about the lesson.  No Bible, No curriculum. Use other resources such as Haley's Bible Handbook or a Bible Dictionary. This will be time when you reference other background resources.
C. Wednesday
Pray and ask God to give you the same feelings everyone in the story had. Pause on each person.  Develop three adjectives (words that describe a noun) to describe their: (a) physical appearance and (b) character.
For example: I Sam. 17:ff
Physical appearance  David; small, armor, etc.   Goliath; Tall, Strong, etc.
Character David; Loved God, etc.           Goliath;   Arrogant, Bully, Armor
Then make a brief outline; for our example in 1 Samuel 17ff, it potentially would look like this:
A)Â Â  David talks to his father
B)Â Â  David goes to the battlefield
C)Â Â  David challenges
D)Â Â  David wins
D. Thursday
Don't study at all, just meditate.  Ask God to show you creative ways to teach the main theme.  Pray and then listen.  Keep your mind in neutral.  Everything (kids, work, tasks to be done) must be temporarily put aside. Children will go home and tell their parents about the "cool" things they learned at Children's Church, if the lessons are remembered.
Therefore, we must be creative in our lesson planning time.
For example:  "The grass withers and the flowers fade, but the Word of the Lord lasts forever."   A simple but very effective way to teach this would be to hold up a faded and fresh flower, fresh and faded grass, and hold up the Bible.  But it had to be prepared ahead. It is very difficult to find fresh and faded flowers after 10pm on Saturday night!
E. Friday
Open the curriculum, and read through the support material.  This is the time to get practical. Go ahead and assemble visual aids, object lessons, etc.  Practice telling the story thinking through everything that you will need. Pray and thank God for the creative ideas.
F. Saturday
Pray and spend time with the family.  Nothing to do here, the work is done.
Not only are there the time crunch and creativity issues that are involved when we wait until the last minute, there are also the physical and emotional issues as well. If we are up late the night before, we are tired and aren't able to give our students our all. By breaking the material down, and studying it over the week, then you are able to have an awesome lesson, but you will also be able to deliver it when you are at your best. If you are grouchy, and short tempered because you are tired, then it is not the students' fault when they act like "students." It's your fault for not being prepared for them.
Colossians 3:23-24 "Whatever you do, work heartily, as for the Lord and not for men, 24 knowing that from the Lord you will receive the inheritance as your reward. You are serving the Lord Christ."
May God bless your ministry as you seek to give Him your best!
*This article was adapted from a lecture given by Sandy Sprott at the Children's Pastor's Conference in 2002.