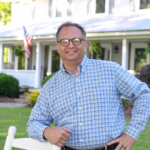 Christ's Power Over Every Need
The Gospel of Mark Sermon Series
"Marriage & Children"
Mark 10:1-16
Introduction
In 2005, the Guinness Book of World Records said that Percy and Florence Arrowsmith held two records—the longest marriage of a living couple (80 years) and having the largest married couple's aggregate age (205 years).
Both Mr. and Mrs. Arrowsmith have since died, but they left good advice for those who want to have a lasting marriage. Florence said, "You must never go to sleep bad friends. If you've had a quarrel, you make it up. Never be afraid to say, 'sorry'."
Percy had slightly more humorous advice. He said the secret to his long marriage was just two words, "Yes, dear."[1]
Prayer
In Intention of Marriage (vv. 1-12)
"And he left there and went to the region of Judea and beyond the Jordan, and crowds gathered to him again. And again, as was his custom, he taught them. 2 And Pharisees came up and in order to test him asked, "Is it lawful for a man to divorce his wife?" 3 He answered them, "What did Moses command you?" 4 They said, "Moses allowed a man to write a certificate of divorce and to send her away."5 And Jesus said to them, "Because of your hardness of heart he wrote you this commandment.
When we close chapter nine we have six months until the cross, and when we get to the opening verses of chapter 10 we are only weeks away. There are caravans and multitudes of people traveling to Jerusalem.[2] So, as they are moving and traveling, Jesus is teaching them.
 (v. 1) "went to the region of Judea and beyond the Jordan" – "The fact that Jesus was in Perea, Herod Antipas's territory, may be significant. Antipas had put John the Baptist to death because John had denounced Antipas's marriage and divorce. The Pharisees are hoping that Jesus would get himself into trouble with Antipas and would suffer the same cruel fate as John (head on a platter)."[3] John the Baptist died because he took a stand on this subject.
Also, "Herod took John the Baptist's criticism of his marriage as potential incitement to revolt, and it is likely that the political situation in Galilee best explains the original reason for which Jesus was questioned about his views on divorce."[4]
Mark tells us these religious leaders, the Pharisees, are up to no good, and trying to trip Jesus up, when he says, "in order to test him."
Jesus references Deuteronomy 24:1 when he says, "What did Moses command you?" and the Pharisees quote their source of authority, Moses, "When a man takes a wife and marries her, if then she finds no favor in his eyes because he has found some indecency in her, and he writes her a certificate of divorce and puts it in her hand and sends her out of his house, and she departs out of his house," Apparently, before Moses' day, a man could divorce his wife with just a word.
The Pharisees are saying Moses permitted divorce providing a certificate of divorce was given to the wife.[5] Of course they had rules relating to the certificate (it had to be written on durable material, permanent ink, something that wouldn't fade, etc.) – But they are not having the discussion of God's intention behind marriage, only the loop holes, the short cuts, and the way out.
"On the question of the lawfulness of divorce, there was general unanimity among the Jews: divorce was allowed. The real difference of opinion centered on the grounds for divorce. . . In Duet. 24:1 the crucial words are "something indecent."[6] There were two schools that one typically fell into.
"The school of Shammai, the stricter of the schools, understood these words to mean something morally indecent, in particular, adultery. But remember that "the penalty for adultery was not divorce, under the Mosaic code, but death."[7]
The school of Hillel interpreted the words much more freely. Just about anything in a wife that a husband did not find to his liking was suitable grounds for divorce. Even if she burned food."[8] Where Jesus stood between these two schools, and to get him to say something that could be used against him was their goal.
 Remember that the book of Mark was not written to the Jewish people, but to the Roman believers; so there would be little interest in the rabbinical teachings on the law, their focus would have been "in Jesus' teaching about God's will."[9]
Jesus does not question the law. But he reaches back to first principles. God's design for a man and woman was that marriage should be an unbroken lifelong union. Jesus is pointing out that because man's hearts are rebellious, he gives provisions that are intended to slow down the effects of sin upon society. The rabbis mistook God's gracious provision in allowing divorce as his approval of it."
(v. 5) "And Jesus said to them, "Because of your hardness of heart he wrote you this commandment." – The law was an attempt to promote some order and restraint in the society to which it was first given. The reason for the law was the people's "hardness of heart." The people were set on doing what they thought and desired; they were blind and unteachable as far as God's will for them was concerned.[10]
When Jesus comments on Moses' statement in that it is not a reflection of the will of God but instead reflects the stubbornness of the Israelites (v. 5) – this would have been unique and striking.[11] The men were throwing their wives to the side for the most insignificant of reasons. 
6 But from the beginning of creation, 'God made them male and female.' 7 'Therefore a man shall leave his father and mother and hold fast to his wife, 8 and the two shall become one flesh.' So they are no longer two but one flesh. 9 What therefore God has joined together, let not man separate."
Jesus moves the discussion from "is it lawful?" to the purpose of God for marriage. Jesus turns to the beginning of creation; It is God's purpose for mankind, male and female, to be joined together by God – a holy union. God joined the man and woman together. Man should not separate what God put together. "Mere formal divorce does not annul the actual marriage consummated by the physical union. Breaking that bond does annul it."[12]
Since marriage is a lifelong union between a man and a woman, its' claims take precedence over ties to father and mother (v.7). "So they are no longer two but one flesh" – they are one unit.
(v. 9) "therefore God has joined together" – means literally "yoked together" It graphically stresses the importance of husband and wife working together as a team of oxen yoked together. God has put a man and woman together to work for the glory of God, with their family.
In Genesis 1:27 "So God created man in his own image, in the image of God he created him; male and female he created them." "In this passage men and women are presented on equal ground. Both are to be respected, and they are equal partners. "In the social and economic context of ancient Palestine, the absolute right of the husband to divorce often meant great hardship for divorced wives, who might be given one lump-sum economic settlement if they were not accused of unchastity.
This sum, however would be no more than the woman's dowry given at marriage, and that might be very small if the woman had poor parents."[13] Jesus is rejecting the idea of women being property and the wife has rights in the context of marriage, based upon the creation account.
"Jesus defines marriage as a relationship in which both husband and wife are responsible both to each other and to God for maintaining its sanctity."[14]
10 And in the house the disciples asked him again about this matter. 11 And he said to them, "Whoever divorces his wife and marries another commits adultery against her, 12 and if she divorces her husband and marries another, she commits adultery."
Mark does not tell us how the Pharisees respond to Jesus' comment. Instead, we go immediately into house again for a private conversation.
"In rabbinic Judaism a woman by infidelity could commit adultery against her husband; and a man, by having sexual relations with another man's wife, could commit adultery against him. But a man could never commit adultery against his wife, no matter what he did."[15]
(v. 11) By Jesus saying, "Whoever divorces his wife and marries another commits adultery against her" – is putting the man under the same moral obligation as the wife, thereby raising the status and dignity of women. Whatever the reason for a divorce someone's heart along the way was hardened toward God, and this was reflected in the marriage. Jesus is directly targeting men who are being cruel in how they are divorcing their wives, and against their perverse disregard of the purpose of the Creator when he formed man from the dust and joined husband and wife together.
The Innocence of Children (vv. 13-15)
"And they were bringing children to him that he might touch them, and the disciples rebuked them. 14 But when Jesus saw it, he was indignant and said to them, "Let the children come to me; do not hinder them, for to such belongs the kingdom of God. 15 Truly, I say to you, whoever does not receive the kingdom of God like a child shall not enter it." 16 And he took them in his arms and blessed them, laying his hands on them."
 It was a custom for parents to bring their children to great men and have them blessed.[16] Here we then see parents bringing their children to Jesus, and he was blessing them. Parents are wanting a better future for their children, a blessed future.
This is the point of a godly household and parents, to bring their children to Jesus. Ephesians 6:4 "bring them up in the discipline and instruction of the Lord."
But the disciples are rebuking them. Why did the disciples want to keep parents and children away from Jesus? They were keeping parents and children from experiencing Jesus. The disciples tried to stop the anonymous exorcist (Mark 9:38-41) from casting out demons, and "Jesus said, "Do not stop him," Here the disciples are again, trying to stop people.
The disciples haven't captured the spirit of Jesus. We ask, how can they have been with Jesus so long, and heard all that He said, and still miss the things that Jesus really cared about. They still seem calloused toward people (ex. hungry people, those outside the twelve).
"he was indignant" – "It was a strong word of deep emotion (from agan and acthomai, to feel pain)."[17] "The disciples attempt to turn the children aside because they were unimportant, is one more instance of a persistent tendency to think in wholly human, fallen categories which Jesus had rebuked on earlier occasions (Mark 8:33; 9:33-37). The kingdom of God is made up of "childlike" earthly unimportant people.
(v. 14) "Let the children come to me; do not hinder them," – hinder is an active, conscience, intentional blocking or obstruction. "for to such belongs the kingdom of God. 15 Truly, I say to you, whoever does not receive the kingdom of God like a child shall not enter."
"The kingdom is that which God gives and that which man receives. Essential to the comparison developed in verse 15 is the objective littleness and helplessness of the child, which is presupposed in verse 14 as well. The kingdom may be entered only by one who knows he is helpless and small, without claim or merit."[18]
(v. 16) "And he took them in his arms and blessed them, laying his hands on them." – "A papyrus dated Alexandria, June 17, 1 B.C. contains a letter of instruction from a husband to his expectant wife, who he supposes may have had her child: "if it was a male child, let it live; if it was a female, cast it out." Jesus shows his love for all children, which is freely given to all who would receive it.
________________________
[1] https://ministry127.com/resources/illustration/the-secret-to-a-lasting-marriage
[2] Archibald Thomas Robertson, Word Pictures in the New Testament, Volume 1 (Nashville, Tennessee; Broadman Press, 1930) 348.
[3] Frank E. Gaebelein, General Editor, The Expositor's Bible Dictionary, Volume 8 (Grand Rapids, Michigan; Zondervan Publishing, 1984) 710.
[4] Larry Hurtado, New International Biblical Commentary, Mark (Peabody Massachusetts; Hendrickson Publishing, 2001) 160.
[5] An example of an eleventh-century Jewish divorce certificate, "On . . .[date], I . . .[name], son of . . . and of . . .. of my own free will and purpose and without an coercion whatsoever, do divorce, set free, and repudiate you, . . . [name], so that you are now free and in full possession of your own person, with the right to go and be married to whmever you choose. . ." Buttrick, 796.
[6] Gaebelein, 710.
[7] George Arthur Buttrick, The Interpreter's Bible, Volume 7 (Nashville, Tennessee; Abingdon Press, 1953) 795. See also, John 8:2-11 The woman caught in adultery.
[8] Gaebelein, 710.
[9] Clifton J. Allen, The Broadman Bible Commentary, Volume 8 (Nashville, Tennessee; Broadman Press, 1969) 346.
[10] Allen, 346.
[11] Hurtado, 160.
[12] Robertson, 349.
[13] Hurtado, 160.
[14] Hurtado, 161.
[15] Gaebelein, 712.
[16] Genesis 48:13-20.
[17] Robertson, 350.
[18] William L. Lane, The New International Commentary on the New Testament, The Gospel of Mark (Grand Rapids, Michigan; William B. Eerdmans Publishing, 1974) 361.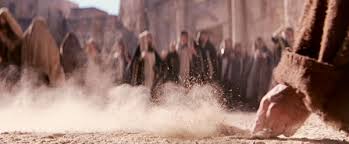 Ed Stetzer in an article submitted to Christianity Today said, "Based on my conversations with leaders from several denominations in the U.S. and Canada, I estimate that at least 400 church leaders (pastors, elders, staff, deacons, etc.) will be resigning Sunday."[1] That means that tomorrow (Sunday) across the country over 400 faith communities will be losing their pastors, key leaders, deacons, staff members, etc. because of the Ashley Madison leak of membership information. The truth is that 40 million men's sin has come to light. As a man who himself sins, I do not judge nor point a finger. These men thought their sin would remain hidden, as we all do.
Ashley Madison is a website that advertised itself as a means for a man to have an affair. But as we will see it really made it easier for a man to have the fantasy of having an affair. Popular figures, NFL stars, and millions of other not-as-popular men's names have been placed on the internet for the world to see. There have also been a string of suicides to this information leak where men were unable to deal with their sin being exposed.
In an article for Gizmodo.com Annalee Newitz wrote, "Overall, the picture is grim indeed. Out of 5.5 million female accounts, roughly zero percent had ever shown any kind of activity at all, after the day they were created."[2] As the story develops it has become clear that the site was made up of 40 million people. 35 million were men who paid to have access to women's accounts (who supposedly wanted to have an affair.) Of the less than 5 million all but around 3,000 were shown to be false accounts generated by ashleymadison.com. These were women's accounts that were completely fake. So 35 million men were interacting with false accounts.
Newitz says, "The men's accounts tell a story of lively engagement with the site, with over 20 million men hopefully looking at their inboxes, and over 10 million of them initiating chats. The women's accounts show so little activity that they might as well not be there."[3] There was no statistically mentionable activity by the women.
So what does this mean? It means that many men were paying for the fantasy of having an affair, but not many actually were having a "real" affair. They weren't aware of it, but the fantasy alone was enough to drive them to keep checking their e-mail on the site and to sift through the fake accounts. Newitz goes on to says, "Either way, we're left with data that suggests Ashley Madison is a site where tens of millions of men write mail, chat, and spend money for women who aren't there."[4]
How does this happen?
____________________________
Sin's Transformation
Genesis 3:6
[6] "So when the woman saw that the tree was good for food, and that it was a delight to the eyes, and that the tree was to be desired to make one wise, she took of its fruit and ate, and she also gave some to her husband who was with her, and he ate."
Independence
Eve observes the forbidden fruit and made up in her mind that it looked ok to eat. She believed the serpent's lies that God was keeping something "good" from her. This is what has snagged us all. We say things like, "I don't see anything wrong with this." "It looks ok to me, in fact I believe that this will make me very happy." "God is trying to keep this from me, because he doesn't want me to have this."
The fruit wasn't rotten, "it was good to eat." The fruit looked very appealing, it wasn't gross. She knew that this experience would allow her to know something that God did not want her to know. God tries to keep certain experiences away from us not because He wants to keep some happiness from us, but instead He wants what's best for us.
Adam instead of being the leader of the home, became the follower. Instead of correcting his wife and telling her the truth, he buys into the lie as well. He was right there the whole time. Satan had gone to the woman to disrupt the created order of what God had established. Adam became the woman (helper) and the woman became the man (leading).
Separation
Now when it is too late, they saw the folly of eating the forbidden fruit. They saw the happiness they had fallen from, and the misery they had fallen into. They saw a loving God provoked, his grace and favor forfeited, his likeness and image lost, dominion over the creatures gone.
They saw their natures corrupted and depraved, and felt the disorder in their own spirits of which they had never before been conscious. They saw a law in their members warring against the law of their minds, and captivating them both to sin and wrath. They saw as Balaam, when his eyes were opened (Num. 22:31), the angel of the Lord standing in the way, and his sword drawn in hand.
Their eyes were opened but what they saw they did not want to see. They saw themselves separated from God. Isaiah 59:2 says "But your iniquities have separated you from your God; your sins have hidden his face from you, so that he will not hear."
Because God is holy and righteous, He will not continue in friendship with those who disobey His commands. He hates everything that is wrong and punishes all disobedience of His commands by death.Romans 6:23 says "…the wages of sin is death…" Because Adam and Eve disobeyed God, they were cut off from their friendship with God. Their relationship with God was dead.
They had taken sides with God's great enemy, Satan, and they too, were now the enemies of God.
Imagine a green branch broken from a tree it would not die immediately, but in time separated from its life source it would die. The same thing happened to Adam and Eve. Death wasn't evident in their bodies on the day they disobeyed God. But they had died to God.
That part of them which was made in God's image, so they could know, love, and obey God, was immediately separated from God when they disobeyed His command. Their bodies would also eventually die, and they would go to a place of punishment which God prepared for Satan and the evil spirits.
Adam and Eve thought that they could cover their own sin. But God does not accept us based upon our outward appearance and behavior. Just as Adam and Eve tried to make themselves acceptable to God by putting on clothes, many people today think that they can make themselves acceptable to God by the outward appearance of respectability – becoming church members, being good parents, being law abiding citizens, holding membership in civic and charitable organizations.
I Sam. 17:7 says, ". . . man looks on the outward appearance, but the Lord looks at the heart." Are you trying to cover your heart condition by trying to look a certain way on the outside?
Genesis 3:8
[8] "And they heard the sound of the LORD God walking in the garden in the cool of the day, and the man and his wife hid themselves from the presence of the LORD God among the trees of the garden."
 God would come to the couple everyday at a certain time (in the cool of the day) and they would talk and learn. It was the couple's responsibility to oversee the Garden and the animals, and they would seek advice and direction from God. "Walked with God" is a favorite expression in Genesis, depicting the righteous conduct of Israel's hero's, including Enoch, Noah, and Abraham. Adam and Eve had a perfect relationship with God until now.
Now they hid amongst some trees and were seeking to hide their sin from their creator. They were embarrassed to be in front of each other. Eve because she had led them into rebellion and Adam because he had followed her, he participated in the sin.
There were signs that they were now separated from God:
 First, their attitude toward their bodies changed immediately. Before they disobeyed God, they were naked but unembarrassed. Now they were separated from God, and their minds were no longer under God's control. Their minds became evil, and their attitude toward their bodies changed. They were embarrassed by their naked bodies.
Secondly, they tried to provide for their own needs. Before they were separated from God, they looked to God to provide everything they needed. But now they tried to do things for themselves. They clothed themselves with fig leaves. They no longer trusted God to give them what they needed. They were trying to live independently of God.
 Sin has transformed the world. It brought a separation between the man and the woman but more importantly, it brought a separation between everyone and God. God could no longer come and walk with them because He cannot allow sin in his presence. Their relationship was broken.
But God has sent a Second Adam. This Adam corrected the mistake that the first Adam made. His name is Jesus Christ. I Cor. 15:45 says "So it is written: "The first man Adam became a living being" ; the last Adam, a life giving spirit. Jesus came to fix what was destroyed at creation.
________________________
It is my hope that when the men who stand before their congregations tomorrow that the congregants will see that they have fallen for the same lie that all mankind have fallen into. It is my hope that the churches will handle their admissions with grace and mercy and an understanding that they are themselves sinners. I hope that the men who step down get the help that they need (in their marriages, in their personal lives, with their children) and that they will come to see another path for their lives. We serve a God who is never surprised, but always have a plan. The universal fall of man is not an excuse, for leaders are held to a higher standard (1 Tim. 3:1-13 and Tit. 1:5-9).
God can take our sin and in His omnipotent power take our mistakes and use them for His glory. If you are on the list, then admit it, step down, mourn the sin, seek to rebuild the relationships, but don't give up. God is still with you, "for He will never leave you nor forsake you" (Heb. 13:5,6). We have all experienced the emptiness of sin and how it leaves us betrayed.
These men tried to fill an emptiness within them that God had designed to be found somewhere else. We have all done this (in other ways and forms). We should never excuse the sin, nor seek to run from it. It should be dealt with as Scripture commands, but at the same time our attitudes should not be the same as the men who rush to throw stones at the adulteress only to see Jesus writing something in the sand.
John 8:3-9
"The scribes and the Pharisees brought a woman who had been caught in adultery, and placing her in the midst 4 they said to him, "Teacher, this woman has been caught in the act of adultery. 5 Now in the Law Moses commanded us to stone such women. So what do you say?" 6 This they said to test him, that they might have some charge to bring against him. Jesus bent down and wrote with his finger on the ground. 7 And as they continued to ask him, he stood up and said to them, "Let him who is without sin among you be the first to throw a stone at her." 8 And once more he bent down and wrote on the ground. 9 But when they heard it, they went away one by one, beginning with the older ones, and Jesus was left alone with the woman standing before him."
What did Jesus write in the sand?
Perhaps a website.
__________________________
[1] http://www.christianitytoday.com/edstetzer/2015/august/my-pastor-is-on-ashley-madison-list.html
[2] http://gizmodo.com/almost-none-of-the-women-in-the-ashley-madison-database-1725558944
[3] Ibid.
[4] Ibid.