We will begin our master planning discussion with three simple questions:
What do we want the children to know? (foundational knowledge)
What do we want the children to do? (lifestyle choices, wisdom)
Who do we want the children to be? (character and heart, who they are in their soul)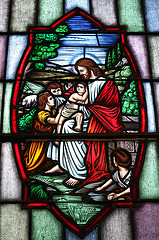 Then every decision and activity is shot through this screening matrix. If we begin with question 1, we will develop a scope and sequence of a given grade or group of students complete with learning objectives. They need to know what the Bible says, before they can ever begin to apply it to their lives.
The second question leads us to plan activities and lessons that will show them how to exhibit the lifestyle choices that will bring glory to God (i.e. a daily Bible study time, Scripture memory, service in the church, etc.) You could establish some organizational goals like the following for each child:
Have establish a series of habits in their lives that were not there before (daily quiet time, tithing, telling others of Christ, etc..)
Have gone on one mission trip/event every three years (for a total of two before they move to youth ministry)
Have a place of ministry in the church, which they do regularly.
The third question is much harder to evaluate and plan for, but as a children's ministry we desire to guide children toward an ever increasing love for God. Their hearts should be changing (sanctification) as we guide them along life's journey. Our ultimate goal is life change, where children love God more and more every day.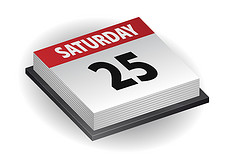 In your master planning (specifically children's ministry) consider the following major areas:
Communication
Job descriptions
Newsletter
Who is working this Sunday? The next?
Parental idea of the week/how can parents continue to teach their children at home during the week.
Advanced Planning
Learning goals
Calendar
Special events (VBS, Backyard Adventure Camps, Operation Christmas Child, Outreach projects, Retreats, Camps, Miss Patty Cake, Go Fish Guys, School Supply Drive, etc.)
Recruiting
Who, When, Where: What the process? Is it in writing?
How are we actively recruiting new volunteers?
Security
Check-In and Check-Out
Goals For the Calendar Year
Every year seek to make your ministry better than then the last. Set some goals for improvement, and then establish a plan to make them happen.
Training
Late Summer Orientation (setting the vision for the new school year) and equipping new volunteers.
Winter Training (use the slow time of the winter to reenergize the troops and to give them invaluable skills to be a better minister to children).
Facility Management
Follow Up
Guests
Irregular attendance
Birthdays
Recitals, special events
Volunteer Encouragement
Weekly thank yous
Annual Banquet
Identify the Mission, Vision, and Values for the ministry
Website/Brochure/logo development
How will the children develop relationships? (with their teachers, helpers, friends in the classroom)
Evaluation
How do we know how we are doing?
How do we know what children know?
How do we know what they are doing?
Are they exhibiting a Christian lifestyle?
How do we know that their hearts are being changed?
How is the ministry going as a whole? In individual departments?
14. Budgeting (What should you budget for?)
Curriculum
Camps
Kidology.org membership (online web site memberships)
Subscription to professional publications (Children's Ministry Magazine, etc.)
Mentoring/training/coaching
Leadership recognition (Nov-Dec)
Outreach events (Spring-Summer)
Children's Retreat (Fall)
Teacher Training (Winter)
Supplies
Administrative (i.e. background checks)
Printing

i.     Manual (orientation)
ii.     Name badges/lanyard
iii.     Diaper bag tags

Teacher/volunteer orientation (Late Summer)
"Adventure" books – How are we going to encourage them to exhibit certain Christian lifestyle habits?
Logo development/website
Offering goals – to go toward a missions effort (Compassion Child)
Children's Worship/Sunday School – equipment/sound, set, costumes, etc…