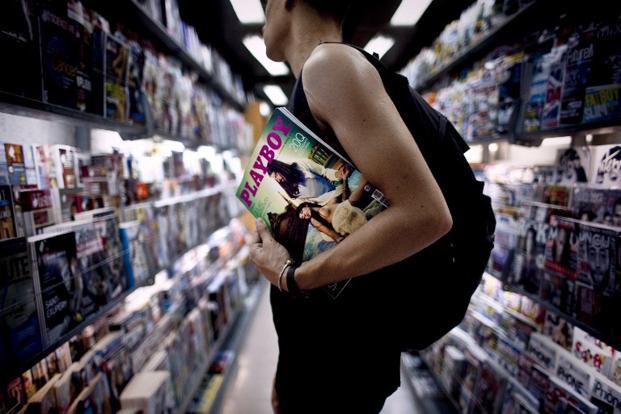 Last week Playboy magazine announced that it would no longer publish nude pictures of its' models. Video killed the radio star, and the internet killed the "angel in the centerfold." With an internet browser search one could pull up literally millions of pornographic websites, with thousands being added daily. The magazine that led the way into this industry has now been surpassed by a deluge of images and video. Scott Flanders, Playboy's chief executive said, "You're now one click away from every sex act imaginable for free. And so it's just passé at this juncture."[1]
That which was "groundbreaking" is now old fashioned. In by-gone days pornography was limited to seedy book/video stores that required parking one's car and entering an establishment. Now, porn is just a click away of a phone, tablet, or computer. No accountability, easy access, and complete anonymity. The access is getting faster, more precise, and with better wifi strength.
As a Christian father who is trying to rear faithful Christian children, that which was difficult in a previous generation, has now become extremely difficult. The "rebranding" of Playboy is a marker that, in order for them to continue to be viable in the porn industry, they have to either take the industry further (add even more content, or more profound evil) or change to set itself apart from the industry (an inventing of a new type of evil). They are working hard to see what kind of new evil they can create (which really isn't new) and to see how they can get it into people's hands.
But sin and sin taken to its' extreme is nothing new. Even with all that we see with Planned Parenthood and videos of their depravity[2] – it is nothing compared to parents (God's own people) throwing their children into a fire to a false god as an act of worship.[3] Sin and its' continuing morphing and reshaping is always the same. It may change in form and how it operates, but at the root level it looks the same.
Every generation has to figure out how to navigate the evils of its' day and to face the future with faith. In every generation there are those that rail against the evil of it's day, and has a belief that it is growing worse. But the Bible has stood the test of time and as God's Word tells us how to navigate these treacherous waters.
Ecclesiastes 1:9 "What has been is what will be, and what has been done is what will be done, and there is nothing new under the sun."
_____________________________
In the following passage from Psalm 119:9-16 we see that there are three components to consider when desiring to walk before the Lord in holiness.
Psalm 119:9-16
I.  To Treasure God's Word
9Â Â Â Â  How can a young man keep his way pure? By guarding it according to your word. 10Â  With my whole heart I seek you; let me not wander from your commandments! 11Â  I have stored up your word in my heart, that I might not sin against you.
 How a person keeps his way pure deals directly with the Word of God. It's power and influence overcomes anything the world and its' manifestations of generations has to offer. Now matter what orientation or design, and as new it may seem to us, God's Word is sufficient to give you what you need to maintain purity before the Lord. The outward obedience before the Lord begins with an inward love and seeking after the Lord.[4] The Scriptures sanctifies the believer and enables him to resist the temptations of the world.
"sanctification" is a translation of the Greek word hagiasmos, meaning "holiness" or "a separation." In the past, God granted us justification, a once-for-all, positional holiness in Christ. Now, God guides us to maturity, a practical, progressive holiness. In the future, God will give us glorification, a permanent, ultimate holiness. These three phases of sanctification separate the believer from the penalty of sin (justification), the power of sin (maturity), and the presence of sin (glorification).[5]
God's Word is seen as a treasure that is sought after, guarded, and buried in the heart so that the person may not sin against God. When we begin to see God's Word as being precious, it enables to see the world around us clearer and how the lies of this world are false. If we are to help the next generation, the best thing we can do it is point them to the priceless treasure of God's Word.
II. To Understand God's Word
12Â  Blessed are you, O Lord; teach me your statutes! 13Â With my lips I declare all the rules of your mouth.
Having established that the young man in order to keep his way pure must treasure the Word of God, he must now properly understand it. God must reveal its' meaning to the heart of the reader. Again what begins as a treasure of the heart now overflows out of the mouth. What God changes on the inside becomes manifest on the outside.
A false sanctification begins on the outside, but does not touch the heart. This is religion rooted in external behavior and legalism. God teaches the heart that loves Him through His Word, and this overflows into action.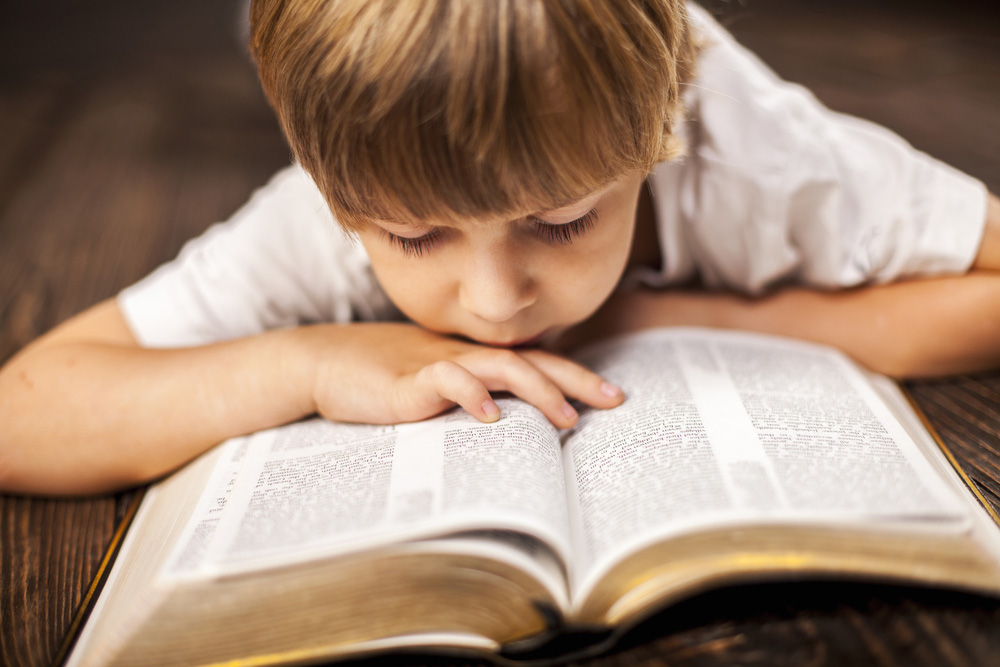 III. To Keep Your Focus on God's Word
14Â In the way of your testimonies I delight as much as in all riches. 15Â I will meditate on your precepts and fix my eyes on your ways. 16Â I will delight in your statutes; I will not forget your word.
Once again the Word of God is seen as a treasure and once found there is delight. But not just in found riches, it is all riches combined. To meditate is not the eastern philosophy of emptying the mind. Instead, the biblical definition of meditation is to fill the mind with God's Word. The word meditate carries the idea of a cow chewing cud, chew, chew, swallow, and then chew again.
If we see it as having great value, and we fix our mind on it, and meditate on it, it then sanctifies us and it becomes apart of who we are – it changes us (and our outward behavior.) If you have wandered from God's Word His grace will allow you to start again, refocus on His Word and watch how he changes your heart (once again).
So no matter how crude and vulgar the world may seem around us, we must keep our focus on the Word of God and allow it to guide our steps. Our steps are guarded because the Word of God is apart of who we are. Parents do not fear; just keep focusing your children on the Word of God. Teach them to love it, treasure it, and fear the God who wrote its' words.
______________________
[1] http://www.nytimes.com/2015/10/13/business/media/nudes-are-old-news-at-playboy.html?_r=0
[2] http://thefederalist.com/2015/09/29/a-quick-and-easy-guide-to-the-planned-parenthood-videos/
[3] 2 Chronicles 28:3, 33:6; Jeremiah 7:31; 19:2-6.
[4] Holman Old Testament Commentary, Psalms 76-150, Max Anders Ed. (Nashville, Tennessee; Holman, 2006) 242.
[5] http://www.gotquestions.org/sanctification.html