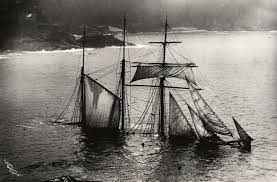 In economics there is a concept called the sunk cost fallacy. A "sunk cost" is money that has been spent and there is no way to get it back. For example, if you were to buy a ticket to a football game only to discover that it is going to snow (100 percent chance). Having discovered these atmospheric developments you know you will not enjoy the game. You have spent the money and there is no way to get that money back and you know that you will be miserable if you go.
The "sunk cost fallacy" is where you decide to go to the game anyway because you feel you have invested too much into it not to go. A common way of saying this is "I want to get my money's worth." You go to the game in a blizzard knowing you will hate it because you have spent "too much on these tickets not to go."
You commit the sunk cost fallacy when you let unrecoverable costs influence your decision-making. You allow yourself to develop a false notion that you will recover the loss if you proceed.
The fallacy is that instead of looking forward and making your decision based on a realistic outcome; instead you look back to investments (money, time, emotion, effort, etc.) you have already put into the project.
Another common way of expressing this idea is "throwing good money after bad." The idea that if I keep spending money on this effort then eventually it will pay off, even though it has already shown to be a loss. In fact, the more (time, energy, emotion, effort, etc.) that you have put in the harder it is to cut your losses and walk away.
So if you find yourself in a situation where you feel "stuck" and recognize that you may be falling into this fallacy ask yourself the following questions:
If you had to do it over again – would you have taken the first step? If you answer is "no," then cut your losses and bail.
Can your present resources (time, money, emotion, effort, etc.) be spent on something more beneficial instead of remaining with the present situation? If the answer is "yes," then cut your losses and bail.
Is this situation keeping you from something else? You see this question in relationships. Sometimes we find ourselves in a relationship where we know it is taking us nowhere and we see constant flaws in our partner but we stay in the relationship anyway. Why? Because of all the time we have already put into the relationship. The longer the relationship continues the more entangled you feel.
Sometimes walking away is the wisest decision we can make.[1]
There is also a psychological tendency to favor "not losing" over "the importance of gaining." Humans tend to favor hanging on to what they have (not losing) rather than taking a risk of making changes in their lives (gaining). They would rather stay in a poor dating relationship (if they have been in it a while) rather than take a risk to be single and finding someone more comparable.
We also don't like the idea of looking foolish, that we have made a bad decision, or have wasted resources. Instead we push on into even more bad decisions and even more wasted resources. We have the false notion that it will get better . . . eventually . . . if we just keep going. But realistically, the longer you continue to stay with a bad decision the more foolish you look – even in your mind you make be thinking that it is noble, honorable, enduring, etc.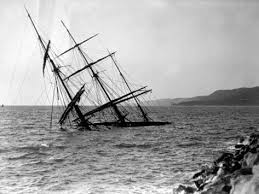 With our decision-making, only future costs and benefits matter. So back to our example of the football game: Instead of going to the game (even though you have paid an exorbitant amount for the tickets) you decide to stay home instead. You are rested, warm, and can watch it on your television. Going to the game will not recoup the money you have already spent on the tickets. You have now cut your losses, and are relatively happy.
In leadership, there will be times when you have led your people into a project or effort and things are not looking good. Everything is going "sideways" and your trusted sources are telling you that you need to do something. You could continue to move forward or stop the effort. When this happens (and it will eventually) think about the sunk cost fallacy. Are you making a decision to continue to move forward because of what you have already invested (that's the fallacy) or do you truly see the benefits outweighing the costs moving forward?
_______________________
Click here for more information on "sunk cost fallacy"
I got the idea for this blog entry from listening to Jacob Goldstein and an NPR piece on Planet Money.
[1] No, I am not talking about you married people out there, or if you have kids. You are morally obligated to stick it out.