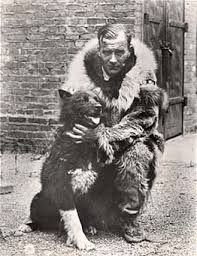 In 1925, in Nome Alaska, there was a serum run, it is also known as the "Great Race of Mercy." A diphtheria epidemic threatened the small community, especially the Alaska Native children who had no immunity, and the nearest quantity of antitoxin was found to be in Anchorage. Since the two available planes were both dismantled and had never been flown in the winter, another route was quickly developed.
The 20-pound (9.1Â kg) cylinder of serum was sent by train 298 miles (480Â km) from the southern port of Seward to Nenana, where it was passed just before midnight on January 27 to the first of twenty mushers and more than 100 dogs who relayed the package 674 miles (1,085Â km) from Nenana to Nome. The dogs ran in relays, with no dog running over 100 miles. The Norwegian Gunnar Kaasen and his lead dog Balto arrived on Front Street in Nome on February 2 at 5:30 a.m., just five and a half days later.[1]
If the people of Alaska had not developed a plan to get the essential serum to the needy children they would have all died. The package may have weighed twenty pounds, but the responsibility weighed much more. As Christians, we have an understanding of God, a knowledge of Him, and we are filled with Him. This is a heavy burden that Paul prays that believers will have strength to carry. It is this heavy responsibility that should drive us to do something.
Ephesians 3:14-21
"For this reason I bow my knees before the Father, 15 from whom every family3 in heaven and on earth is named, 16 that according to the riches of his glory he may grant you to be strengthened with power through his Spirit in your inner being, 17 so that Christ may dwell in your hearts through faith—that you, being rooted and grounded in love, 18 may have strength to comprehend with all the saints what is the breadth and length and height and depth, 19 and to know the love of Christ that surpasses knowledge, that you may be filled with all the fullness of God. 20 Now to him who is able to do far more abundantly than all that we ask or think, according to the power at work within us, 21 to him be glory in the church and in Christ Jesus throughout all generations, forever and ever. Amen."
Paul is praying for believers – recognizing that Gentiles are fellow Christians. Just as he is in chains and carries a heavy burden as an apostle, those who believe in Christ have the weight of this knowledge of the love of God. Believers must do something with the comprehension of vastness of God's love, the knowledge of this God, and what it is like to be filled with the fullness of God.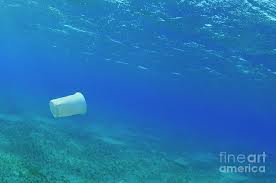 How can we know that which surpasses all knowledge? (Or) How can one be filled with that which has no limits? Like a glass floating in the ocean is full, but it does not contain the entirety of the ocean. Yet it doesn't have all the elements of that which is in the ocean.
There are things about God which we do not know, yet, we can still know Him fully. We can only know that which He desires to fill us with. No one has more knowledge of God than that which is in the Bible. This is our ocean. When we swim in it's vastness we like children can splash in the kiddy pool, and never fear drowning or dive deep with the theologians and never approach it's bottom.
God's love is described as "breadth, length, height, and depth." His love goes in all directions, as a sphere. We are surrounded by the limitless love of Christ.
_____________________
Why do we need strength to comprehend this love of Christ? Our understanding is rooted and grounded in love. Why does it take strength to comprehend, to know, to be filled? Why can't the weak have these things? Because the love of God is heavy and strength is need to pick it up and carry it.
Jesus says in Matthew 11:28-30 "Come to me, all who labor and are heavy laden, and I will give you rest. 29 Take my yoke upon you, and learn from me, for I am gentle and lowly in heart, and you will find rest for your souls. 30 For my yoke is easy, and my burden is light."
In light of all that we have done against Him, Jesus loves us with a vastness that is beyond what our minds can comprehend. When we reach out and try to grasp this truth, it can crush us. It's weight has many implications. If I walk away from it, and say, "He could never love someone like me," we call Him a liar.  If we abuse this grace and continue in our sin while floating in the ocean of His love, we mock him. However, if we embrace His love, and seek to carry this love to others it is a burden in that it is heavy, and we make Him known to the nations. We follow Him  in response to His love and what is done in love is no burden but a delight.
Today, may you be filled with the limitless love of Christ. May you know the One who is beyond knowing. May you comprehend all these things and yet still know that there are great things before you to learn of our God. May all these things drive you to pick up the great weight of that knowledge and share it with another.
---
[1] http://en.wikipedia.org/wiki/Iditarod_Trail_Sled_Dog_Race#History