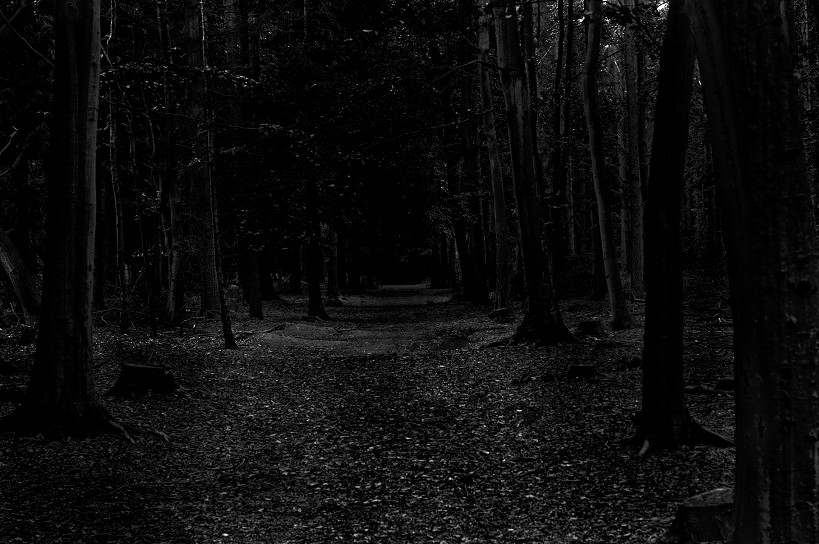 Introduction
When I was a young teen I had a group of guys that I camped with regularly. We would often set up camp, wait for darkness to settle like the dew, and then we would set out on an adventure. To be less conspicuous (and because we did not know where we were going), we did not use flashlights. Our goal was to discover things in the darkness. But looking back on these times we honestly did not travel very far and we did not discover very much. We often got frustrated with each other because tree limbs would smack us in the face when the guy in front of us would let it go. And we would all eventually hit our shins on downed tree limbs of stumps. We mistook pain and lack of direction for adventure and freedom. It is only by God's grace that we didn't step on a rattle snake.
Solomon uses walking in darkness as a metaphor of life. Having traveled many miles in darkness it hit close to home. I much prefer to travel life on a path that leads somewhere, than in a thick forest that only leads to heartache and being lost.
Wisdom and insight are given as something a father strongly desires for his son/child to value and search for. He then compares those that lack wisdom as being wicked or evil because they value and desire doing harm to others or simply make foolish decisions. In verses 18 &19 this comparison is interrupted with "but the path (life) of the righteous."
Solomon Teaches His Son
Proverbs 4:18-19, 27
"But the path of the righteous is like the light of dawn, which shines brighter and brighter until full day. 19 The way of the wicked is like deep darkness; they do not know over what they stumble . . . 26 Ponder the path of your feet; then all your ways will be sure. 27 Do not swerve to the right or to the left; turn your foot away from evil."
The author while explaining this concept to his son uses simile. It is a grammatical tool which uses "like or as" in seeking to explain a point by giving a comparison to something else. In this comparison of light and darkness we see:
The path of the righteous is (like)
Light of dawn
Brighter and brighter
Until full day
As the righteous person continues down the path and as time passes he "sees" better and better. (wisdom)
The path/way of the wicked is (like)
Deep darkness
Stumbling
Lack of wisdom (They do not know what they are stumbling over)
Unrighteous people as they continue in their way of life are never able to "see" so they never improve and only continue in darkness. Then in verse 27, because the righteous man can see his path (better and better), he is to ponder as he walks the path before him. He is not to ponder his steps (individual decisions) but the path before him (a way of life). We are told then that all one's ways will be sure because they have remained on the path and not swerved away toward evil.
One's ability to correctly choose is rooted in one's level of wisdom and ability to see. You have to think and see that there are righteous things/actions and that others are evil, and then make a decision. If one chooses the righteous path then they possess wisdom.
___________________________
How Do You Obtain Wisdom?
The Bible teaches that we are born into sin and are depraved. We have a sin nature that is bent away from following the Lord. Essentially we are born into darkness. You will always walk in darkness until you die from injuries (from your stumbling around in the darkness of life), or you stumble onto the righteous path. But would you even know it since you lack wisdom and can't see it for what it is. Then you are destined to stumble back across the righteous path back into the dark forest.
God in His mercy will reveal His path to us if we seek Him. Psalm 25:4-5 "Make me to know your ways, O Lord; teach me your paths. 5 Lead me in your truth and teach me, for you are the God of my salvation; for you I wait all the day long."
Can a person who has no vision, who is walking in darkness, ever get on the path? This is why we were given His Word. Psalm 119:105 "Your word is a lamp to my feet and a light to my path." When we open it's pages it's words become the light for our darkened soul. It gives light for our walk in this life.
When we take our first steps in righteousness we begin to see the first light of the dawn. Psalm 23:3 "He restores my soul. He leads me in paths of righteousness for his name's sake."
___________________________
The Resurrection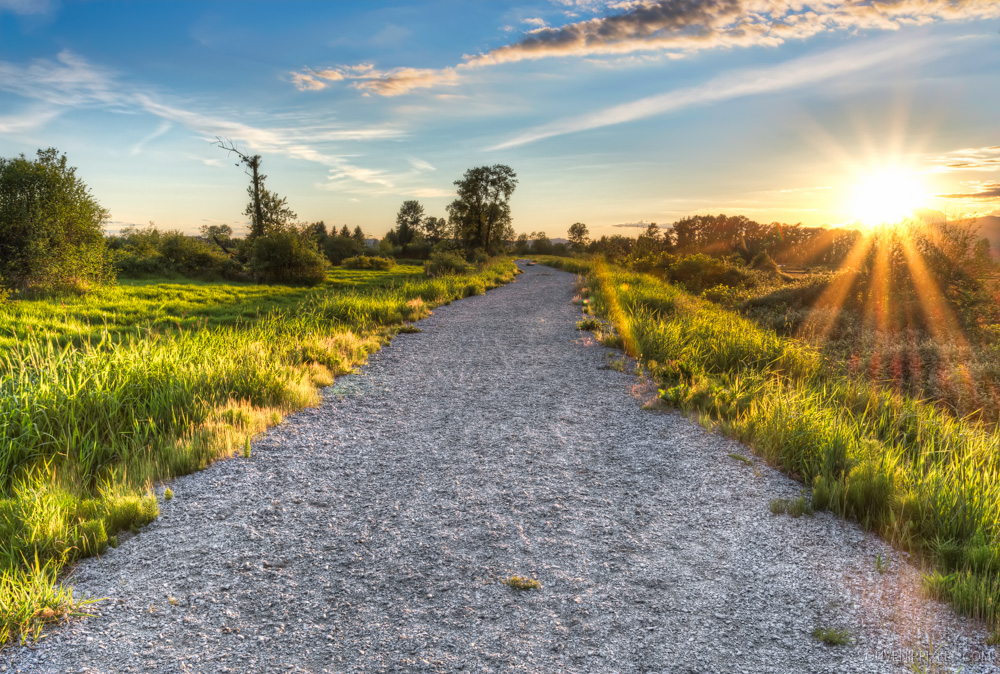 The account of Jesus' crucifixion ends with the setting of the sun and darkness of death. But with the dawn comes victory over death and the ability to see the place where Jesus' body once was laid. The angels said, "He is not here, He is risen." We have the ability to see the path in this life only because of Jesus' conquering death and darkness for us, on our behalf. He has provided the only way to escape darkness and understand the light. Without Him, we would be stumbling around in darkness, never knowing that life could be filled with light, love, abundance, and peace. He gives us sight. We can see the sunrise.
Do you know Him today? Can you see the light or do you feel consumed by the darkness? We have all walked the dark path, but things can be different.
John 3:16-17 "For God so loved the world,that he gave his only Son, that whoever believes in him should not perish but have eternal life. 17 For God did not send his Son into the world to condemn the world, but in order that the world might be saved through him."
If you want to talk about this further or have questions, please e-mail me at drew@fbcvaldosta.org