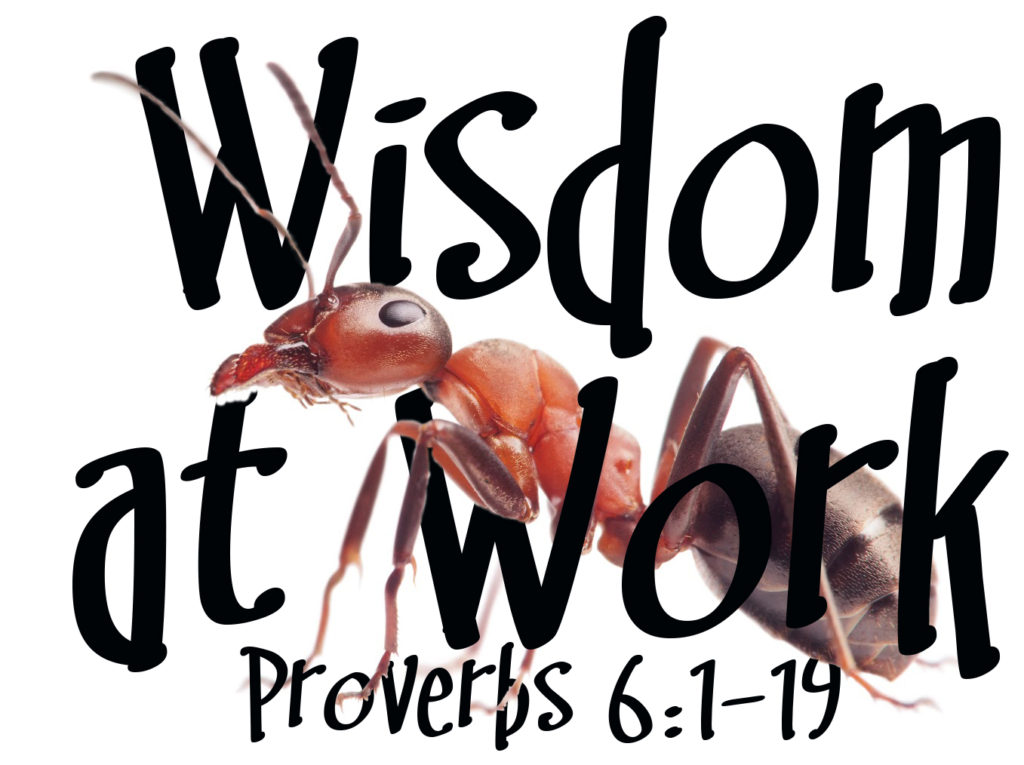 "When Jesus heard what had happened [to John the Baptist], he withdrew by boat privately to a solitary place. Hearing of this, the crowds followed him on foot from the towns. When Jesus landed and saw a large crowd, he had compassion on them and healed their sick." Matthew 14:13-14
Jesus was undoubtedly grieving at that time over the beheading of His cousin and friend, John the Baptist. He needed to "withdraw privately to a solitary place." Nevertheless, the people learned of His whereabouts and came seeking His healing touch. Even in that painful time of loss, Jesus took compassion on the people and reached out to those in need. So there will times when we, too, must give of ourselves even when it is difficult or inconvenient to do so.
But there was another occasion when thousands of people sought to be healed by Jesus. After spending some time with them, He got in a boat with His disciples and rowed away. Mark 4:36 says, "Leaving the crowd behind, they took [Jesus] along, just as he was, in the boat." Undoubtedly, the large following that day included individuals with cancer, blindness, physical deformities, and every other kind of human misery. Jesus could have stayed there through the night and healed them all, yet He had apparently reached the end of His strength and knew He needed to rest. He and His disciples rowed away, apparently leaving some of the needy people standing on the bank.
Just as there is a time to give, there is also a time to be alone, to pray and to escape from the pressures of the day, even though there are worthy things yet to be accomplished. Those who fail to strike this balance are risking the good things they want to accomplish.
The book of Proverbs shows us that we must say no to some things in order to do other things well. So how does one determine what these things should be? Solomon shows us how, and he does it by letting us overhear a conversation with his son.
_____________
The Spectator; Trapped by His Words (vv. 1-5)
"My son, if you have put up security for your neighbor, have given your pledge for a stranger,
2 if you are snared in the words of your mouth, caught in the words of your mouth, 3 then do this, my son, and save yourself, for you have come into the hand of your neighbor: go, hasten, and plead urgently with your neighbor. 4 Give your eyes no sleep and your eyelids no slumber; 5 save yourself like a gazelle from the hand of the hunter, like a bird from the hand of the fowler."
In Hebrew the word for "your pledge" is a picture of the hand – two hands shaking in agreement to something. All throughout the Old Testament the hand is symbol of power. So Solomon is telling his son "don't give your power away to another by making a rash promise."
To agree to put up security for another person's debt is to lose control of the debt. If they make bad decisions or go through some kind of trouble, you are now responsible for the debt. When you "give your pledge" – it is the same as "signing on the dotted line." Your future now rests on "the neighbor's" willingness to pay off the loan.[1]
Don't allow your words (whether it be verbal, or in writing) to trap you. Solomon says that you should do whatever is within your ability to get out of the trap. Don't sleep, go to them and get out of the agreement.
But since you have signed on the dotted line, then you can't demand but it says, "plead urgently" – literally humble, tread upon oneself, crush, demean – humbly go to the person and strongly seek to get out of the agreement.
When the animal is caught in the trap, they don't take a nap for a little while, they immediately begin to try their best to get out of the trap. So "go, hasten"
"your pledge for a stranger" – if a stranger came to you and asked you to cover a debt in case he couldn't pay for it, would you – most of us would say no, but the idea here is one where you give your money to a stranger who promises quick money. Give me your money, and you will be able to make a huge profit.
Proverbs 11:15 "Whoever puts up security for a stranger will surely suffer harm, but he who hates striking hands in pledge is secure."

Proverbs 17:18 "One who lacks sense gives a pledge and puts up security in the presence of his neighbor."

Proverbs 20:16 "Take a man's garment when he has put up security for a stranger, and hold it in pledge when he puts up security for foreigners."

Proverbs 22:26-27 "Be not one of those who give pledges, who put up security for debts. 27 If you have nothing with which to pay, why should your bed be taken from under you?"

Proverbs 27:13 "Take a man's garment when he has put up security for a stranger, and hold it in pledge when he puts up security for an adulteress.
Another way to think about this issue is where I have committed to more than I can really handle. One who says, "yes" to something and suddenly becomes overcommitted, overbooked, and now can't really afford to keep up with all the things they have committed to, or said they would do.
Like the gazelle and the bird there are so many people who feel trapped by their calendar. Before any time goes by, get out of the commitment that you have made, so that it will not damage your family, or your work/ministry that will make an eternal difference.
Remember that we live in a cycle of life. The New Year is the beginning of a new cycle for many families – How are you guarding your calendar so that God and His purpose for your family are not getting pushed out of the picture?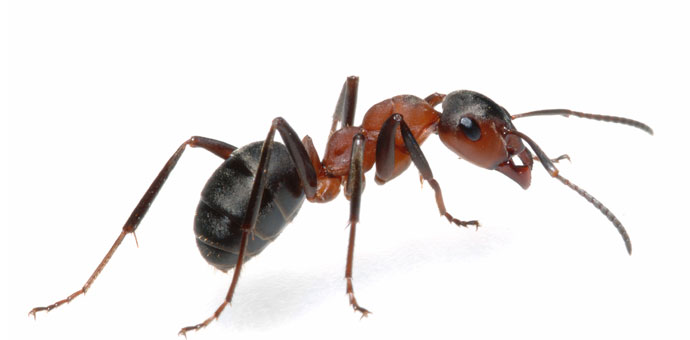 The Sluggard: Trapped by His Work Ethic (vv.6-11)
"6 Go to the ant, O sluggard; consider her ways, and be wise. 7 Without having any chief, officer, or ruler, 8 she prepares her bread in summer and gathers her food in harvest. 9 How long will you lie there, O sluggard? When will you arise from your sleep? 10 A little sleep, a little slumber, a little folding of the hands to rest, 11 and poverty will come upon you like a robber, and want like an armed man."
The word "sluggard" occurs 14 times in Proverbs, and nowhere else in Old Testament. So if we study this word throughout the book of Proverbs it tends to mean "folly" or "foolishness."
So the ant provides for itself, gathering and storing. It is self-governed, self-directed, it does not need to be told what to do. And it does not need to learn, it actually teaches.
When we look at the ant there is no apparent leader, the ants just seem to recognize that they should be gathering food and storing it away for a later date. With no leader Solomon is telling his son (and us) that we should show initiative and work, and not wait to be told to do something. Take useful action without a supervisor watching.
Proverbs 10:4-5 "A slack hand causes poverty, but the hand of the diligent makes rich. 5 He who gathers in summer is a prudent son, but he who sleeps in harvest is a son who brings shame." There is a time for work (while the harvest is in the field), but if one waits too long the harvest rots in the field and there will be nothing to eat.
So you have the hands in the first sections that foolishly give away their power with a handshake, and here we see the hands folded across the chest while the foolish man sleeps while he should be working (gathering the harvest) like the ant.
So hands are a metaphor where a dad is trying to tell his son to not waste his time on foolish things – what are you doing with your time and how are you using it to provide for yourself.
So the father tells his son, "poverty will come upon you" and when it comes it will strike quickly, it will take all you have like a robber, like an armed man takes everything of value.
We are not a people who are lazy in that we sit still, or fold our hands – we are like the ant in that we are engaged in frantic activity, but have little to show for it. The ant is wise because not only does she work hard, but she is purposeful and diligent in staying on task.
We must (get out of inappropriate commitments) then make an appropriate commitment, and then stick with it. When it's time to work, we must work. When it's time to rest, we should rest. When it's time to spend time with the family, then be engaged. When it's time to serve in the Lord's church then do that – and stick with it over the long haul.
Some appropriate commitments to consider would be: rest and Sabbath-keeping, unhurried time with friends and family for the purpose of building strong relationships, and schedules planned far enough in advance to ensure that what we do, we do well.
The Scoundrel; Trapped by A Way if Life (vv. 12-19)
"12 A worthless person, a wicked man, goes about with crooked speech, 13 winks with his eyes, signals with his feet, points with his finger, 14 with perverted heart devises evil, continually sowing discord; 15 therefore calamity will come upon him suddenly; in a moment he will be broken beyond healing."
A wicked man is considered worthless because he does not build anything on his own, he only desires to take other people's belongings. He uses his body to somehow signal to others, which ultimately causes people to be broken up, or to cause disunity among brothers.
It has the idea of side conversations and meetings where when a larger group gets together, the wicked man then with his eyes, feet, hands, and a perverted heart constantly works to destroy, and in that destruction take things.
So you have a warning against over-commitment and making hasty agreements in the first section, and in the second section a person makes gains by working hard and smart. Here we see the shadow side of seeking to build up wealth – to covet. The person who covets has a sense that they lack something. So in order to fill that sense of need, instead of working, they scheme.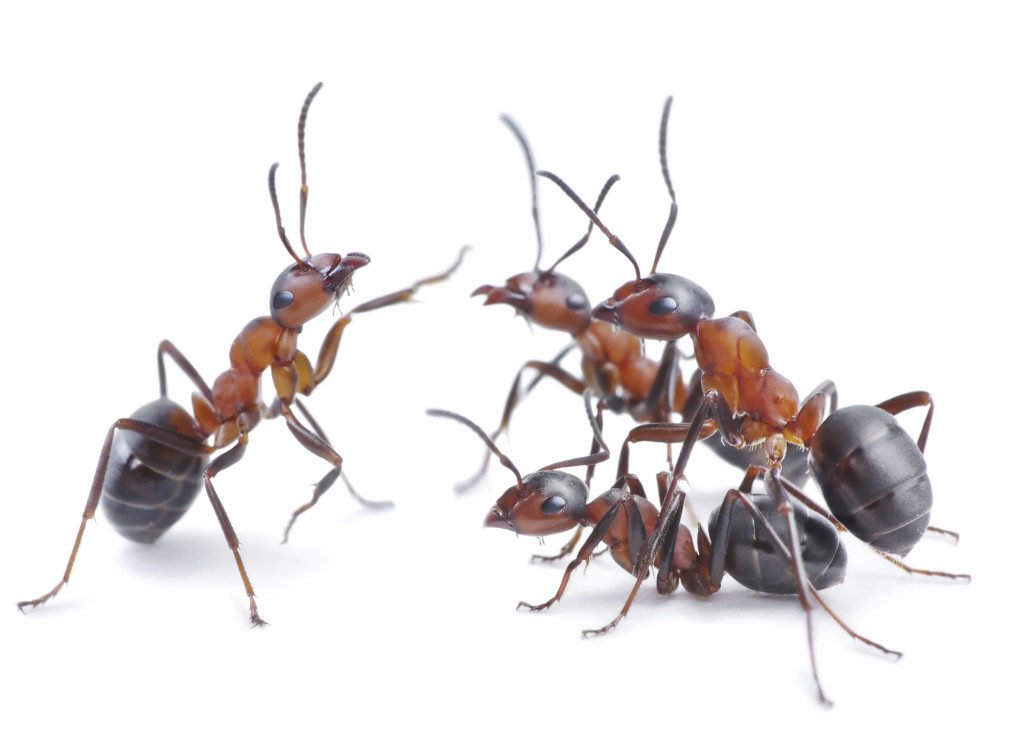 The Portrait of the Scoundrel (vv. 16-19)
"16 There are six things that the Lord hates, seven that are an abomination to him: 17 haughty eyes, a lying tongue, and hands that shed innocent blood, 18 a heart that devises wicked plans,
feet that make haste to run to evil, 19 a false witness who breathes out lies, and one who sows discord among brothers."
"Haughty eyes" is a reference to a person who refuses to lower his eyes to authority. He refuses to lower his eyes even toward God, meaning that he sees no one as his superior, no one is over him in authority. "A lying tongue" is the person who lies to take advantage of whatever the situation may be. They say whatever needs to be said to make them seem to be in the right, or to get their way.
"hands that shed innocent blood" this list of seven things are given to us in the context of work or lifestyle. We would say now, I would never murder someone. David and Bathsheba – the story begins with laziness "a little folding of hands" where David stays behind while his soldiers go out and fight a war. 2 Samuel 11:1 "In the spring of the year, the time when kings go out to battle, David sent Joab, and his servants with him, and all Israel. And they ravaged the Ammonites and besieged Rabbah. But David remained at Jerusalem." David was trying to save his way of life, his reputation – and was willing to kill an innocent to keep it.
A list of seven things are listed as being things that the Lord hates, and by saying it the way he did, his intention was to say that the seventh thing is above all the rest. So God hates haughty eyes, a lying tongue, etc….but he really hates it when a person causes discord among brothers.
The focus is not on God's vengeance (there is no mention of it here), but instead we are to learn to hate the things that God hates. All of these things flow directly from the second half of the ten commandments – and they are all things that we can become if we are not careful. So guard your resources, but more importantly, guard your heart.
Luke 12:13-21 "Someone in the crowd said to him, "Teacher, tell my brother to divide the inheritance with me." 14 But he said to him, "Man, who made me a judge or arbitrator over you?" 15 And he said to them, "Take care, and be on your guard against all covetousness, for one's life does not consist in the abundance of his possessions." 16 And he told them a parable, saying, "The land of a rich man produced plentifully, 17 and he thought to himself, 'What shall I do, for I have nowhere to store my crops?' 18 And he said, 'I will do this: I will tear down my barns and build larger ones, and there I will store all my grain and my goods. 19 And I will say to my soul, Soul, you have ample goods laid up for many years; relax, eat, drink, be merry.' 20 But God said to him, 'Fool! This night your soul is required of you, and the things you have prepared, whose will they be?' 21 So is the one who lays up treasure for himself and is not rich toward God."
Typically we work from around the late teen years to we are let's say sixty. That's about forty years of working, earning a paycheck, building wealth, going through life. We need to avoid being trapped by bad decisions so that our resources can be protected and used effectively.
We need to work hard and guard our commitments and work effectively so that after a period of time we have something to show for all that effort, and we have to guard our hearts so that we please God in how we go about gaining resources.
But the question is "what do I do with my resources once I have protected it, managed it, and have done it in a godly way?" Luke tells us to become rich toward God – not to build bigger barns, or get bigger wallets – but to put it toward the things of God that have eternal dividends.
Jesus says, "one's life does not consist in the abundance." – we must guard our resources so that they can be used for what really counts (time, talents, tithe, and your energy, your heart or passion). What are you doing right now that will really matter one hundred years from now?
_____________
[1] Proverbs 11:15; 17:18; 20:16; 22:26; 27:13