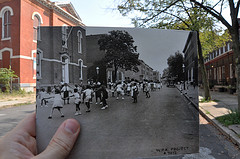 Checking References
When you call the references the person gives you (yes, really call them), ask "Would you hire or allow this person to work with your children?"  Ask the person to give you two more other people that they would suggest who knows or has worked with this person.  Is there anything that I need to know about this person with regard to ministry or children?
Personal Interview
Once you have done a background check and called the references, now it is time to sit down with the person for a personal interview. You can discuss such topics as;
History of discipline in their home
Their attitudes about discipline
Any incidences of abuse or molestation they might have experienced themselves
Your legal counsel or insurance agent should be able to help you know the kinds of questions you can legally ask and how to ask them.  Standard interview questions (questions that you ask every applicant) should be developed and used in personal interviews with volunteer or employee applicants, after reviewing the application, and checking all references.
This paperwork is your proof or evidence that you have implemented the security process.  The interview sheet should be kept on file as well as notes from the reference check, background approval and worker application form.  These records should be kept confidential and locked in a cabinet or closet.
Only one person needs to see and have access to these records – the one conducting the interview.  Keep a log of what volunteers have worked with what children at all times and maintain these records over a long period of time.  The statute of limitations of child abuse lasts until two years after the child reaches the age of 18.
Some sources suggest that workers should be fingerprinted and photographed and those records should be kept on file as well.  If a person indicates that they have been a victim of child abuse or you discover that this person has been alleged to have perpetrated child abuse they should not be allowed to work with children at all.
Each new worker should be given the legal definition of child abuse in writing, as well as the policy of the church on the reporting of child abuse before they begin service. This can be given to everyone (not jus the person) as a way of orienting them to your ministry.
In the screening process a Background and Information Release Form should be signed.  This allows the church to perform a criminal background check.  The form also releases the church from liability in releasing information if a church in the future inquires about the applicant's involvement with your church.
An additional form should be considered, the Department of Human Resources' (Child Welfare Department) Child Abuse Inquiry form.  These forms can be obtained from your state Child Welfare Department.  This will allow social services to disclose any accusation of child abuse reported to the agency.
If the applicant is hired or brought in as a volunteer, the church's safety policy should be singed.  The worker/volunteer should have an extra copy to keep for review/reference purposes.
This process is time intensive, and takes resources away from programming, but remember that the barriers you set up is protecting you as the leader, the children you seek to minister to, the church, and the children in the future that you will reach. If there is a lawsuit, or an actual incident, it will cripple the church in it's ability to reach even more children for Christ and its' reputation in the community.