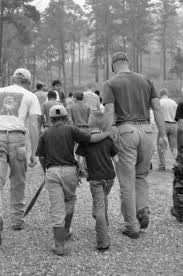 Several years ago my wife went on a mission trip to Honduras.[1] Â There she served at an orphanage and fell in love with many of the children. There was one boy that God used her to see that his vision was corrected. It involved tedious hours of phone calls and visiting various doctors until the day came when his crossed vision was corrected. There was also another boy there who has aged out of the home but has no place to go. They have allowed him to remain as a helper and overseer of the younger boys and one special needs boy in particular. While not a true orphan, his mother is still alive, she is not able to support him or provide for his needs. So he grew up with six hundred brothers and sisters in the orphanage.
His desire is to help people, further his education – perhaps eventually into dentistry. While he has aged out of the home and the educational system in his Honduran village, his heart is to learn more. It is hard for me to imagine how many bright and talented children look up into the night sky and know there is a world of knowledge and opportunities out there, it just seems out of their grasp. The young man's name is Abel. When tested his marks were in the United States tenth grade. So if he were to follow his dreams he must complete two years of US high school, then college, and then who knows where.
My wife's heart seems drawn to people she feels she can help. She came back home from her trip and began a talk with me about potentially bringing him to the United States, perhaps even to live with us. At the time we were living in a two bedroom home that we were borrowing from the church until we were able to find a home for our household of six (and one dog).
It was clear that there were many obstacles in the way of him coming to the US to further his education. He needed a place to stay (my wife seems to think he should live with us, so we needed a larger home). He needed permission from the Honduran government, a passport, various other proofs that he was coming to study, and tons of bureaucratic red tape. All these things have been worked out, including a full scholarship to a college prep school here in Valdosta. We have been given sky miles to go pick him up, and we are gathering money to take care of his everyday needs. One person has even volunteered to cover his medical expenses. One obstacle after another has been broken down so that he can be here in the United States to study and be apart of our family.
Back to Kimberly's and my original conversation – I had told her that with so many obstacles and seemingly impossible odds, if all those things got worked out, then I would be supportive of the idea. Honestly, the idea of an almost grown complete stranger coming into my home to live was unnerving to say the least. But, the time has come for me to be supportive and get on board (literally) with Abel's coming. We are days away from scheduling a flight to go and pick him up. If I try and look at it from his perspective it is wonderful. A family to love him, education as wide open as he wants, all needs being taken care of (even his own room), and he can be anything he sets his mind to be.
____________________________
God Defines the Terms — "Love"
In 1 John 3:1 says, "See what kind of love the Father has given to us, that we should be called children of God; and so we are." John in the opening verses of chapter three of 1 John defines love. He says that God has made that which once hated him and rebelled against him his own children. John then goes on to discuss how one can tell if someone is a
Christian.
"By this it is evident who are the children of God, and who are the children of the devil: whoever does not practice righteousness is not of God, nor is the one who does not love his brother." (1 John 3:10, ESV)
The Christian does two things according to this passage: 1) practices righteousness, and 2) loves one's brother. Because the Holy Spirit lives in every believer, and the believer is to abide in the Word of God – righteousness will result in the life of a believer. This passage is clear that if righteousness is not evident in a person's life, then they are not a Christian.
But, it was the second of this list that caught my eye. Because it begs the questions, "how does one love his brother?" I will not split theological hairs and ask "who is my brother?" like the lawyer in Matthew 22:39, the answer is clear for our family. While I may not be crazy about the answer, it is given at the beginning of the chapter. If we are to follow Christ's example, then we must love our brothers as He defines the term – he has made us His children. We are adopted into His household. If we then follow His example, then we should have a practice of welcoming brothers (and sisters) into our lives – not as friends or one day a week acquaintances, but has fellow family members.
So you may say "So Drew if I don't adopt someone into my family, I am not showing genuine Christian love?" No, I'm not saying that. It is not for everyone to adopt or have someone live in your home. But I do feel we must go beyond once a week meetings, and hour-long get-togethers. We must begin to see others as brothers and sisters who are our family and we are to follow Christ's example of loyalty. We love them and stand beside them as family. We don't abandon them when times get difficult. He sought after us and brought us in. He did not wait for us to come to Him – He came to us first (1 John 4:19). Therefore, we go to them first; we seek them out; we take the first step.
I know we live in a messed up world, with lots of scary people. But I have seen a vast sea of people in need of a father, a mother, a big brother, a little sister, and a family to call their own. So, the Boswells are taking a risk and opening up our home to a young man. But how many times in your Christian walk is the path before you without any risk? In fact I think we call that faith.