Discovering the Joy of God's Plan For Your Life
Luke 1:26-45
Introduction
When you're a kid you think that you can do the impossible. My friend Lynn and I had been playing at her home and we came across this shed in her backyard and I had an idea. What is we hauled our bikes to the top of this shed and at break neck rode the bike down the slope? After some discussion Lynn seemed to be ok with it so up we went hauling our bikes to the top of this shed.
The theory was, that there was a layer of pine straw, so if we were not able to stick the landing, the straw would be a padding. We looked at each other, and I said "ladies first." She climbed on her bike and off she went – things did not go as I had originally thought they would go – she sit the ground like bag of cement. She kind of rolled over, and I helped her back to the house. To this day we have never discussed the fact that I never went down the roof.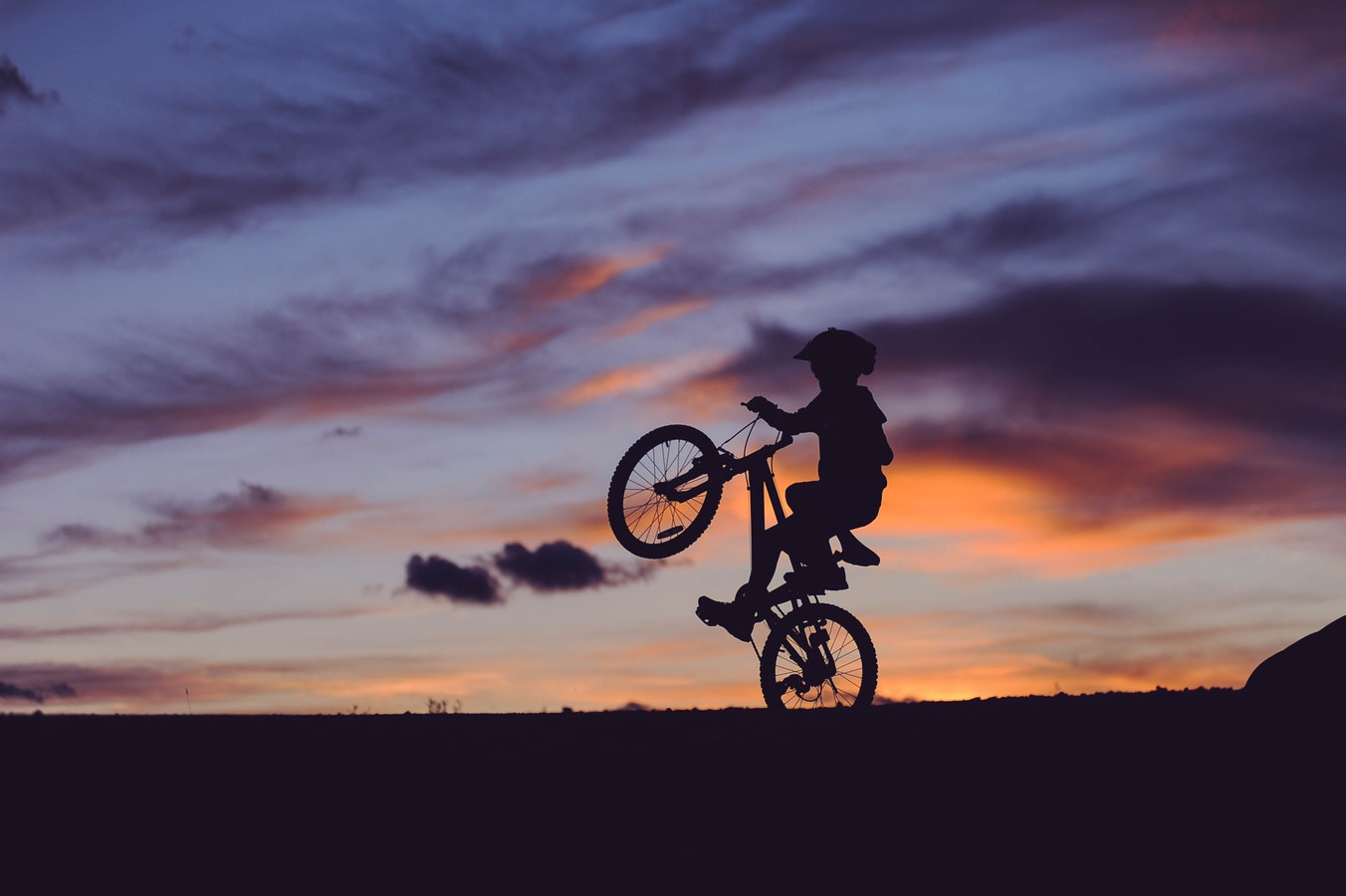 Anyway, I took away from this experiment that jumping with a bike from too high is not a good idea. Thank you Lynn for helping me learn that lesson. Eventually, in life we learn that there are some things that we can do, and some things that we can not do – but it is having a relationship with God that He works through us to accomplish the impossible.
God's Plan For Mary (vv. 26-33)
26 In the sixth month, God sent the angel Gabriel to Nazareth, a town in Galilee, 27 to a virgin pledged to be married to a man named Joseph, a descendant of David. The virgin's name was Mary. 28 The angel went to her and said, "Greetings, you who are highly favored! The Lord is with you." 29 Mary was greatly troubled at his words and wondered what kind of greeting this might be. 30 But the angel said to her, "Do not be afraid, Mary, you have found favor with God. 31 You will be with child and give birth to a son, and you are to give him the name Jesus. 32 He will be great and will be called the Son of the Most High. The Lord God will give him the throne of his father David, 33 and he will reign over the house of Jacob forever; his kingdom will never end."
The sixth month refers to Elizabeth's sixth month of pregnancy, not the sixth month of the year. God's plan for Elizabeth, Zachariah, and John the Baptist have already been in place for six months. God had already began the process of birthing the one who would run ahead of Jesus in the desert.
Gabriel was sent to a virgin named Mary who was engaged to a man named Joseph. Their marriage process was slightly different than our own today. A father would seek to find a wife for his son. Once a girl was found the son's approval was sought and then a dowry was paid to the father of the bride since he was losing a daughter and a valuable helper.
A written agreement was drawn up and the couple were considered to be married; but there was no sexual contact during this "engagement" time. The engagement could not be broken except in instances of adultery. But if this were the case then there would be great shame on the part of the offender.
Time would pass and there would be a religious ceremony and then the couple would consummate the marriage. It was between the engagement and the ceremony that Gabriel appears before Mary.
"Greetings, you who are highly favored!" – Luke is careful to let us know that this favor is not because Mary had any kind of special holiness in her life. There was nothing about her life that would have earned this type of privileged responsibility. God in His grace and mercy just chose her.
God in his grace and mercy has a very special plan for each of our lives as well. God desires to use us to do great things for His name. Mary is an example to us of a person who was called by God to do something wonderful and she did it faithfully. Let's look to see how Mary sought to carry out her calling.
She Knew God Was With Her
"The Lord is with you" – This is not a wish that God would be with her, but a statement of fact – The Lord is with you. kurios meaning supreme in authority, the controller. The God who was with her was supreme, He was in control, He who has all authority would be with her. Not just in the beginning – but all the way through.
She would need to know that the Lord is with when she was to approach Joseph and tell him that she is pregnant. She would need to know that God is with her when she would have to travel from Nazareth to Jerusalem while she would be "great with child." She would need to know that God is with her when she has to deliver this child in a filthy stable.
She would need to know the Lord was with her when she learns that Herod desired to kill her child – and as she escaped to Egypt. She would have to know that the Lord was with her when the child would become a man – she would watch as he would lay down his tool belt and leave for a public ministry. She would have to let him go.
She would have to know that the Lord was with her as she watched as he would be rejected, spit upon, cursed, ripped to pieces by a Roman cat-of-nine-tails. Mary would have clung to these precious words "The Lord is with you" as she watched her precious Son hang on an old rugged cross for the sins of the world.
As she heard him cry out, "IT IS FINISHED!" and sink into death. She would have to know that the Lord was with her as she looked into the face of her dead son, beaten beyond recognition, wiping his face and body of blood, wrapping his body in cloth and lying his limp body into a tomb. She would need these words from Gabriel.
Notice that Mary is not afraid at Gabriel's presence, but it his words that cause her to be afraid. These words should cause us to cry out in joy "The Lord is with you!" These words should also drive us to our knees in prayer because if God has called us to accomplish great things for Him, things that can be accomplished only by "The Lord being with us" – then there will be great heartache and circumstances that require us to call out to Him and to cling to His Word.
Matthew 1:22-23 "All this took place to fulfill what the Lord had said through the prophet: 23 "The virgin will be with child and will give birth to a son, and they will call him Immanuel"-which means, "God with us."
Not only would The Lord be with Mary but "God is with us." Just as Mary would have clung to the words "The Lord is with you," We can rejoice that God is with us. The Son of the Most High Stepped out of heaven and would come to be among us – to be with us.
John 1:1, 14 "In the beginning was the Word, and the Word was with God, and the Word was God. . . The Word became flesh and made his dwelling among us."
She Knew God Called Her To Do Something Great
Gabriel gives several things that describe the son she was to name Jesus. "He will be great and will be called the Son of the Most High. Whereas John would be known as a great man, the difference between John and Jesus is that His greatness would be related to His being the Son of God. Jesus was God in the flesh, who came from heaven to dwell with us.
This child that she would give birth to, would be a king; But he would be different than Saul, David, Solomon, or any other earthly king – The Lord God will give him the throne of his father David, 33 and he will reign over the house of Jacob forever; Not only would he be a king, but His reign will be for all of eternity.
Responses To Christ
Matthew 27:27-31 "Then the governor's soldiers took Jesus into the Praetorium and gathered the whole company of soldiers around him. 28 They stripped him and put a scarlet robe on him, 29 and then twisted together a crown of thorns and set it on his head. They put a staff in his right hand and knelt in front of him and mocked him. "Hail, king of the Jews!" they said. 30 They spit on him, and took the staff and struck him on the head again and again. 31 After they had mocked him, they took off the robe and put his own clothes on him. Then they led him away to crucify him."
Revelation 19:11-16 "I saw heaven standing open and there before me was a white horse, whose rider is called Faithful and True. With justice he judges and makes war. 12 His eyes are like blazing fire, and on his head are many crowns. He has a name written on him that no one knows but he himself. 13 He is dressed in a robe dipped in blood, and his name is the Word of God. 14 The armies of heaven were following him, riding on white horses and dressed in fine linen, white and clean. 15 Out of his mouth comes a sharp sword with which to strike down the nations. "He will rule them with an iron scepter." He treads the winepress of the fury of the wrath of God Almighty. 16 On his robe and on his thigh he has this name written: KING OF KINGS AND LORD OF LORDS."
Here are the two responses that people would have to the Son of God. One of mockery, and falsely following the King; or one of standing in awe and reverent fear of the Son of God.
The shepherds ran and told their town about what they had seen and heard, they later returned to worship and praise the Christ child. The Magi from the west came over long distances and brought gifts fit for a king. This evening as we re-discover Christmas, what is your response to Christ; a mocking bow or reverential following?
God's Plan For Mary Was Impossible – for her (vv. 34-38)
34 "How will this be," Mary asked the angel, "since I am a virgin?" 35 The angel answered, "The Holy Spirit will come upon you, and the power of the Most High will overshadow you. So the holy one to be born will be called the Son of God. 36 Even Elizabeth your relative is going to have a child in her old age, and she who was said to be barren is in her sixth month. 37 For nothing is impossible with God." 38 "I am the Lord's servant," Mary answered. "May it be to me as you have said." Then the angel left her.
Where Zechariah in the previous verses had wanted more proof from Gabriel that his message was going to come true, Mary asks about how this would come about (since she was a virgin.)
She is seeking to know more about God's plan because she did not understand. The only explanation she gets is "The Holy Spirit will come upon you, and the power of the Most High will overshadow you." God will make it so. There are several things in the Bible that we can not fully understand or explain.
We do not know how God created the world – only that he did. We have, for example, God the Father sending and angel, The Holy Spirit directing the pregnancy, and the Son Jesus being brought into the world – the Trinity is something difficult to grasp but none the less true.
This Jesus would be fully God and fully man at the same time. How do these things happen? God. Not a blind faith, but a faith upon the evidence revealed to us and taking Him at His Word. "For nothing is impossible with God."
She recognizes that she is a servant of the Lord, and He has the right to do with her anything He desires. But she is a servant of one where nothing is impossible. A servant follows her master.
You may be here tonight, and your life is not where you thought it would end up, give it to God "For nothing is impossible with God." No matter how damaged the marriage, no matter how wayward the child, no matter how little in the checking account, "For nothing is impossible with God." no matter how strong the urge, no matter whether you see how it will work out or not "For nothing is impossible with God"
If God can make a virgin girl become pregnant, if He came shape time and space to orchestrate a star for shepherds and Magi to see and move it at will, if God can fulfill hundreds of prophecy regarding Jesus' birth and life, if he can give Zechariah and Elizabeth a child in their old age, than he can surely handle anything you desire to lay at his feet.
There will be a time in your life when God will desire to use you to be a part of something amazing, beyond anything you ever could have imagined – and He may just say, "follow me into the impossible." Our response must be like Mary's; "Lord, I don't know how you are going to do this, but here I am. . . "May it be to me as you have said." God is the God of the impossible.
Mary Raced To See Elizabeth (vv. 39-45)
39 At that time Mary got ready and hurried to a town in the hill country of Judea, 40 where she entered Zechariah's home and greeted Elizabeth. 41 When Elizabeth heard Mary's greeting, the baby leaped in her womb, and Elizabeth was filled with the Holy Spirit. 42 In a loud voice she exclaimed: "Blessed are you among women, and blessed is the child you will bear! 43 But why am I so favored, that the mother of my Lord should come to me? 44 As soon as the sound of your greeting reached my ears, the baby in my womb leaped for joy. 45 Blessed is she who has believed that what the Lord has said to her will be accomplished!"
Immediately after discovering God's plan for her life, she got ready and went to celebrate with Elizabeth and her miraculous pregnancy. The angel had told Mary that God had allowed Elizabeth to have a child. So she goes to see it for herself. One impossibility coming together with another impossibility.
How is it that we have been so blessed by God in so many ways? Hebrews 10:25 "Let us not give up meeting together, as some are in the habit of doing, but let us encourage one another-and all the more as you see the Day approaching." God is always working impossibilities in the lives of those who say, "May it be to me as you have said." God desires that we meet together to share these things and encourage each other.
Elizabeth says, "But why am I so favored, that the mother of my Lord should come to me?" Whereas before they would have met and talked about the mundane things of life, even seeing their relationship as casual.
But now she feels honored, "favored" that Mary would come by. Oh, how their conversations would change – what would the two ladies who had experienced the impossible say to each other? Let us meet and discuss the things of God regularly.
Conclusion
The fact that God would gives us an opportunity to receive Christ and how God made the impossible possible is the wonder of Christmas. In order for God to work in your life; realize that He is with you. He has directed you here tonight – because for His love and desire to do great things through you.
Secondly, realize that it is impossible for you to go to heaven or do great things – without God's help. That is why Jesus was born into the world, to save us from our sins. What is impossible for us, is possible for an almighty God.
If you would like to ask Christ to come into your life and forgive you of your sins, you can say a prayer something like this: "Dear Jesus I know that I am a sinner and need Your forgiveness. I believe that you died for my sins. I want to turn from my sins. I now invite you to come into my heart and life. I want to trust and follow You as Lord and Savior. Amen."