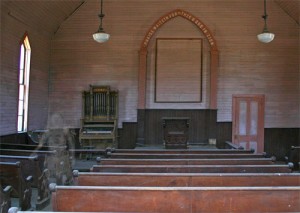 In every organization there are ghosts. These ghosts are leaders and staff of the past (near or far), who while their physical bodies are elsewhere, still have apparitions. They walk the halls and haunt the minds of those that still remain.
These haints typically fall into two categories; (1) those that took the organization to a new level of strength and vitality, and (2) those that failed miserably.
The mediocre are remembered for nothing, for they did nothing worth remembering. The worst of the motley crew of mediocre and forgotten are the place-holders, time clock punchers, and blind visionaries. These "leaders" have vanished, and so has any influence they had over people. Remember that no leader, no matter how incredible, is remembered forever. The ultimate purpose of a spiritual leader is not to be remembered but to influence others for the sake of Christ.
That being said, what causes good leaders to be remembered is how they influenced the people around them for the good. When they depart, their influence remains (for a while) with those they leave behind. The names of the shadowy successful regularly enter into conversations and passing comments. For the poor leaders, their names too are mentioned regularly but it is regard to issues that continually come up that must be dealt with because of his mismanagement, incompetence, or moral failing.
Both are hard to forget.
 It is the leadership of these 'good' influencers that the current leadership can build upon, and continue to strengthen the organization. If the influence was poor, then current leaders have to struggle with rebuilding, proving ministry goals (including budgets) and any changes they feel need to be made. Trust has to re-built. This rebuilding of this essential leadership foundation may take considerable time. It is a tiring, frustrating, and emotionally challenging time. Often (and sadly) many new leaders are not willing to endure this fight, perceived long length of time, and simply move on. Their departure only adds to the already prevailing problems.
 _______________________
So How Does a Leader Become a
Ghost of Christmas Future Instead of a Ghost of Christmas Past? 
1)Â Â  Stay somewhere long enough to do something of worth and add strength to the organization. If it is to build, then build; if it is to heal, then heal.
2)   Don't Mess Up. No, I mean really mess up. Trying new things and learning how to lead is filled with failings and mistakes. But, if you have love for people (and show it), stay close to God and His Word, and lead with conviction you'll be ok. But when you do mess up know that time will be required to rebuild trust. It is necessary skill of leadership to walk to the fine line between risk and safety.
3)   If you find yourself punching the time clock, filling a position with no passion, and have no vision for the future, then ask God to give you direction. Perhaps to a new leadership position, or a vision that fills you with excitement. Seek a vision that keeps you up at night with planning, praying, and pondering the "what ifs." Ask God for a vision that will make tears come to your eyes, and make your heart swell out of your chest.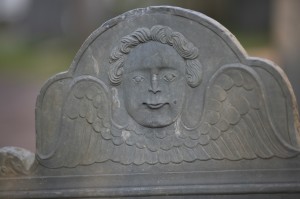 If not, you will slip into the world of the non-influencer. The realm of the dead leader. Now that's scary; a land of the past leaders ghosts, and a leader whose leadership has passed away.