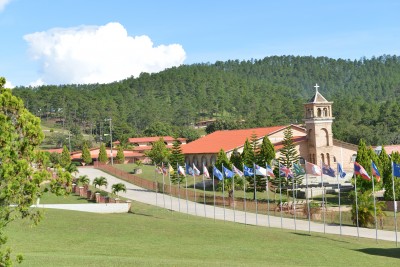 As I sit in the middle of Orphanage Emmanuel I hear the children getting ready for bed. Some are playing in the yards in front of their houses, some are already in their beds and looking out of windows. Some of the children are still cleaning from dinner, and others are riding bikes. Adults are driving by on golf carts and tractors, and as a whole there is peace. Yells, laughter, and the sounds of soccer balls being kicked echo through the place.  There is also the sound of the praise team practicing for the church service tomorrow. Echoes of a drum's symbols and the voices of singing a popular contemporary Christian song go throughout the compound.
I am looking forward to worshipping with the 600 something orphans. It is something very special to hear children, who have experienced such pain, singing heartfelt praises to a Savior who has given them hope and healing.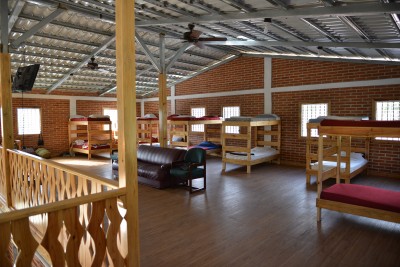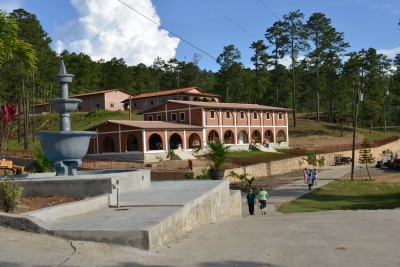 Kimberly and I will also meet with the Director of Orphanage Emmanuel, the assistant Director, and Abel. We plan to discuss expectations and worse case scenarios. How do you plan for someone coming to live with you, someone that you really don't know? Abel is twenty, has spent most of his life in an orphanage, and desires to continue his education. I suspect, as most "twenty-some-things," that he really doesn't know what he wants to do with his life. Right now it's dentistry, or perhaps a professional translator. But this is an opportunity to try something different. It is chance for his life to go in a different direction.  I am willing to help him make this jump into the unknown.
After spending some time with him over the past few days, I also do not know where he is with the Lord. My goal is to help him in achieving his goals and our family will seek to serve him, and to point him to Christ as the one who will give purpose and direction.
America is still a land of opportunity for those who work hard, don't give up, and keep pressing forward. We will see if it's true for one more.
 ____________________________
I had breakfast with the "middle girls" today at Orphanage Emmanuel. Breakfast began with all the girls lined up outside in straight rows, about seventy-five in all. They were divided into two lines with the leaders standing between the lines. In unison they all raised their arms said "uno", then they brought their hands close to their chest in a prayer position and said "dos." Then again they all bowed their heads and said "tres." One of the leaders prayed a prayer and they began filing into the dining hall. Along the way were yellow rolling mop buckets were they would dip their hands to wash them. Sitting at tables they were dismissed row by row to get their plates and utensils.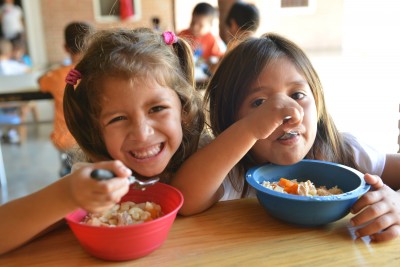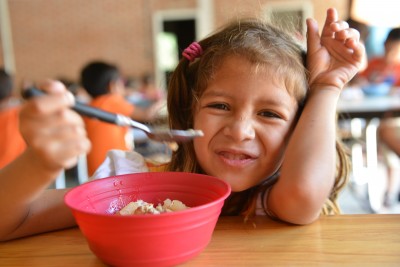 Breakfast was oatmeal with a moon pie on the side. After all the girls were served I got up to get my meal, but one of the girls was already halfway to my table to bring it to me. I thanked her, and she smiled.
The steam of the oatmeal could be seen as it rose off of the tables in the darkened dining hall, and many of the girls had on sweatshirts. One table had been too loud and was made to put their ears "heads" on the table as a punishment.
Then a call was given for seconds and over half the room ran to the line. There was no pushing or shoving, they just quickly lined up. After a few more minutes the girls began to file back up in order to return back to their "yard" were they returned to play.
Everyday consists of oatmeal for breakfast, maybe with a side of peanut butter or a moon pie (depending on availability), then some kind of soup that is filled with pasta and a small piece of meat (usually chicken). Dinner is beans and rice. Everyday is always the same.
I asked one of the volunteers from the United States, who had been there several months, "what is it like?" She said "It's like vanilla. In the United States it thirty-one flavors everyday. Here's it just vanilla everyday." All of the children are healthy, very active, and as far as I have seen there are no obese children.
 ____________________________
On the flight home Abel's excitement and hope was contagious. He never stopped smiling, and constantly was looking round at his new world. Everything was a curiosity.
Hope is powerful.