Persecution and Orphans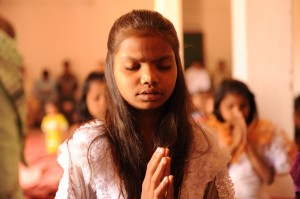 In 2006 Communist Insurgence killed a well known Hindu priest in Jaglaphur, India. The Hindu people blamed the local Christians for the death. What followed were weeks of persecution for Christians where hundreds of people were killed, many homes and churches were burned, and hundreds of children were left as orphans. Local pastors were targeted and the event escalated. The Catholic Church put pressure on Jaglaphur local officials when a nun was burned alive.  A curfew was then established and the violence eventually ended.  As dark as this story is, it gets worse.  But before we see how the story progresses we need to go back in history.
__________________________
A History of Corruption
IMB Missionaries have been going into the jungle "wilderness" and cities of India for several generations. These early missionaries established churches and a method of spreading the gospel from village to village. The method looks like a spider web with a native planting pastor in the center, and as he plants churches the winding and expanding circles report to him, give him their monies, and look to him for leadership. So you end up with these "head" pastors developing a network of pastors and churches numbering in the hundreds.
With everything in life there is the potential for it to become corrupt and corruption filters throughout all of the Indian society.  It has been such a way of life that it even affects the public education of it's children. In many Indian public schools, teachers teach only some of what is needed to pass state tests. Then they offer their services as a private tutor to teach paying students the other needed information to pass these state exams.  So the only way for poor, illiterate, and uneducated communities to have their children pass these tests is for them to pay the tutors.
Some of these "head" planting pastors have learned that if you can plant enough "Christian" churches then this is a great way to become wealthy. They have developed a hierarchy of lieutenants, sergeants, and others who progress in rank and income according to how many "churches" they plant. There are also many American churches that are looking for opportunities to support "missions" and if you can add the fact that they were persecuted then that makes for a great financially profitable opportunity. Indian pastors even travel to the US telling their horror stories of beatings and persecutions before naïve congregations who buy the scam "hook-line-and-sinker."
The persecution and deaths in Janglaphur was horrible, but even more horrible is the fact that some are using that horrible event as a means of taking is huge amounts of revenue. And the story gets even worse.
__________________________
Children and "Orphans"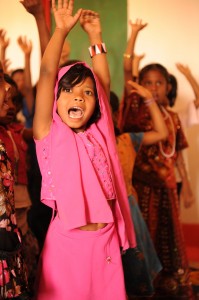 As apart of our mission trip we were to do training for village pastors and were to visit two orphanages. When we arrived at the orphanage we were greeted with posters with our pictures on it and were told of how the children prayed for us everyday.  Women washed our feet and children sang songs for us. They served us lunch and were given a tour of the facility. Let me tell you, I was hooked. (see previous blog entry).
I don't believe that this was a total lie, but we began to become suspicious when we contacted another church that was working with the orphanage as well. They had paid to have a well dug, only to be told that more money was needed. They told us of how they had given money for generators and buildings, etc. only to be told again and again more money was needed with no evidence or accounting of how the other money was spent.  I specifically asked the local "head" pastor if he was working with any other churches and he said, "no, you are the only one."
Yet, my colleague has a picture of another American pastor and mission team standing in the very spot where I asked the question.  Is this a pastor who feels the need to bend the truth in order to supply necessary supplies to the orphans? If so, why not just say, "I spent the money on food because it was needed over building bathrooms or a wall", etc.  Any church I have ever worked with would have understood this, and made changes.
We then went to do pastoral training.  At the first training it went very well. Local pastors came in, asked questions, and we had a good session. At the time we gave the training we had no suspicion of any wrongdoing. But when we drove out to a remote orphanage and conducted the second training and visited that orphanage, something just wasn't right. There weren't enough beds for all of the children, and it just didn't look like someone lived there all the time, much less forty plus children and supervising adults.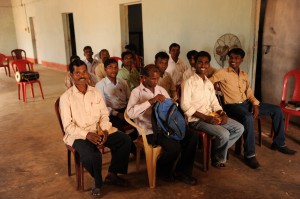 We asked through a translator "How many of you are pastors?" only two raised their hands. So we asked a follow up question, "how many of you are Christians," and only a few raised their hands. Not only were we not teaching pastors, we were not even teaching believers. So we shared the gospel several ways. Later, we even suspected that the children really did not live there and that people were hired to come in and act as "pastors" and their wives, and for children to pretend to be orphans.  Did something happen to the original group of pastors and their wives, that the local native pastor felt the need for this subterfuge?
 __________________________
Why Did We Go to India?
How much of this is true, an outright lie, or some twisted cultural disguise of the truth I will never know. But there are too many red flags and too many complications for any ministry partnership to be possible. Â If there are any orphans, they are the ones who will suffer the most.
Imagine, men who may have even been persecuted for being a Christian now using that "blessing" to sell the name of Christ and using children in this fashion is reprehensible.  This trip has opened my eyes to many things. I do have a deep feeling of betrayal and disgust, but I am not bitter nor do I have a diminished desire to share the gospel around the world.
As I lay in the hotel room after all of this came to light I asked, "Why did we come here?" "Why would God lead us to come to this place and carry this expense only to be "flimflammed"? It took thirty-six hours of exhausting travel just to get there. Why?
It was at this point that we were able to have breakfast with the local IMB missionary and his director. They were able to help build in some backstory to the whole ordeal. We heard of how this was not the first time in this pastor's life that he had operated his ministries this way and on at least one occasion had suddenly left town – disappeared when things grew too "hot." I have a renewed appreciation for the International Missionary Board and the great value they give to churches seeking to engage in missions. We were able to spend hours discussing this event, and potential future works in India.
This is not the first time we have sought to go to a difficult regions and work with locals, only to discover the necessity of working with and through a local IMB missionary.
I do not want to give the impression that all Indian pastors are corrupt, or that all the churches are not genuine churches. I met several godly pastors who truly are seeking the Lord and his plan for India. They are hard working and love Jesus. They need our prayers and support in their ministries. But they are caught up in this twisting of greed and corruption, and some may not even know it (or know better).
Why did we go to India? I believe God sent me to see an entire lost country and the effects of a false religion upon its people, it's land, and all of life. With 80% of Indian society being Hindi, this way of thinking and religion filters down to all aspects of society. It's cast system keeps people in poverty and fuels hate amongst groups of people. It's philosophy discourages innovation, and in many ways the country stays in darkness.
Where Do We Go From Here?
The local IMB missionary said, "There is a reason why there are 'unreached people groups,' it's because they are difficult to get to." India is an entire country of lost people who are going to hell by the thousands every day. Satan works to keep the gospel out, even to the point of creating a religion to keep the hearts and minds of people in darkness. He has even bent the hearts of local Christian pastors toward corruption.
IMB is doing a good work there because when we visited one of their pastoral trainings there was a distinct difference in the group of pastors we saw in the villages, and the ones they were working with. The main difference was their eyes. In the saved pastors eyes were a sense of joy for life, and an excitement over the gospel. Smiles were everywhere, and they were excited about going to their areas and sharing with others. God is working in India, and he has not forgotten them.
Will I ever go back? As of right now, I am exhausted, experiencing serious jet lag, and mending hurt feelings of being betrayed. I know I should not allow one man to keep anyone from an entire nation of lost people. So, I will rest, pray, and see what God would have me to do.  I do know this, if God calls us to go back – I will be working along side of an IMB missionary.