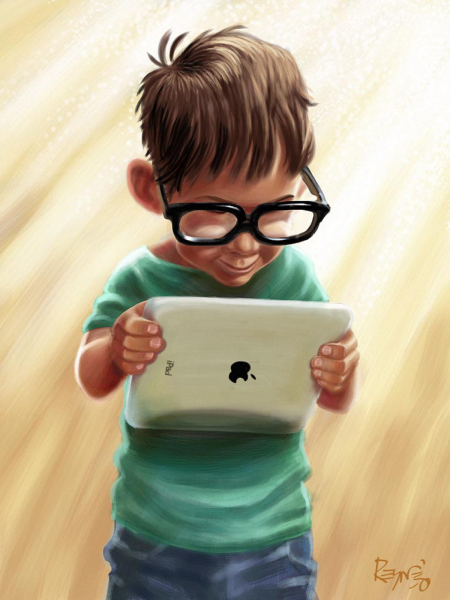 I just finished a book by Reggie Joiner, and in his book Zombies, Football, and the Gospel, he says,
"In pre-internet generations, information was scarce. Those who succeeded were the ones who could gather it the fastest. The company with the best data and the library with the most books won. But today, the rules have changed. Collecting information is no longer the goal. Now the greater need is to connect information, to sort ideas, to filter concepts and give content a better context. Those who win today are not as focused on collecting information as they are on connecting information."[1]
It is interesting that there has always been mankind's passion to tell and to hear a story. In my lifetime I have seen a swing in fascination of seeking to gather limited information to the next generation seeking to connect with limitless information.  This generation's challenge is to sift through seemingly limitless information that has not been edited, is biased, and cannot for the most part be verified.  I still do not like to read a book on my ipad. I like the feel of the paper, the smell of the printed page, and the weight of it on my hand. But I know that my kids will end up not valuing my library as much as I do because they can access the same information on the internet for free, without having to dig through books, and without having to store them on space wasting shelves. The entire library of the world fits in palm of their hands.
Think of how our children engage in activities, especially when seeking new information. They have never lived a day where information has not been a couple of clicks away. They had some kind of information gathering device in their hand since they were old enough to hold it. Information about how to work a yo-yo, fold a paper air plane, or answer their questions like "what is dark matter?" is instantly available – complete with a high definition video, commentary, viewer comments and suggestions of how to do it differently or better.
So how do we reach our children who have access to limitless information? If they have an interest, couldn't they just look it up?
Tell The Story Well and With Imagination
1)   We reach them with what mankind has always loved (and still does today) – a good story. We don't teach and tell the story for the passage of information alone, but for showing how characters dealt with context. Today's teachers must drawn them with curiosity and imagination. The Bible is so powerful because it reaches to the core of who we are and how we were made. But the storyteller must be prepared and put their heart into the telling.  We can deal with real life situations and put ourselves there to learn how to live.
We have all had a teacher who made us care, or cry with compassion, or dare to dream what we thought was impossible. And we have all had the teacher who had taught the same class, at the same desk, the same lesson, for so many years. The lessons felt dusty, stale, and inspired no one to greatness. The difference between the two was a good storyteller.
We live in a day of Disney, Pixar, ipads, and 3D televisions. People expect the story to be told with conviction, power, and careful thought toward details. Most of us do not have a Disney budget, but it is amazing how much imagination can be sparked with just a little experimented effort and boldness.
But we must also understand that how we tell the unchanging story must change. Jesus looked around and used grain laying on the ground, pointed to pilgrims walking in their white garments, and countless other teaching illustrations right there in front of the crowd. He was able to use their culture and surroundings to illustrate an abstract idea.
We must reach out into modern culture and into their worlds to teach them timeless true principles. Our children's worlds involve books they are reading at school, movies they watch, video games they play, and technology they hold in their hands. As a teacher we must enter their world, not expect them to enter into ours.
Show Them How To Use God's Word As A Truth Filter
2)   We use the Word of God as a filter to this limitless information. The word of God speaks to me as I take in (or should avoid) certain information. It throws up "red flags" within my spirit that alerts me to falsehood and deception.
Psalm 119:105 "Your word is a lamp to my feet and a light to my path." God's Word allows us to take our steps in this life with confidence, and with clear direction. Our children must understand that not everything they encounter on the information highway is true, right, or worthy of their time. They must know that God's Word is paramount to anything else they may "learn." So we take all gathered information and when it does not align with God's Word it is thrown aside as falsehood.
2 Timothy 2:15 "Do your best to present yourself to God as one approved,a worker who has no need to be ashamed, rightly handling the word of truth." One of the most challenging tasks of a teacher is to show students how to use the entirety of Scripture to focus the entirety of life.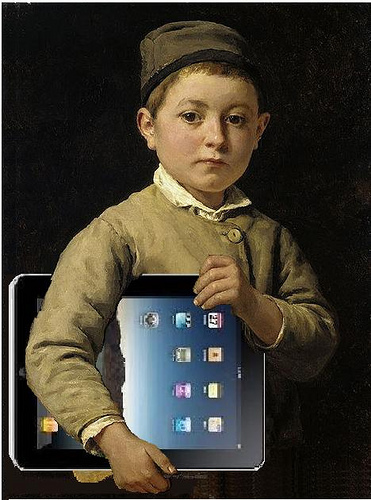 Teach Them in the Context of a Loving Relationship
3)   Starbucks discusses the importance of a "third place." There is home, work and the "third place" that Starbucks hopes will be where you buy their coffee and hangout. It is there that you laugh with friends, meet with business associates, discuss a book, etc. The church should meet people's need for a "third place."  We have to design our times together so that relationships can be fostered and developed, not simply a dumping of information with little interaction with each other.
Our ability to tell the story and to teach God's Word is in the context of relationships. The old saying, "they don't how much you know, until they know how much you care" is very true. When your students, children, neighbors, etc. know that you genuinely care for them then they will listen to what you have to say.
So how do we reach our children who have access to limitless information? We tell the story with excellence, showing them how to properly use God's Word, in the context of a loving relationship. All of these three tasks have their own challenges, but the saints of old have overcome them and so shall we. The good news is that even if you need a pre-teen to set your DVR, that preteen still needs and desperately desires to be loved. Even though the children can access information and communicate via social media they still have been designed by their Creator to need actual loving relationships with other people. Let's make the church the people and place where children can learn the truths of God and discover an eternal love from God.
[1] Reggie Joiner, Zombies, Football, and the Gospel (The ReThink Group; Cumming GA, 2012) 143.