I love sporting clays. While I have never been much of a "hunter" I enjoy firearms and the atmosphere of people gathered around the back of a pickup truck discussing the events of the day. My heart skips a beat at the thought of gun smoke, recoil, flying shells, and broken pigeons. I love "bust'm up."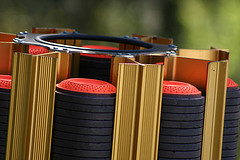 While an expert will give you a hundred adjustments to make your shot better, let a novice give you three basic techniques that you need to know to shoot well.
One is determining the speed and direction of the clay. Where is it going to be a fraction of a second from now, and moving the shotgun in that direction.
Second, keep your eyes open. There is a tendency to close your weak eye, and lead with your dominant eye. But you get much better precision when you shoot with both eyes open.
Third, follow through – this is where you a leading the target and predicting where it's going to be when the shot gets to it. Then you pull the trigger at just the right moment.
Typically when I shoot there will be one instance when I get all three techniques perfect and the clay won't just crack into pieces but will turn to dust – a direct hit.  What a great feeling.
Having been in ministry for over fifteen years now, I have sat in on and led countless meetings. If you have ever sat in on a meeting where you felt like picking up a shotgun, then let me apply these same shooting techniques to your next meeting.
Three Tips To Make Your Next Meeting Better (Bust'm Up)
1) Determine the Speed and Direction of the Meeting: Where is this thing going? What are we trying to accomplish? Just like you move the shotgun in the right direction, the group of people you are leading need to know where you are taking them. Recognize that there are different types of meetings (planning, problem solving, announcements, brainstorming, fellowship, practices, etc.)
If one person comes to a meeting where he is expecting to give ideas and help plan something, only to realize everything has already been done and is simply told what is going to happen then this will lead to frustrations. If another person is expecting to sit around and hangout, only to be asked by the leader her ideas for the project she will be embarrassed.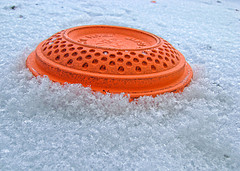 So Everyone needs to know what is expected from every meeting. This is where agendas are helpful. If at all possible give one out to the group before the meeting. If this is not possible, then cover the agenda at the beginning of the meeting. It is helpful before the meeting really gets going to ask someone to take notes. People will volunteer for tasks, or items that need to be assigned may be discovered along the way.
In the non-profit world, especially in the church, people's lives are incredibly busy. They do not want to waste their time in a meeting that seems to have no purpose.
2) Keep your eyes open. The right eye and the left eye each take a picture of whatever you look at. Each picture is from a slightly different angle of vision, or point of view. The brain takes two pictures and joins them into one. This is what is known as depth perception. It is very difficult, if not impossible to determine distance with only one eye.
So, let's apply this to your team meeting. If you close one "eye" and only focus on your thoughts, opinions, and ideas (dominant eye), then you lose the depth that others add to the discussion. People on your team need to feel like they are making a significant impact to the project or goals as a whole. You as a leader must honestly take input and seek it out from your team. How do others on your team feel when they give their suggestions? Do they feel their opinions have worth?
3) Follow through and Pulling the Trigger. Once people know why they are there and what you are trying to accomplish, you have involved them in the process, have accomplished your goals, now it is time to close out the meeting. Are you where you predicted you would be? Did you accomplish your goals for the meeting?
This is the time when decisions are made, and individuals are given assignments, or issues are reviewed for consensus. Does everyone know what he or she is supposed to do now? How do you know they know? Review your notes and assignments and let the team know about the next meeting if that is appropriate. What's the plan for next time?
If you get all three of these techniques right, then you will nail it and there won't be anything but dust! Get out there and bust'm up!