Christ's Power Over Every Need
The Gospel of Mark Sermon Series
"Teaching as Doctrines the Commandments of Men"
Mark 7:1-23
Introduction
Bee keeping suit as a sin suit.
Prayer
Religious People Focus on Little Things At the Expense of Big Things (vv. 1-5)
Now when the Pharisees gathered to him, with some of the scribes who had come from Jerusalem, 2 they saw that some of his disciples ate with hands that were defiled, that is, unwashed. 3 (For the Pharisees and all the Jews do not eat unless they wash their hands properly, holding to the tradition of the elders, 4 and when they come from the marketplace, they do not eat unless they wash. And there are many other traditions that they observe, such as the washing of cups and pots and copper vessels and dining couches.) 5 And the Pharisees and the scribes asked him, "Why do your disciples not walk according to the tradition of the elders, but eat with defiled hands?"
In Mark chapter 6 we see the feeding of the five thousand, and as the disciples are concluding the day they board a boat with 12 baskets of bread and fish. Chapter seven is the following afternoon, so it stands to reason that the disciples were eating the bread and fish from the day before. "But the objection raised is on ceremonial, not sanitary, grounds."[1]
There are Pharisees and scribes (religious leaders in the Jewish culture) who were gathering to observe Jesus and his disciples. This is the second time that these teachers of the law had come from Jerusalem to find fault with Jesus' teaching.
They appear to be an investigating committee and when they investigated "they saw the little things. But they never saw the big things. They saw the violations of their hand washing codes. They did not see Jesus. They never took an open loo so that the true nature of the man and his teaching might come fairly before them."[2] They are so focused on pots and pans, and how you hold your hands when you wash them, and going through the prescribed motions, they overlook the Savior of the world.
"Not dirty hands" – that was not the point of the objection – but with hands unwashed, not ceremonially purified according to their ideas of necessity. It also says that some "some of his disciples" – Some of the disciples then, had gone through the process of being ceremonially cleaning their hands, and some had not.[3]
Being unclean or impure causes a separation between God and His people and had resulted in the people having to leave the land – The traditions and teachings of the elders were trying to accomplish three things;
"It made the basic requirement that Israel be holy to the Lord something attainable for every Jew in everyday life. The Pharisees never thought that they were voiding the commands of God – only making them more applicable."[4]
"the tradition of the elders sought to forestall the dominant pagan culture from making inroads into Jewish life (see Lev. 20:1-7). It encouraged the devout to make conscious efforts to set themselves apart from the unwashed hordes destined for destruction. Actions, such as washing hands, were tangible positive gestures that displayed who God's elect were." These outward traditions were a way to show who was "in" and who was "out."
"The tradition of the elders assumes that God created order and that human affairs prosper when things are divinely ordered – even when they seem only to be minor issues." So for example when discussing hand washing, the elders specified "the quantity of water required, the position of the hands, and the type of vessel to be used."[5] And they even added what to say while you are washing your hands.[6]
Does living one's life according to the tradition of the elders keep you from being defiled?
 No, because they become a substitute for faith. Superficial preoccupation with ceremonies had supplanted a deeper faith.
 In John 17:14 we get the phrase that Christians are to be in the world, but are not to be of the world, "I have given them your word, and the world has hated them because they are not of the world, just as I am not of the world." Being set apart, distinctly different from the world around us, is not the ultimate destination; it is beginning of a journey, a purpose. The John 17 passage goes on to say, "As you sent me into the world, so I have sent them into the world."
Religious People Replace the Truth With Tradition (vv. 6-13)
6 And he said to them, "Well did Isaiah prophesy of you hypocrites, as it is written, "'This people honors me with their lips, but their heart is far from me; 7 in vain do they worship me, teaching as doctrines the commandments of men.'[7] 8 You leave the commandment of God and hold to the tradition of men."
Jesus quotes the prophet Isaiah, where even during his time, this same thing was occurring. The people's worship was hollow, vain, worthless – they were going through the traditional motions, with no desire from their heart to draw near to God – because they were "teaching as doctrines the commandments of men." These man made commandments became a substitute for genuine heartfelt, God honoring worship.
"Tradition was the ecclesiastical version of the law – the law as it came out of the hands of the great teachers. It was regarded as equally authoritative with the written law itself, and, by some, even more so. It was the very life and mission of the Pharisees to keep the traditional interpretations in full force."[8]
The Mishna, a collection of Jewish traditions in the Talmud, records, "It is a greater offense to teach anything contrary to the voice of the Rabbis than to contradict Scripture itself." – the traditions of the elders have become more important than the Word of God itself.[9]
So Jesus came to heal people, cast out demons, and to teach – and this is a bondage that Jesus was intent on freeing people from. The religious leaders covered the law with these traditions, so that the original Word of God was lost, but it also shovels unnecessary weight of rules and traditions that suffocated the spirit of the people.
"They had covered up the Word of God with their oral teaching. Jesus here shows that they care more for the oral teaching of the scribes and elders than for the written law of God."[10] They are not adding to the Word of God, they have substituted their own traditions in its' place.
When we "teach[ing] as doctrine[s] the commandments of men" – there is no need for faith, and there is no need for heart. Your actions are not rooted in a love for God, only in wanting to appear and be in your own effort "good." I am not a sinner, I am a godly person – see what I do!
An Example of this Substitution (vv. 9-12)
9 And he said to them, "You have a fine way of rejecting the commandment of God in order to establish your tradition! 10 For Moses said, 'Honor your father and your mother'; and, 'Whoever reviles father or mother must surely die.'[11] 11 But you say, 'If a man tells his father or his mother, "Whatever you would have gained from me is Corban"' (that is, given to God) — 12 then you no longer permit him to do anything for his father or mother,[12] 13 thus making void the word of God by your tradition that you have handed down. And many such things you do."
Jesus has called their teachings, "tradition of men," "commandments of men," and in verse 9, "your tradition" with the emphasis on your – thus disowning it himself. Jesus is completely rejecting their teachings because "it does not represent the will of God but can be used to legitimize the breaking of God's command."[13]
(v. 11) Corban is the word for "a gift or offering to God." Once the offering to God was given, it could not be taken back.[14] "The single uttering of the word Corban "sacred gift" over a thing was supposed to set that thing apart from all ordinary uses and give it the character of a consecrated thing."[15] In the case of property a person could designate it as corban, and continue to use it with the intention of upon the person's death it would then be used as an offering to God.
So instead of supporting his father and money, a son could say that the money was an offering to God, and then the Pharisees then forbid the son from using it to support his parents (it was a gift to God) and then allowed the son to use the money for himself.
It was a tricky way to keep from following the Word of God (taking care of one's parents) and then using the money on yourself.[16] Jesus is saying that such a vow is invalid, because it violates God's command to honor parents.
But these traditions that find their way into the church often times tear churches apart. The author Swift describes in "Gulliver's voyage to Lilliput, between the party which believed that an egg should be cracked at the big end and the party which believed that it should be cracked at the little end. So the big enders and the little enders fought to the death, to the complete ruin of their country."[17] Religious people can be incredibly cruel and heartless.
Religious People Think They Are Made Right With God By Outward Actions (vv. 14-23)
Things That Do Not Defile Us (vv.14-19)
14 And he called the people to him again and said to them, "Hear me, all of you, and understand: 15 There is nothing outside a person that by going into him can defile him, but the things that come out of a person are what defile him."[18] 17 And when he had entered the house and left the people, his disciples asked him about the parable. 18 And he said to them, "Then are you also without understanding? Do you not see that whatever goes into a person from outside cannot defile him, 19 since it enters not his heart but his stomach, and is expelled?" (Thus he declared all foods clean.)
Moses' law teaches not to eat certain types of animals (crustaceans, pork, divided hoof animals, etc.) because by eating these things you break the law and thereby become ceremonially unclean. Jesus says, what makes us ceremonially clean or unclean has nothing to do with what we eat – so is Jesus disagreeing with the law?
Jesus' teachings "not only takes issue with a major feature of traditional Jewish religious practice but also rescinds a major body of OT material dealing with such ritual laws." Also, new gentile believers who would be reading Mark's gospel would be asking, "so should I be following the OT ceremonial teachings?
Matthew 5:17-18 "Do not think that I have come to abolish the Law or the Prophets; I have not come to abolish them but to fulfill them. 18 For truly, I say to you, until heaven and earth pass away, not an iota, not a dot, will pass from the Law until all is accomplished."
The purpose of the law was to show mankind that no matter how hard they sought to keep God's standard, they couldn't and were in need of a Savior. The Pharisees and their traditions undercut that intention of the law. They taught you could please God by following their rules – Jesus says that's impossible. "Jesus' main point is that uncleaness is moral rather than ritual."[19]
Things That Do Defile Us (vv. 20-23)
20 And he said, "What comes out of a person is what defiles him. 21 For from within, out of the heart of man, come evil thoughts, sexual immorality, theft, murder, adultery, 22 coveting, wickedness, deceit, sensuality, envy, slander, pride, foolishness. 23 All these evil things come from within, and they defile a person."
(v. 18) "And he said to them, "Then are you also without understanding?" – "They had been trained in Judaism, in which the distinction between clean and unclean is ingrained, and could not understand a statement abrogating this. They had noticed the Pharisees stumbling at the parable of Jesus (Matt. 15:12). They were stumbling themselves and did not know how to answer the Pharisees." [20]
This way of thinking was so instilled into their thinking that it was very difficult for them to change their own way of thinking. Tradition has this effect upon us, we stop seeking the higher things, and are content to follow the lower things' "it's just how we do things."
Jesus releases people from the anxiety of thinking they have to follow all these rules and traditions, and the idea that their defilement or uncleanliness comes from something they may touch or eat on the outside. But, He also makes them aware that they are themselves the sources of their own defilement and the law does not give them an escape. "The only defilement worth serious consideration is that caused by the evil which comes out of the heart."[21]
You can't clean the heart with a fistful of water in cupped hands. If I am the source of my own defilement – and that uncleanliness causes me to be distanced from God, and I find no hope in the following the law or the traditions of the elders, how then am I made clean, how can I be brought close again to God? What must I do to be saved?
The law was given to help us realize that we have a corrupt and sinful nature, and are in need of a Savior. Jesus came to fulfill the law by being the Savior that mankind needs. Romans 7:6 "But now we are released from the law, having died to that which held us captive, so that we serve in the new way of the Spirit and not in the old way of the written code."
_____________________
[1] Archibald Thomas Robertson, Word Pictures in the New Testament, Volume 1 (Nashville, Tennessee; Broadman Press, 1930) 321.
[2] George Arthur Buttrick, The Interpreter's Bible, Volume 7 (Nashville, Tennessee; Abingdon Press, 1953) 747.
[3] W. N. Clarke, Commentary on the Gospel of Mark (Valley Forge, Pennsylvania, Judson Press, 1950) 97.
[4] Clinton E. Arnold, Zondervan Illustrated Bible Backgrounds Commentary (Grand Rapids, Michigan; Zondervan Publishing, 2002) 247.
[5] Arnold, 248.
[6] "Blessed is He who has sanctifies us with his commands and commanded us concerning the washing of hands" Arnold, 248.
[7] Isaiah 29:13
[8] Clarke, 98.
[9] Max Anders, Holman New Testament Commentary, Mark (Nashville, Tennessee; Holman Reference, 2000) 117.
[10] Robertson, 322.
[11] Exodus 20:12; 21:16
[12] The religious leaders were backing their teachings on Numbers 30:1-10, where it speaks of keeping a vow made to God. Jesus is rejecting the idea of using one biblical text to negate another biblical text.
[13] Larry W. Hurtado, New International Biblical Commentary, Mark (Peabody, Massachusetts; Hendrickson Publishing, 2001) 110.
[14] James A. Brooks, The New American Commentary, Mark (Nashville, Tennessee; Broadman Press, 1991) 117.
[15] Clarke, 100.
[16] Robertson, 323.
[17] Buttrick, 750.
[18] Mark 7:16 "If any man have ears to hear, let him hear," "Verse 16 does not appear in NIV, (or ESV) because, though it is present in the majority of the MSS, it does not occur in the important Alexandrian witnesses. It appears to be a scribal gloss." 680. Frank E. Gaebelein, The Expositor's Bible Commentary, Volume 8 (Grand Rapids, Michigan; Zondervan Publishing, 1984) 680.
[19] Brooks, 119.
[20] Robertson, 324.
[21] Alexander Balmain Bruce, The Expositor's Greek Testament, Volume 1 (Grand Rapids, Michigan; Grand Rapids Book Manufacturers, 1967) 389.
The Capernaum Caper[1]
Luke 5:17-26
Introduction
When Caleb was in middle-school he not getting the best grades. We tried taking things away but that didn't work. So I said, what do you want – if you get good grades, what would you want?" He thought about it for a couple of days, and I had even forgot about it – he came to me and said, "Dad, if I get all As for a semester I want a pig." I said, there are some many things that need to happen for you to have a pig, (food, vet visits, a pin would need to be built, etc.) I would allow him to have a pig, with all the expenses if he went an entire year with all As. I thought for sure the odds were on my side.
When you really want something, you will do what you need to do to get it. Today we will look at a group of friends who did what it took to get their friend who needed help to Jesus. What are we willing to do to see our friends won for Christ?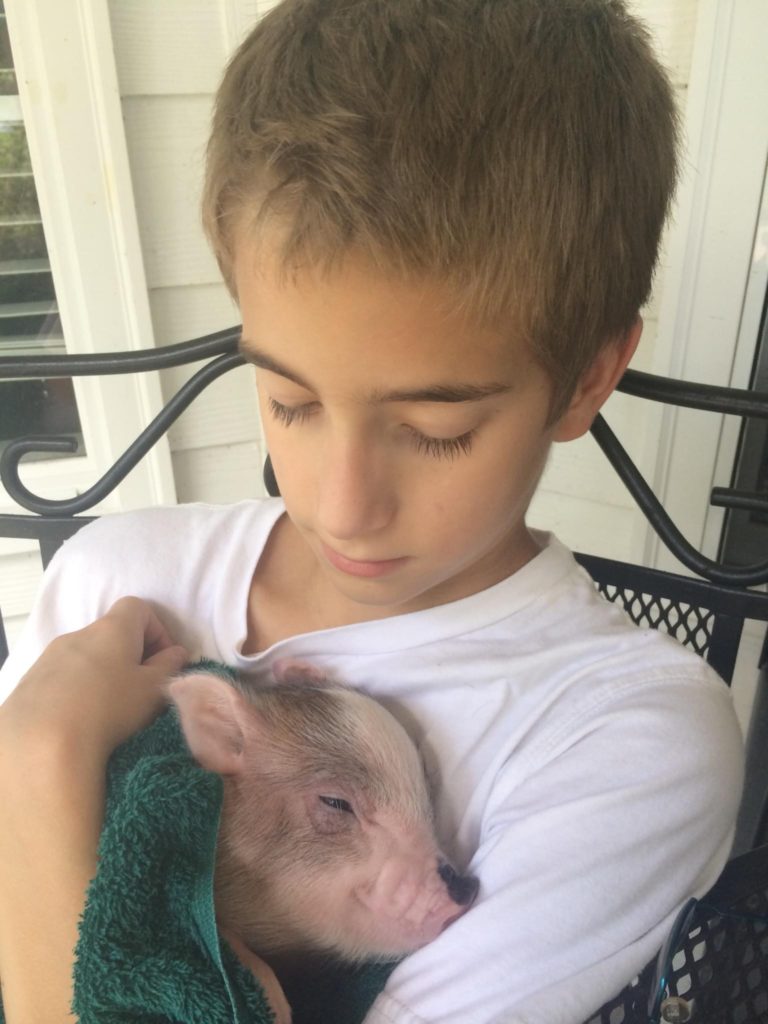 Prayer
The Stationary Gate Keepers and the Faithful Friends (vv. 17-19)
17 On one of those days, as he was teaching, Pharisees and teachers of the law were sitting there, who had come from every village of Galilee and Judea and from Jerusalem. And the power of the Lord was with him to heal. 18 And behold, some men were bringing on a bed a man who was paralyzed, and they were seeking to bring him in and lay him before Jesus, 19 but finding no way to bring him in, because of the crowd, they went up on the roof and let him down with his bed through the tiles into the midst before Jesus.[2]
This early in Jesus' ministry and he has not even recruited all of the disciples yet. Jesus had set up his ministry hub in Capernaum and was teaching regularly in the synagogues. Jesus would go out preaching, and then return back to his home, this hub of ministry. "Jesus had already made a tour of Galilee which stirred the Pharisees and rabbis to active opposition."[3] The men gathered in this room are there to find something against Jesus.
There are "Pharisees and teachers of the law (or scribes) were sitting there," These were people who had devoted their lives to memorizing, interpreting, and teaching God's Word to others. The text tells us that they came "from every village of Galilee and Judea and from Jerusalem" If anyone should have understood how important it was for people to come to God then it should have been the Pharisees and the teachers of the law. But instead of ushering people to God, then like gatekeepers are keeping people away.
Jesus has gathered to teach and preach in someone's home. Most Palestinian homes had a flat roof that was accessed from an outside staircase[4], and we see from the gospels that there was a tiled roof which the friends dug through. But most houses were small in comparison to our homes today. Luke adds that the leaders were sitting inside, and were "from every village of Galilee and Judea, and from Jerusalem."
We also know that Pharisees don't like to be around sinners, and law breakers – to touch them would have made them unclean – so the room was packed with these religious leaders and not many other people. There is no interest in teaching people the Word of God, showing them how to have a relationship with God – They were there to be right. So when people seeking God come to where Jesus is they "find no way to bring him in, because of the crowd,"
The friends are described as "bringing on a bed a man who was paralyzed, and they were seeking to bring him" This is compared against the Pharisees and teachers of the law who were "sitting there." There is time for sitting, studying, absorbing – but if we are to reach the world for Christ, then we must go and bring them to Christ. The religious leaders were there to find fault, pick what Jesus said apart to find error – the friends just wanted to bring their friend to Jesus (because they knew He could heal him.)
It is easy to sit and judge, but it is hard to go and bring others to Jesus. In fact, it says, "some men," and Mark's account says there were four men, which we assume is the corner of a tarp or pallet, and together they work, sweat, and they bring their friend.
"The typical roof of that day consisted of timbers laid parallel to each other about two feet apart. Sticks were closely laid crosswise upon the timbers, and the structure was padded with reeds, thistles, and twigs. The whole thing was overlaid with about a foot of earth, which was packed down to minimize leakage. All told, it was about two feet thick."[5]
These friends have to cooperatively work together to reach their goal. God never sends us out alone – Jesus sent the early disciples out in groups (Luke 9:1-6), Paul went on missionary journeys with Barnabas, and John Mark. We are to accomplish the Great Commission as a church – working together to bring our community to Christ. But we don't accomplish such a great task alone, nor do we accomplish it by sitting and waiting for Bellevue to come to us. These men don't sit at home and wait for someone else to get their friend – they do it.
Luke (the author) being a doctor uses a more specific medical word for the man – he was "paralyzed", The men could carry their friend, but they could not cure their friend. This necessitated a meeting with Jesus. Whoever this man was, his friends loved him. They carried him from home, they figured out a plan that involved vandalism, they endured the harsh looks of the religious leaders, they could care less about interrupting a church service – they loved their friend and would do whatever it took to get him to Jesus.
If our motivation is not love for another, then we will quit when we begin to feel the sweat of the journey, or when our plans face a seemingly impossible obstacle, or when our reputations may be endangered – love causes us to do whatever is needed to see others won for Christ.
"Spurgeon writes: 'When four true hearts are set upon the spiritual good of a sinner, their holy hunger will break through stone walls or house roofs.'"[6]
So, do we really see the gospel as important?[7] Do we genuinely care for and love others or are we going through the evangelical motions of looking like we do? What about the Lord's will? We like to throw that kind of spiritual language around – How would they get the man there? I guess it wasn't the Lord's will. How would they get through the crowd? I guess it wasn't the Lord's will. How would they get through the roof? I guess it wasn't the Lord's will. . . on and on we go.
Christ blessed the men's faith, their determination, their endurance, and their creativity for the sake of their friend. If we really love our community, then we will stop at nothing to find a way to bring them to the love of Christ.[8]Where is our creativity, our determination, our sacrifice for the sake of the gospel?
 There will be a price to pay – someone has to fix that roof, sweep up the debris in that home – but a friend was has encountered Jesus, who has experienced His healing is worth the time, the expense, the effort, and what we don't expect it to cost us.
For the apostle Paul says in 2 Corinthians 11:24-28 "Five times I received at the hands of the Jews the forty lashes less one. 25 Three times I was beaten with rods. Once I was stoned. Three times I was shipwrecked; a night and a day I was adrift at sea; 26 on frequent journeys, in danger from rivers, danger from robbers, danger from my own people, danger from Gentiles, danger in the city, danger in the wilderness, danger at sea, danger from false brothers; 27 in toil and hardship, through many a sleepless night, in hunger and thirst, often without food,2 in cold and exposure. 28 And, apart from other things, there is the daily pressure on me of my anxiety for all the churches."
Kimberly went on mission trip years ago to Guatemala some years ago – where she discovered that once the children at the orphanage where her group had served would have to leave and go out into the local communities and work. While she was there she really wanted to help a particular young man, so when she came home she said "Drew, we could have him come and live with us!" I said, "there are so many things that need to be taken care of, where would he sleep, what about this education, how would we pay for the new expenses, how would we manage this new person in our home with our kids, etc. I thought for sure, with all the things that needed to happen, the odds would be in my favor.
Think of it as giving up your seat in the front row of this home, letting these men make their way to the front, and letting this man encounter Jesus. Religious people do all kinds of things to not only not pursue the lost, but to actively block them from coming in to where Jesus is. Are you a religious gatekeeper or a loving faithful friend?
The Showing of God and the Frustrated Fanatics (vv. 20-26)
20 And when he saw their faith, he said, "Man, your sins are forgiven you." 21 And the scribes and the Pharisees began to question, saying, "Who is this who speaks blasphemies? Who can forgive sins but God alone?" 22 When Jesus perceived their thoughts, he answered them, "Why do you question in your hearts? 23 Which is easier, to say, 'Your sins are forgiven you,' or to say, 'Rise and walk'? 24 But that you may know that the Son of Man has authority on earth to forgive sins"—he said to the man who was paralyzed—"I say to you, rise, pick up your bed and go home." 25 And immediately he rose up before them and picked up what he had been lying on and went home, glorifying God. 26 And amazement seized them all, and they glorified God and were filled with awe, saying, "We have seen extraordinary things today."
I find it interesting that Luke includes "And when he saw their faith" – The men played a role in the man being healed, yes – they brought him to Christ. But their bold and insistent actions is attributed as "faith." "The faith of the believing community also has an important role to play in bringing wholeness to the afflicted."[9] Jesus uses our faith in the healing of other people.
The friends did not bring their friend to be forgiven of his sins they wanted him to be physically healed. Is Jesus cruel of playing some kind of mind game? Jesus begins with dealing with the man's greatest need, not what the paralyzed man perceived as his greatest need. If it were up to us we would want the temporal things fixed, that would be our primary focus – but God starts with the most important, the eternal things first.
No matter what the miracle would have been (blindness, bleeding issues, even death) Jesus wanted the person to be able to have a relationship with God, and to properly give Him glory with their whole restored being – so He heals him of his moral deformity before he heals the man of his physical maladies.
When Jesus says, "Man, your sins are forgiven you.", we need to understand that Jesus is not saying, "God has forgiven your sins", or some generic "because of what you have done, your sins are forgiven." The original language is clear that Jesus is saying, "I forgive your sin."
The Pharisees can't see that not only can they not heal this man of his physical deformity (they feel he deserves to be in such a condition), neither can they rid him of his sin problem (because he has not kept their religious rules). How do you know that the man hasn't kept the rules? Because he is paralytic. Jesus frees the man of both.
Faith is defined in Luke 5 as "those who act decisively on the basis of the conviction that God's help is to be found with Jesus, and gratefully receive God's action through him."[10]
John 4:13-14 "Jesus said to her [the woman at the well], "Everyone who drinks of this water will be thirsty again, 14 but whoever drinks of the water that I will give him will never be thirsty again.2 The water that I will give him will become in him a spring of water welling up to eternal life.'"
The Pharisees are correct in their understanding that God alone can forgive sin, "Who is this who speaks blasphemies? Who can forgive sins but God alone?" Their lack of understanding was that Jesus was God whom "the power of the Lord was with him to heal" and as God had the authority to forgive sin. He has power to heal to prove that he has the power and authority to forgive sin.
To deal with their confusion Jesus asks a question, "Which is easier, to say, 'Your sins are forgiven you,' or to say, 'Rise and walk'?" Jesus is claiming to be God (who can forgive sin), so how does He prove it? If he says, "your sins are forgiven" how does he prove the sin has been forgiven? So "that you may know that the Son of Man has authority on earth to forgive sins" Jesus heals the man to show He is God in the flesh, the Messiah.
Jesus had healed other people, people were amazed – but here for the first time he explains why he is performing miracles. "that you may know. . ."[11] Does it matter if the Bible to true or not? Jesus is drawing a line in the sand – "I am doing miracles, I am the Messiah (who has the authority to forgive sin)."
The Pharisees were Jewish religious leaders who were zealous for the Jewish faith and "were champions of the messianic hope." They believed that if everyone would follow the law of Moses (which included the observance of their oral traditions, designed as a "fence" to protect the law) God would raise up his Messiah and deliver Israel.[12] They were actively looking and desiring the Messiah to come – but their understanding of how he would come kept them from accepting him, even when Jesus proved to them that he was God who had come to forgive mankind of its' sin.
The Pharisees also believed that if something bad happened to you, or if you were sick – it was because you had sinned in some way. You were sick because of your sin. There was even a saying, "No-one gets up from his sick-bed until all his sins are forgiven."[13] Jesus uses this false belief in order to create this crisis in their belief system.
Their problem with Jesus was that He didn't follow their oral traditions – Jesus kept the Mosaic law, but he kept jumping over their religious fences. He associated with sinners, prostitutes, tax collectors, he even allowed them to wash his feet with their tears, and have him over for dinner.
The friends went to the man's home, gathered him up, and took him to Jesus because they loved the man and had faith that Jesus could help him. The religious leaders are sitting in judgement, and expecting sinners to clean themselves up, follow their manmade rules and come to God – what Jesus did threw a wrench in that whole way of thinking.
Later Jesus tells his followers, "Go therefore and make disciples. . ." (Matthew 28:19) Being faithful to what Jesus desires of His disciples is to be going out, bringing in, there is movement and intentionality. Nowhere are we to wait for the world to come to the church – the church is to go out into the world. And when we are bringing them in, we must be careful not to put religious manmade expectations in front of people that will keep them from getting to Christ.
It is pharisaical to want to clean up the outside, before God deals with the heart on the inside. Let God deal with the sin, the most important thing first, and then God can deal with the physical outside. We cannot cure, we can only come along side.
But imagine the men's return trip home – what had been hard, grueling, frustrating, now was a time of dancing, running, and jumping. His legs would eventually give way to time and age but his restored soul would carry him into eternity. But on this return journey home he was, "glorifying God."
___________________
[1] Kent Hughes, Preaching the Word, Luke, That You May Know the Truth (Wheaton, Illinois; Crossway Publishing, 2015) 180.
[2] Parallel passage: Matthew 9:1-8; Mark 2:1-12
[3] Archibald Thomas Robertson, Word Pictures in the New Testament, Vol. II (Nashville, Tennessee; Broadman Press, 1930) 74.
[4] Acts 10:9ff; Peter having a vision.
[5] Hughes, 180.
[6] https://www.christianstudylibrary.org/article/healing-paralytic
[7] "Evangelical Shibboleth" from Judges 12:4-7, Hughes 181. "He may have been a governor, a head, a commander, and a leader in Israel, but he never cared about the people he governed nor about the God to whom they belong." Daniel Block, The New American Commentary, Judges, Ruth(Nashville, Tennessee; Broadman & Holman, 2002) 386.
[8] Hughes, 182.
[9] Clifton J. Allen, Gen. Ed., The Broadman Bible Commentary, Vol. 9 (Nashville, TN; Broadman Press, 1970) 51.
[10] John Nollan, Word Biblical Commentary, vol. 35 (Dallas, Texas; Word Books, 1989) 235.
[11] Allen, 52.
[12] Craig A. Evans, New Testament Biblical Commentary, Luke (Peabody, Massachusetts; Hendrickson Publishers, 1990) 91.
[13] Nolan, 236.