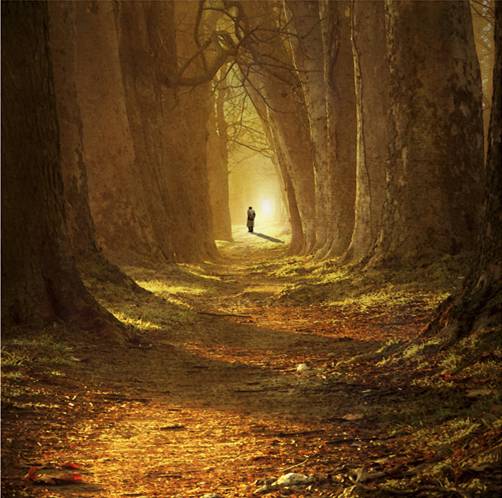 Galatians 6:11-14
11 But when Cephas came to Antioch, I opposed him to his face, because he stood condemned. 12 For before certain men came from James, he was eating with the Gentiles; but when they came he drew back and separated himself, fearing the circumcision party. 13 And the rest of the Jews acted hypocritically along with him, so that even Barnabas was led astray by their hypocrisy. 14 But when I saw that their conduct was not in step with the truth of the gospel, I said to Cephas before them all, "If you, though a Jew, live like a Gentile and not like a Jew, how can you force the Gentiles to live like Jews?"
Peter feared the "circumcised" party. In Galatians 6:12 we see that this group was trying to avoid persecution by being circumcised[1] and seeking to force others to do so as well (Romans 1:32). So when they showed up at a church gathering, Peter changed the way he acted in front of them. Since Peter as a Jew would have already been circumcised his behavior must have been in a more rigorous following of other "law" practices. He was acting hypocritically, where his behavior would change based upon who was in the room. Paul says that his behavior as a leader was also affecting other people, "even Barnabas."
Normally Paul would have dealt with a wayward brother privately, but what was it about this situation that would cause Paul to oppose Peter "to his face?" First it was not in step with the gospel. Peter could not act as a Christian leader (an apostle) if he preached (or followed) one gospel with one group of people, and another gospel with another (even though Paul explains there really is only one gospel). The Christian leader has to "watch his doctrine closely" (1 Timothy 4:16). Others would have watched his behavior and would follow his example. Paul was concerned that such an influential person was leading others toward this false gospel.
Also, Peter's spiritual life was in jeopardy; Paul said, "Peter stood condemned." Paul was concerned about his brother's heart and his relationship with the Lord. If he continued along this path, Peter would believe in a false gospel, one based on works and not grace, and thereby stand condemned before the Lord.  Even is he did not personally believe it, he was leading others to do so.
But did Peter really believe that salvation was found in following the law? Even when he had already believed in Christ? Or was it simply easier to allow himself to melt back into the culture that he had grown up in? Was this a faith issue, or a pride issue (Romans 1:16)?
Can beliefs really be changed like the turning on of a switch? One moment to believe only by faith, then in another moment to believe that salvation is by works (James 1:7). Since groups do not constantly discuss doctrine, these topics probably could have been avoided in order to maintain civility between the groups. The circumcised group were acting superior and separating themselves from the rest of the group, and Peter felt like he needed to maintain relations with this groups and try to make them happy. Leaders must be careful that in their efforts to avoid conflict that they allow the doctrine to become tainted.
Two Things to Think About
1. Keep the ultimate goal within sight. 
Ultimately what counts is that one is a "new creation" in Christ. We are not created anew so that we can return to previous sin, or fit back into a sinful culture. In Christ the mold is broken and we are citizens of a home that is not of this place. We all want to "make a good showing" to others around us, and no one really wants to be persecuted, but we have to be careful that what we are doing is not directly related to looking good in front of others, the community, or other "church" people – so that it changes the truth of the gospel.
Here's and example:
Matthew 6:5 "And when you pray, you must not be like the hypocrites. For they love to stand and pray in the synagogues and at the street corners, that they may be seen by others.(ESV)" Is prayer wrong? No. Is public prayer wrong? No. Is praying in public so that others will see you (out of pride)? Yes.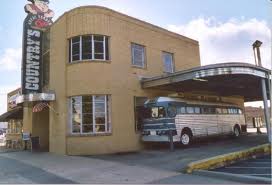 2. Be Aware That You Have a Cultural Blind Spot.
Another thing to consider is the culture that you grew up in.  Being a southerner and having lived above the Mason Dixon Line for over a decade I can see the faults and blessings of both areas. Sliding back into the warmth of a culture that says, "yes ma'am," loves it's sweet tea, high school football, and deer hunting has been like going home. But at the same time leaders are called to hold to correct doctrine, hold the line on sinful behavior, and march forward with the gospel. If you ever see me, like Peter, acting hypocritically in an area of doctrine or culture please point it out as Paul did.
---
[1] These individuals were not seeking to avoid persecution by being circumcised alone, as Jews they would already have done so. But they are seeking to force others to believe in a keeping of the law, and faith in Christ, as the way of salvation.