Tonight I had the privilege of worshipping in a church in Guatemala. It was the conclusion of a long day of travel and a medical clinic. When we arrived, the room was already filled with people and they had saved us seats in the front. From the moment I entered the worship room I knew this was going to be a unique evening. If you have never worshipped in a third world country, here are some things to consider: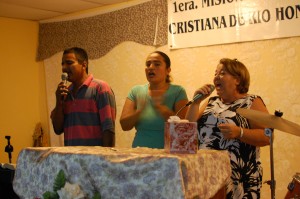 1. They are not concerned about the temperature of the room or the general comfort of the congregation. It's as though their hearts are totally focused on Christ and their desire to meet with Him. It really did not matter that the chairs were plastic patio chairs, or that communion was served in shot glasses, that the soda crackers were whole saltines, or that the drapery of the pulpit was a Christmas tree skirt.
We need to worship in a third world country because often times we tend to think that its all about us and our comfort.
2. They are not concerned with the quality of the sound equipment or those that lead the times of worship. While I did not understand most of the words said during the service, I could easily read their body language – which was one of singing to the Lord His praises.
I saw a young girl with her hands lifted and singing with her eyes closed. She was not at the least concerned with what anyone else thought. I also saw a grown man who looked as though he did construction work of some kind, weeping as he sang and prayed. They sang loudly, and they sang with heart. This expression of love and adoration to the Lord was also reflective in how their children worshipped around them. There was very little fidgeting by children – they clapped and sang along with their parents.
We need to worship in third world country so that we can observe unreserved worship.
3. They are not concerned with décor or elaborate displays. Its as though they understand that they are the church, not the place where the church meets together for worship. The bride is beautiful, no matter the condition of the brick and mortar. There were some baskets with flowers for decorations and a white lace background hung behind the praise team and pastor, but it was not plush by any means.
We need to worship in third world country because we tend to think of church as a place instead of persons.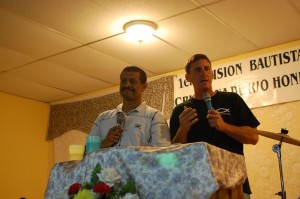 4. They treated us as friends and family. Our mission team was warmly welcomed and genuinely loved. Even though we did not speak the same language, or have the same color skin, we were family and our faith in Christ linked our lives together as one. It is so refreshing to experience a glimpse of what heaven will be like. Every tribe and tongue will kneel before Jesus and worship Him as the King of Kings and Lord of Lords.
We need to worship in third world country so that we can see the world worshipping their creative Creator.
5. People waited as eternal matters were hashed out in front of the congregation. A girl had come to the front of the sanctuary and expressed a desire to be saved, so the church patiently waited while a pastor talked and prayed with her. It was as though they understood that a person's eternal soul was in the balance – a person was about to be saved from hell and would spend eternity with them in heaven – depending on how the conversation went. So they patiently waited. At least ten minutes was spent talking and praying with this young lady.
We need to worship in third world country because often times we tend to think that its all about "polish" in our services.
6. There was a time when the service was suppose to start – but when it didn't no one said anything. When it was time to close the service, and we went another hour, no one left, turned out the lights, or did anything other than keep worshipping until it was over.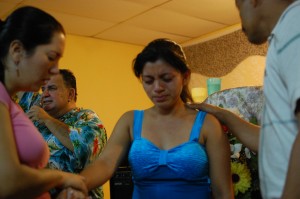 We need to worship in third world country to remind us that worship is about God getting glory, not us getting to Denny's before the church across town. Is it really too much to ask for us to stay together and worship slightly longer than normal on any occasions because God is worthy of our praise and His Spirit is moving?
Say what you will about third world countries, but to join them in worship was fun, honoring to the Lord, and oh by the way two people were saved amongst the loud off key singing, translated preaching, hot room. The Holy Spirit moved, and at the end of the day that is all that matters. Come Holy Spirit, come. Ande lay.