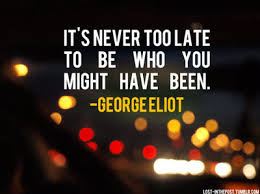 We see throughout the gospels that at certain points Jesus was very guarded in letting others know who He was. For centuries the promised Messiah was anticipated. Also along with this anticipation were also traditions and false understandings of what He would do and what He would be like that crept up over the centuries. Some thought the Messiah would be a military ruler and overthrow the Roman Empire. Others though he would act a king. Jesus was working against hundreds of years of false expectations and ideas of what the Messiah would be like.
Matthew 8:29 "And he asked them, "But who do you say that I am?" Peter answered him, "You are the Christ." 30 And he strictly charged them to tell no one about him."

Matthew 12:15,16 "Jesus, aware of this, withdrew from there. And many followed him, and he healed them all 16 and ordered them not to make him known."

Mark 1:34; see also verses 24,25 "That evening at sundown they brought to him all who were sick or oppressed by demons. 33 And the whole city was gathered together at the door. 34 And he healed many who were sick with various diseases, and cast out many demons. And he would not permit the demons to speak, because they knew him."

Mark 3:11,12 "And whenever the unclean spirits saw him, they fell down before him and cried out, "You are the Son of God." 12 And he strictly ordered them not to make him known."

Mark 5:42,43 "Taking her by the hand he said to her, "Talitha cumi," which means, "Little girl, I say to you, arise." 42 And immediately the girl got up and began walking (for she was twelve years of age), and they were immediately overcome with amazement. 43 And he strictly charged them that no one should know this, and told them to give her something to eat."

Luke 4:41 "Now when the sun was setting, all those who had any who were sick with various diseases brought them to him, and he laid his hands on every one of them and healed them. 41 And demons also came out of many, crying, "You are the Son of God!" But he rebuked them and would not allow them to speak, because they knew that he was the Christ."
_________________________________
Even Peter, one of Jesus' closest friends said "Far be it from you, Lord! This shall never happen to you," when Jesus was explaining how He would have to die on a cross. And Jesus responded, "Get behind me, Satan! You are a hindrance to me. For you are not setting your mind on the things of God, but on the things of man." (Matthew 16, ESV) He would not let the disciples dictate his mission, instead he would direct the mission through them. They just didn't get it by Matthew 16 – but they eventually would understand.
Along the way people had preconceived expectations and understandings of how Jesus was to be "the Messiah," what he was to do, to not do, and how He would "save mankind from their sins."
It seems that it is important to Jesus for him to define what it means to be the Messiah and for Him to define His own mission (as it came from His Father). As He would go about ministry (healing, teaching, raising the dead, etc.) there would be times when His actions would be misinterpreted or used against His mission, so he forbid people from telling others. He would define things himself.
_____________________________
Identifying Your Mission
There is only one Jesus (Savior, Messiah, Emmanuel, etc.) who lived a sinless life in order to lay it down on a Roman cross for the salvation of mankind. His mission was unique, but Jesus has also given His followers a mission to make Him known to the nations (Matthew 28). In that Great Commission to all believers there is also a unique mission in how you will carry it out.
We all have different life experiences, talents, skills, spiritual gifts, etc. that God uses in seeing others led to Him. When the gospels were written by the apostles, God used their life knowledge and skills and weaved them into their writings (Luke as a doctor with medical references, Matthew as a tax collector with money references, etc.) God will take you as you are and use you to His glory.
But just as Jesus guarded his identity and mission we have to do so as well. The leader must not allow others to dictate how they lead, or what they do in their leadership capacity – let the Lord give you a vision and direction and lead with that orientation. If you are in a traditional leadership position (pastor, associate pastor, youth pastor, children's pastor, worship pastor, etc.) there will be set expectations. You were hired as a pastor to perform certain tasks that are needed within the church; I am not talking about going against these things.
But with every position and every organization there are expectations that creep in, that really have nothing to do with your mission and what you are doing for the church. Jesus guarded against these things because they would have taken Him away from His calling. Watch out for anything that will pull you away from your calling. Don't allow others to dictate who you are and what you do.
_____________________________
How Do I Keep This From Happening?
We do not have the authority of Jesus to "tell no one about him" or to command others to do anything. But we follow His example of being aware of encroachments to our leadership and take tactful and thoughtful actions against it. Consider the following:
1. A Written Job Description – When it is in writing it becomes much harder for others to dictate what your job should be and how you should do it. When it is not is writing anything goes and you will constantly find yourself fighting the slow encroachment of additional "duties" and responsibilities that were not part of the original picture when you were hired.
2. Regular Evaluations – I know, this doesn't sound like fun, but when you and those who have the proper authority to evaluate you sit down and talk (regularly) it leads to a peaceful relationship because everyone is on the same page with regard to expectations and responsibilities. If this relationship functions as it should there should be no surprises and you should know exactly how you stand in relationship with the church and your ministry.
3. A Defined Mission Statement – If your church functions as silos (as many traditional churches do) then each ministry may even have their own separate mission statement. But if you define yours then it will direct the course of where the mission should go. If everyone who is apart of your ministry has his or her own understanding of where the ministry is (or should be) going then conflict is inevitable.
4. Regular Communication – If you are like most churches you wonder if anyone actually reads the material (bulletin, newsletter, blog, etc.) that you put out – but some do. By communicating what you are doing, where you plan to go, and how they can help, you are well on your way to keeping the expectation encroachment at bay. As a leader stay in front of the battle with communication and direction, so others will not dictate where you go.